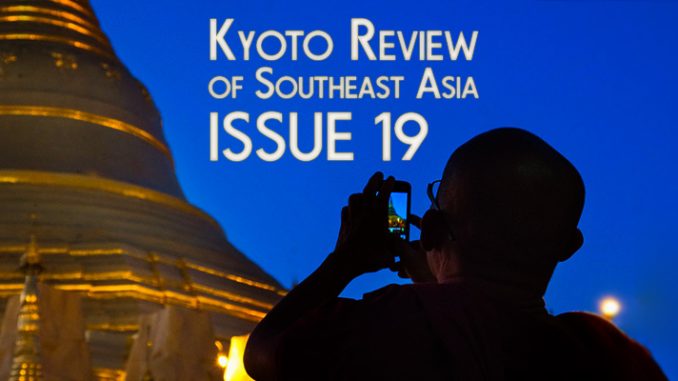 I am very excited to have been given the opportunity by the Kyoto Review of Southeast Asia to highlight the work of a diverse group of six young scholars. These scholars work across a range of disciplines and source materials and have different language skills. However, their work reveals exciting trends in Southeast Asian Studies – scholars of religion who are well-attuned to the social, economic, and political realities and scholars who engage in the study of Buddhism across national and sectarian boundaries. As the editor of this special edition of the journal, I presented these scholars with a nearly impossible task – in 2,000 words describe the role religion plays in modern society. Surprisingly done of them balked at this overly broad request and present the readers with five highly original and in depth articles.
Yoko Hayami and Tatsuki Kataoka start off their article with a provocative argument that the statistical decline in the number of monks and nuns in Southeast Asian Buddhist societies in recent years "does not necessarily mean the decline of religion in general. Rather, it implies that there is an emerging need on the part of scholars to provide more nuanced understanding of Southeast Asian religions by reconsidering institutionalization of religion fostered by modernizing states and the very concept of religion itself." They show that scholars of Buddhism and politics in Southeast Asia have tended to focus on urban and institutional Buddhism and have largely ignored the study of marginal communities like ethnic groups along the Burmese and Thai borders and have generally seen religion in rural villages as apolitical. This centrist perspective has also led scholars to leave the very use of the terms "religion" and "nation" unexamined in the study rural Buddhism. Neither of these categories is natural. Religion, long seen in Southeast Asia as a tool of national integration, has tended to focus on the institution of the Sangha and not alternative ways of organizing religious life outside the sanctions and rules of the state. An emerging group of scholars in Japan have begun serious investigation into ethnic groups in Burma, Laos, Thailand, and Southern China that have developed various Buddhist rituals and textual practices outside of the authority of national Sangha organizations. They write "By asking questions about borders, marginalities and religious practices, we are driven to ask fundamental question about religion. By following cross-border activities we arrive at a destination where the cross-border activities themselves retreat into the background and meta-level questions regarding Buddhism and religion, and what enables the constitution of religion is brought to the fore."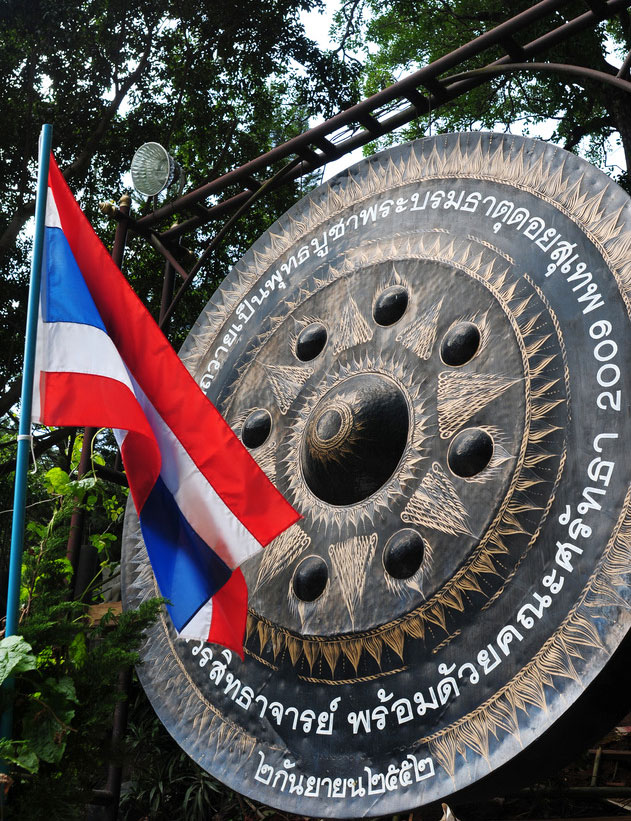 Erick White also approaches the problems with defining religion among marginal ethnic communities in Thailand by looking at Hindu shrines in modern Bangkok. After describing the small number of Hindu sites of practice and performance in the city, he focuses on the Tamil Sri Mahamariamman temple on Silom road in the heart of the city where one of the largest annual Hindu ceremonies takes place. He uses his keen ethnographic eye to show that "public venues for either performing Hindu devotion by ethnic Indians or displaying devotion to Hindu deities by Thai Buddhists…serve as crucial foci in the collective social reproduction and public imagining of Hinduism for both ethnic Thais and Indians in Bangkok. When Hindu temples (or the Ramindra Siva temple in association with Hindu organizations) organize and promote Hindu ceremonies as large scale public festivals, however, the religious worlds, ritual imaginations and devotional logics of Indian Hindus and Thai Buddhists almost inevitably become inextricably intertwined." His close observations raise questions about the divisions scholars place between religions like Buddhism and Hinduism and the ways in which modern transportation and communication technologies are contributing to these already blurred distinctions.
Alicia Turner also blurs distinctions and denaturalizes basic categories that scholars use to define religion and politics in Southeast Asia and asserts that many previous studies tend to present politics and Buddhism as antithetical to each other. Many scholars "imply that Buddhism has a fixed essence through time or that religion and politics can easily be identified as separate realms of human experience and action." By looking at the nationalist monastic organization MaBaTha she shows that their efforts to influence electoral politics in modern Burma should force scholars to see that "religion and secular are themselves contested and reconstructed through Buddhist movements, in ways that are deeply constitutive of political and social interaction."
Jack Meng-Tat Chia also looks at Buddhist activist movements and the ways in which Buddhist groups have tried to influence political action. However, by focusing on Singapore, he argues that various Buddhist groups are not trying to overthrow political leaders, alienate or restrict the activities of non-Buddhist groups, or start a Buddhist political party. Instead, in multi-cultural Singapore where Buddhist account for about 35% of the population, Buddhist activists are primarily focused in two tasks – defending the very idea of Buddhism against misrepresentations and promoting Buddhist social welfare activities. He focuses his article on the Singapore Buddhist Federation (SBF, Xinjiapo fojiao zonghui 新加坡佛教總會), a national umbrella institution to represent the Buddhist community that was established in 1949. He shows that through film censorship, formal protests, and public campaigning, that they have attempted, not always successfully, to define "orthodox" and "heterodox" Buddhist practices in country. Multi-cultural Singapore and the massive influx of new Buddhist communities from China, Thailand, Burma and other places became a concern from the SBF and a vigorous attempt to define the parameters of what was Buddhism. At the same time though, they did not merely concentrate on negative attacks on what they saw as heterodox practices, but also have developed positive social welfare activities.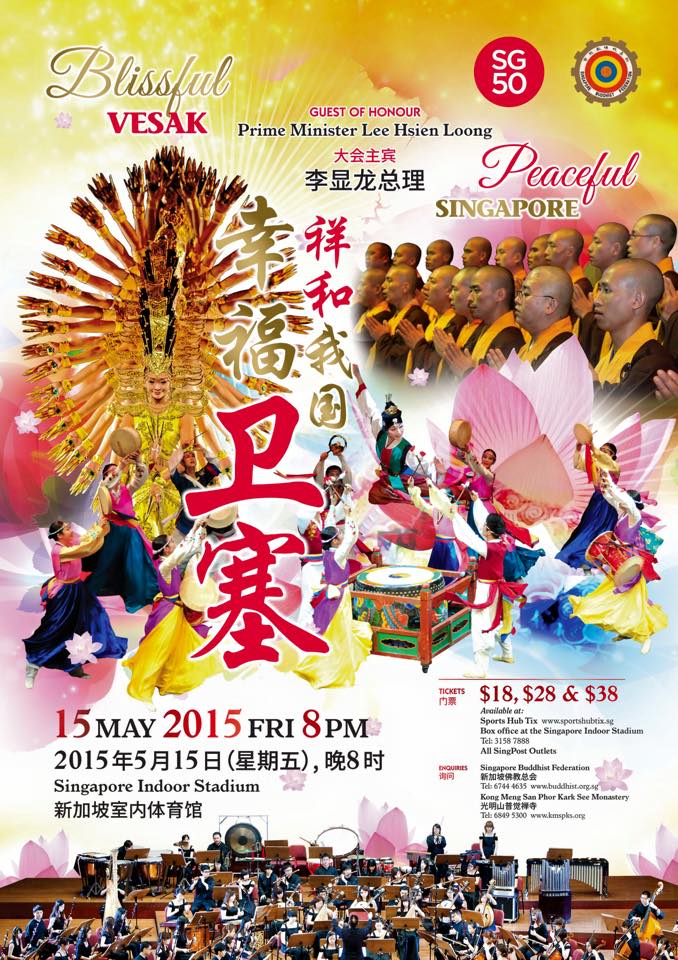 Finally, Jordan Baskerville compares two Buddhist communities that are rarely mentioned in the same study – Vietnam and Thailand. Vietnamese Buddhism has largely been ignored by Southeast Asianists because most sects in Vietnam follow the "Mahāyāna" branch of Buddhist cosmological, soteriological, and psychological intellectual history. He shows that these Thai and Vietnamese Buddhists besides being separated by language, geography, sect, ethnicity, and political history are actually important to compare. The modern "socially engaged" Buddhist movements in both places emerged under similar circumstances. Like others in this volume, Baskerville is trying to blur the lines between long-held categories like "Theravāda" and "Mahāyāna," as well as show that only in comparative work between different religious communities, sects, and ethnic groups can we see the contingent nature of all religious scholarly and self-definition. Specifically he looks at the role of Thích Nhất Hạnh and the way "engaged Buddhism of Vietnam has influenced and shaped contemporary discourses about Buddhist social engagement and practice across the Buddhist world." He goes to argue that "transregional and transnational approaches to Buddhist scholarship can help Buddhism break from its national boundaries and arrive at a clearer, broader perspective on the development and growth of Buddhist movements."
As you can see young scholars of Buddhism in Southeast Asia are clearly breaking away from focusing their work only on national Buddhist institutions, orthodox readings of texts and standard ecclesiastical and monastic practices. These articles emphasize the importance of combining ethnographic research with a deep grasp of the historical complexities. Through this rigorous work they are questioning the very foundations of the way Buddhist Studies has been approached in the region. They are not simply dismantling old models, but shining the light on new methodological approaches and analytical possibilities.
Justin Thomas McDaniel
Guest editor, Issue 19, Kyoto Review of Southeast Asia, March 2016
Dr. Justin Thomas McDaniel, Professor of Buddhist Studies, Chair of the Department of Religious Studies University of Pennsylvania
Guest articles (in four languages) from Issue 19  Kyoto Review of Southeast Asia (March 2016). Buddhism, Politics, and Modernity in Southeast Asia
Menimbang-ulang "Agama" dari sudut pinggiran
ทบทวน "ศาสนา" จากชายขอบ
周縁からの「宗教」再考
Keanehan Kegiatan Para Penggiat Buddhis di Singapura
กรณีน่าสนใจเกี่ยวกับกิจกรรมทางสังคมของขบวนการพุทธศาสนาในสิงคโปร์
シンガポールにおける仏教運動の興味深い事例
Kajian Agama Buddha di Vietnam: Beberapa Pemikiran tentang kondisi terkini dan Masa Depan
การศึกษาศาสนาพุทธในเวียดนาม: ข้อคิดเห็นบางประการเกี่ยวกับแนวโน้มในปัจจุบันและอนาคต
ベトナムにおける仏教研究:現在と今後の方向性についての考察
Menggugat Ruang Pemahaman dalam Politik Buddhisme
การช่วงชิงภูมิทัศน์ด้านมโนทัศน์ในการเมืองของพุทธศาสนา
諸概念が拮抗する仏教のポリティクス
Menampilkan Hinduisme di Kota Metropolitan Bangkok: Pertunjukan Ritual Agama dan Keanekaragaman Agama di satu lingkungan buddis di perkotaan Thailand
นาฏกรรมของศาสนาฮินดูในมหานครกรุงเทพฯ: เทศกาลพิธีกรรมและพหุนิยมทางศาสนาในสภาพแวดล้อมทางสังคมไทยพุทธของเมืองใหญ่
首都バンコクにおけるヒンドゥー教の舞台: 都市部タイ仏教徒空間の儀礼的スペクタクルと宗教多元主義 
Special Feature —

Nonviolent Action: The Ultimate Sacrifice
by CJ Hinke
 Review articles —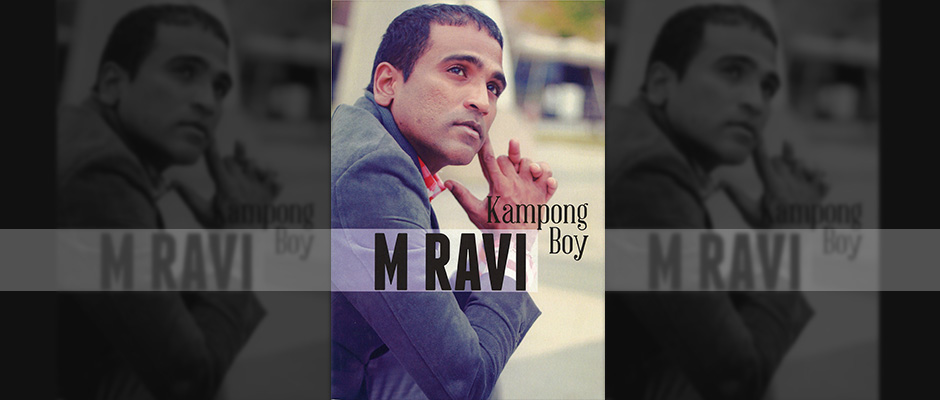 Kampong Boy
Author: M. Ravi
Singapore: Ethos Books, 2013
Reviewed by Maria-Gabriela Manea
Reviewed by Kritdikorn Wongswangpanich
Young Academics Voice—
Huong Le Thu— Kyoto Review of Southeast Asia, Young Academics Voice, March 2016
Chalermporn Siriwichai— Kyoto Review of Southeast Asia. Young Academics Voice, April 2016 
Giuseppe Bolotta—Kyoto Review of Southeast Asia. Young Academics Voice, May 2016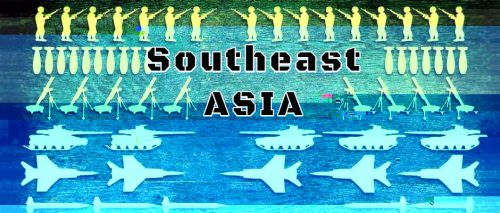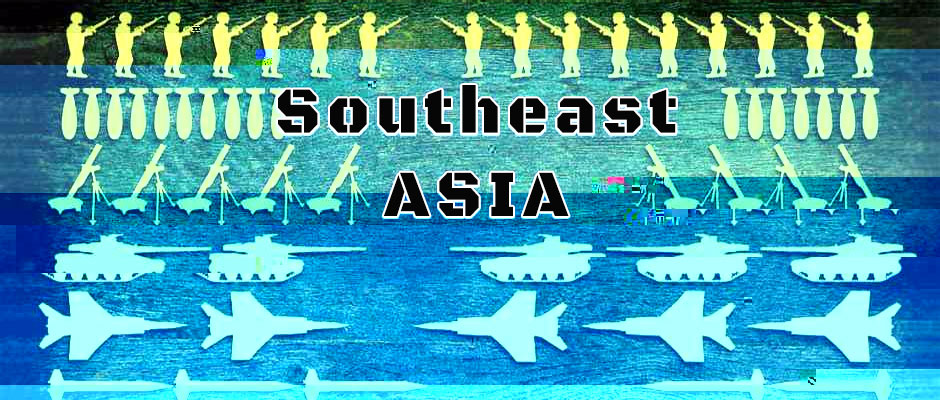 Ak. Mohammed Hafiizh Pg Hashim— Kyoto Review of Southeast Asia. Young Academics Voice, July 2016
Brigitta Isabella— Kyoto Review of Southeast Asia. Young Academics Voice, July 2016