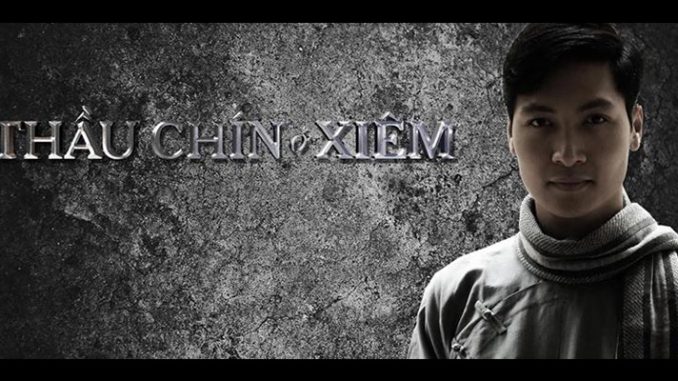 Ho Chi Minh in Siam (Thầu Chín ở Xiêm)
Director: Bùi Tuấn Dũng
"Siam is not French Indochina, not a (French) colony.
It is a nation that has sovereignty.
You must behave correctly if you do not want to be expelled."
 A 2015 film directed by Bùi Tuấn Dũng, Ho Chi Minh in Siam (Thầu Chín ở Xiêm (re)presents Nguyễn Ái Quốc's life during his first visit (1928-1929) to Siam (Thailand). According to the director, this film cost 10 billion VNĐ (around 480,000 USD). Special consideration was made in selecting its main actor to represent the father of Vietnam. Because of his good reputation, Nguyễn Mạnh Trường was chosen to perform as Nguyễn Ái Quốc or "Thầu Chín," his pseudonym during the political movement in Siam.
The opening scene of what is the first historical film about Thailand and Vietnam, builds an image of Nguyễn Ái Quốc as a gentle, calm and polite man. While a French colonial officer bullies Siamese laborers at the Bangkok pier, Nguyễn Ái Quốc shows his amity while protecting Siamese prestige from the French officer. He also offers his moral "superiority" in warning the French man as is seen in the above quote. Besides the film telling the story of Ho Chi Minh's life based on historical documents, this film shows the cordial relations between the countries and Siam's assistance to the Vietnam Patriotic Movement against the French. Furthermore, it commemorates the 99th year of Ho Chi Minh's journey to Siam.
Although Ho Chi Minh's biography has been internationally published in many versions from various perspectives, no film documents his time in Siam. Thus, Ho Chi Minh in Siam is the first film that portrays his life and work in Siam. Thanks to the director's excellent skills, the film is easy to understand and has beautiful scenes. In comparison to propaganda films that mainly visualize wars and national heroes, Ho Chi Minh in Siam is nicely narrated.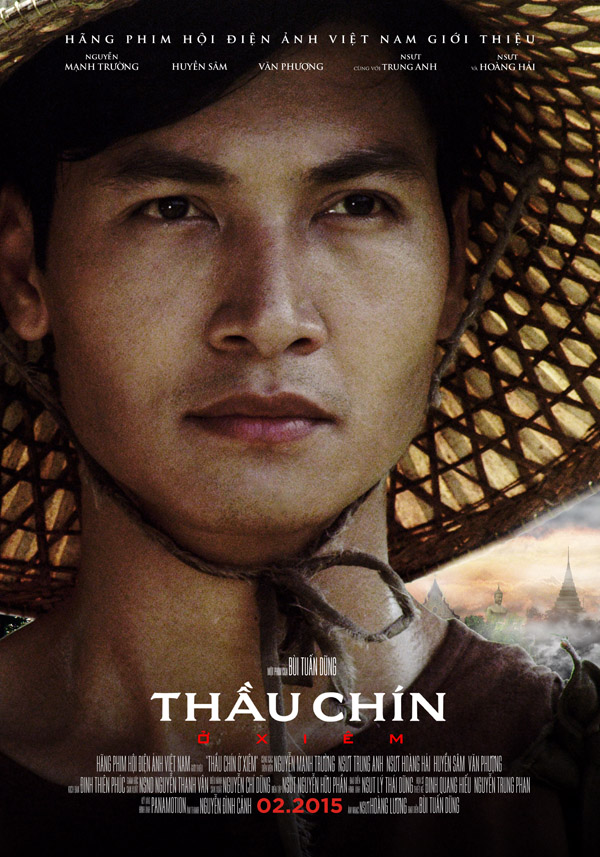 Nguyễn Ái Quốc's journey to Siam
 When Nguyễn Ái Quốc was 38 years old, he traveled to Siam twice, between 1928-1929 and in 1930. The story of his secret activities in Siam is rarely mentioned because of the lack of historical evidence. After first departing from Vietnam in 1911, he traveled to a number of countries. In 1925, he moved to China in order to establish the Vietnamese Revolutionary Youth League (Việt Nam Thanh niên cách mạng đồng chí hội). However, the subjugation of Vietnamese Revolutionary Youth League in 1927 by Chiang Kai-shek led him on a journey to Siam.
Why Siam? After he left China, he travelled to Europe for appeal for assistance. As he could not find help, he decided to go to Siam because of its proximity to Indochina and it also had had huge Việt Kiều communities that had settled there (the Vietnamese "migrants" in Siam). Furthermore, he could use the Vietnamese base in Siam for preparing the establishment of Communist Party in 1930.
He travelled to Siam by boat and disembarked at a pier in Bangkok. First stepping into Siam, he was disguised as a Chinese man, named Thau Chin (เฒ่าจีน or Thầu Chín). 1 After arrival, he travelled to many Việt Kiều communities, mostly in the central and northeast regions. His route started from Bangkok to Pak Nam Po in Nakhonsawan, then moved to Ban Dong in Pichit province. He lived in Pichit for some time. After that he walked to Udonthani and Sakonnakhon, then moved to Ubonratchathani, Pakse (Laos), and came back to Nakhonpanom and Nongkhai. However, the film only focuses on Pichit and the northeast as the essence of the story.
Reassertion of Ho Chi Minh as father of "nation"
To discuss how history has been used in filmmaking is extremely interesting. Historical film is good for educating people because its accessibility. This film highlights the historical memory of Vietnamese patriotism by projecting Hồ Chí Minh as a national hero, a man who inevitably prioritized national sacrifice before his personal happiness.
Due to the propaganda discourse by the Communist Party in portraying Ho Chi Minh as a father of the nation and virtuous man, Vietnamese students even until now have been taught to "learn and follow the moral examples of Ho Chi Minh" (Học tập và làm theo tấm gương đạo đức Hồ Chí Minh).
For the director, sketching Ho Chi Minh's character is not an easy task, especially to present him both as a political leader and an ordinary man. The producer chooses to abide by the path of the Vietnam Communist Party narration. The film shows only positive characteristics of the hero. He is handsome, gentle, smart, warm, and generous, also sympathetic to every one. The film also critically captures the path of his leadership that is fulfilled with hardship, danger and great sacrifice. Although there are beautiful romantic scenes in the film, he eventually gives his priority to serve his homeland.
[youtube id="ELYMPAh7QR0″ maxwidth="900″]THẦU CHÍN Ở XIÊM – Ho Chi Minh in Siam – trailer
The Vietnam nationalist movement in Thailand
As depicted in the film, Nguyễn Ái Quốc took the critical role to educate the Việt Kiều communities by teaching the Marxist-Leninist ideology, political theory, the global situation and through these things he helped realize patriotism and the seeds for anti-colonialism and indepenence were sowed.
Siam was seen the best base to assembles patriots, evidence shows that Siam assisted the Vietnamese patriotic movement as far back as the 1900s. The film crystallizes this friendship between the Siamese and Vietnamese during colonial period.
According to historical evidence, the Siamese royal family had helped Vietnamese patriotic movement since 1900s, including Phan Đinh Phùng 2 and Phan Bồi Châu. The film displays how the local Siamese attempted to help the Việt Kiều and Nguyễn Ái Quốc and saw the French colonial officers as villains, painting them as foolish and ignorant gangsters. The film also portrays the way of life of Việt Kiều living in what was then a multi-cultural society in Siam.
The lost Việt Kiều
 As the film mainly spotlights Nguyễn Ái Quốc's life and charisma, it rarely mentions other important personalities such as Đằng Thúc Hứa, Võ Tùng 3 and Đằng Quỳnh Anh, 4 who in reality also played vital roles in Việt Kiều communities in Siam. Đằng Thúc Hứa was a powerful and charismatic Vietnamese leader in Siam. He came to Siam in the early of twentieth century, earlier than Nguyễn Ái Quốc. He set up aVietnamese community, offered education as well as secretly establishing anti-French colonialism movements. Sadly, he is rarely mentioned in the history books.
The film also overlooks the significant role of the Việt Kiều community in Siam. History records that, without the assistance of Việt Kiều leaders in Siam, Nguyễn Ái Quốc's mission would have not been successful.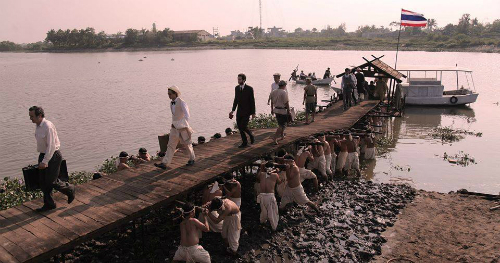 Who is the film's target audience?
With its simple storyline and beautiful scenes, it seems the film wants to capture a young audience, especially the "lost" generation of cosmopolitan Vietnamese who are now more concerned with economic interests. But do young people really need to be (re)educated about patriotism, solidarity, and harmony when in reality they have to deal with state censorship, corruption scandals and imprisonment of their progressive friends? The film may attempt to entertain and (re)educate the nation's young audience, but today, young people have their own and somewhat different agendas for the nation.
Reviewed by Morragotwong Phumplab
(Faculty of Liberal Arts, Thammasat University, Thailand).
Issue 19, Kyoto Review of Southeast Asia, March 2016
References:
Duiker, William J. Ho Chi Minh. New York: Haperion, 2000.
Goscha, Christopher E. Thailand and the Southeast Asian Networks of the Vietnamese Revolution (1885-1954). London: Curzon Press, 1999.
Palasthira, Teddy Spha. The Siamese Trail of Hồ Chí Minh. Bangkok: Amarin Book Center, 2015.
Thanyathip Sriphana and Trinh Dieu Thin. Việt Kiều in Thailand and the relations between Thailand and Vietnam (เหวียต เกี่ยวในประเทศไทยกับความสัมพันธ์ไทย–เวียดนาม). Bangkok: Center of Asian Studies, Chulalongkorn University, 2005.