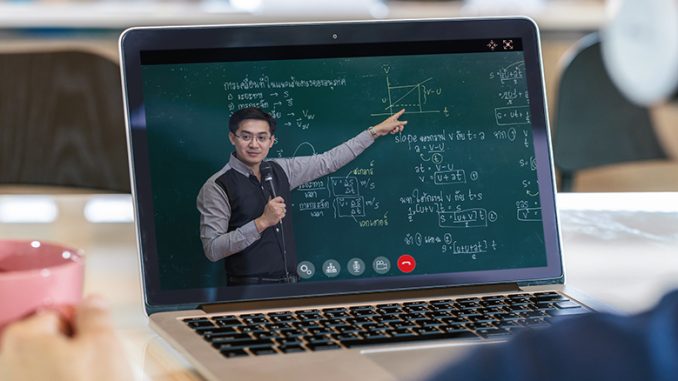 Nobody is ready until everyone is ready
Since the initial stage of COVID-19 pandemic in Thailand, the increased use and access of digital devices have become increasing fundamental in the daily life for Thai people. The Thai government imposed public health polices at the different waves of COVID-19 pandemic since the end of year 2019, shifting many services from onsite to online. Over the past two-and-a-half years, it could be said that the COVID-19 pandemic had inevitably forced many people to integrate the use of digital device as part of their daily life activities. While many people might have familiarised themselves with the "new normal" lifestyle during pandemic times, most are hopeful that they can go back to their "normal" lifestyle.
Education continues to be significantly affected by COVID-19 pandemic, bringing both benefits and limitations to experience from. Teachers or educators in different countries share their experience in striving to seek for new strategies and teaching modals to move their classes from onsite to online (Bautista, 2021; Masters, 2021). In the article "Finding a Balance between Comfort Zone and a 'New Normal' Way of Teaching Online" published in "Pandemic Pedagogy: Teaching Continuity in Times of Global Disruption", a special issue of Kyoto Review of Southeast Asia available online in January 2021, I argued that online teaching since the COVID-19 pandemic was an initiation to the "new normal" education ecosystem, where teachers choose their comfort zone for their online classes and the comfort zones in the "new normal" style for online teaching are flexible and can be different from one teacher to another. The comfort zone is determined by the teachers' digital literacy, their experience in using the online digital technology as part of their daily life, and the extent to which they want to risk in initiating and trying new methods of teaching online. The balance between individual teachers' comfort zone and the "new normal" way of teaching online aims to enable online classes to proceed and achieve their objectives as well as to safeguard everyone from being infected by COVID-19.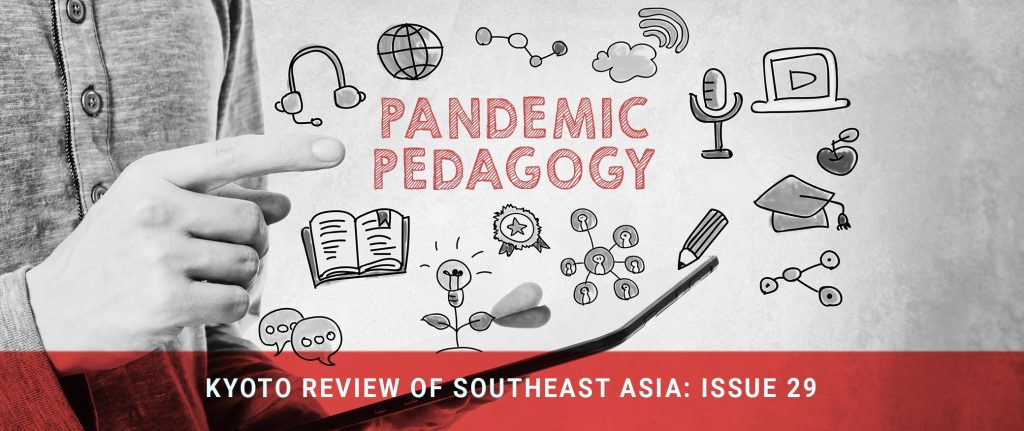 With a few informal conservations with anonymous Thai university students who were studying online during the COVID-19 pandemic, in this article, I intend to further reflect and develop my previous argument by demonstrating that in the context of online learning, nobody is ready until everyone is ready. In addition to the different skills and competence required to operate and use digital devices, this article intends to raise awareness that the environment that one person is in affects the outcome of online class. This means that the comfort zone that one chooses to be in during the online class contributes to the outcome of the online class. Thus, everyone has to collaborate and contribute to be ready for the online class.
Van Dijk (2006) explains the different skills and competence required to operate and use digital device, i.e., motivation to use online technology; financial resources to buy a computer and access the Internet; operational skills, information skills, or strategic skills; opportunity, obligation, time, or effort to use digital technology (pp. 179–183). The COVID-19 pandemic made these skills increasingly relevant. Moreover, with the development and emergence of mobile applications and different online digital technology, one should always seek for ways to develop their skills and competences in using them during COVID-19 pandemic. Similar to what Malisuwan, Kaewphanuekrungsi and Milindavanij (2016) explains, the definition of "digital divide" has changed over time; at first, digital divide refers to the inequality of access to communication equipment like fixed line or mobile phones but then later the term referred more towards access internet services which help to develop and raise output efficiency and cut the cost of operating businesses. Thus, the extent of inequality in accessing a digital device depends on the context that one is looking into, and the factors used in accessing such inequality might change overtime. Furthermore, knowledge and skills in the use of a digital device is also related to how comfortable one feels in fulfilling their chosen purpose.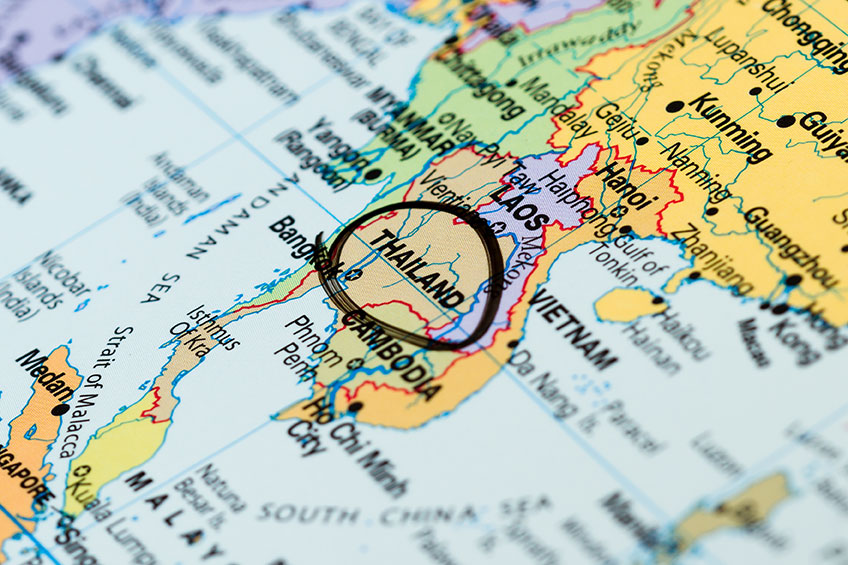 Malisuwan et al. concluded that looking from the perspective that narrowing the digital divide gap can promote literacy, democracy, social development, public services equality and sustainable economic growth in Thailand, the digital divide is an obstacle to a sustainable national development that could assist countries advance to the age of digital economy. Sethakul and Utakrit (2019) explains that education in Thailand has been considered as a significant factor in the development of human resources and a mechanism for developing the economy and society. Education in Thailand has gone through many reforms for people to have greater access. The concept of developing Thailand to become Industry Revolution 4.0, Thailand 4.0 and Education 4.0 that Sethakul and Utakrit outline might have somehow prepared the education system to be digitalised. But with the COVID-19 pandemic, online education was a challenge and not a preference for many people. Imsa-ard (2020) studied Thai university students' perceptions towards the abrupt transition to 'forced' online learning during COVID-19, and the research showed that students had a mixed attitude towards online learning, but the majority preferred face-to-face classrooms to online learning and claimed to be unwilling to study online in the future. In order to increase motivation to proceed with online classes, Imsa-ard suggested that students should be provided with online learning training as not every student is fluent in using digital devices, that way, no students would be left behind. In addition, with reference to the fact that students become easily distracted during a 2-3 hours online class (Imsa-ard, 2020), it is important to find varies ways to continuously engage students with the teacher and the teaching materials.
Another concern is the level of students' creativity in higher education. In research done to investigate the factors that affect student creativity in higher education in Thailand, Power (2015) concludes that students are generally positive about the opportunities to be creative, but the Thai government and teachers should do more to support and encourage creativity in education. Thus, with the COVID-19 pandemic, it could be said that teachers had to ensure the opportunities and values of creativity and participation that students have through online classes in order to develop an interactive comfort zone.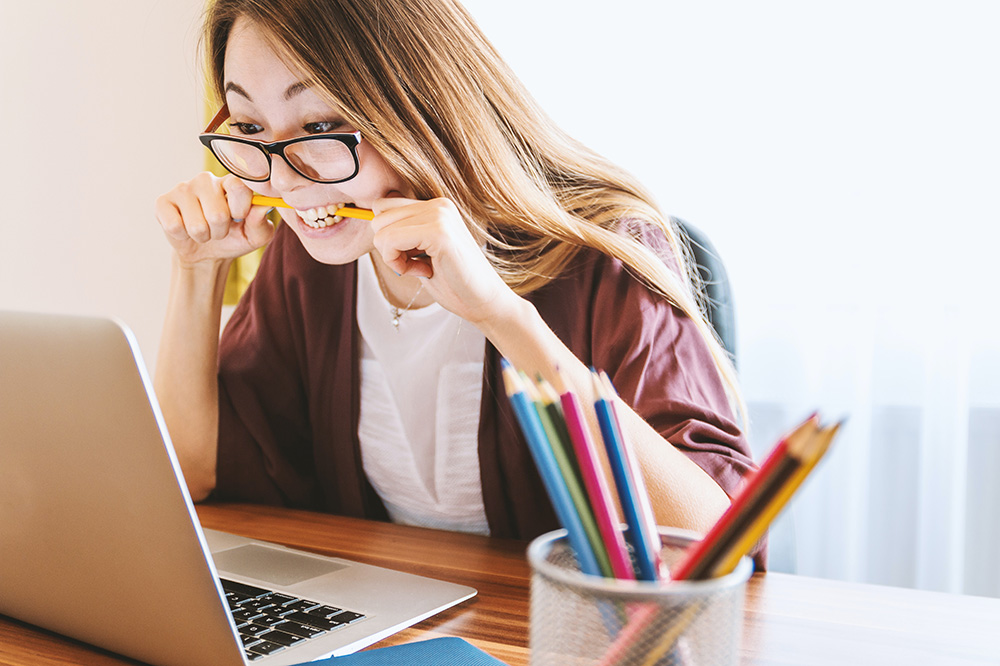 Arguably, the comfort zone that one chooses to be in during online class has gone beyond what is required to operate a digital device or narrowing the digital divide. No matter where one is accessing from, they should also create and sense the "comfort" of the environment that they are in. For example, the ergonomics of desk and chair used in the working space, the type and brightness of light turned on, the surrounding sound, the room temperate and any other visual or virtual distractions that one is situated in. All these factors constitute to the comfort zone in the "new normal" way to proceed with online classes. The settlement of someone's comfort zone for an online class will determine the extent to which they are ready to teach or participate in the online class. As an online class involves at least one lecturer and a number of students to proceed, everyone's comfort zone also affects the attention that other people have in the class. If someone is not comfortable with the environment, he or she might not be ready to focus in the online class and this issue might disrupt other students' attention visually and mentally. Thus, everyone's comfort zone in the "new normal" online class is significant as it is a form of collaboration that contributes to the result of the online class.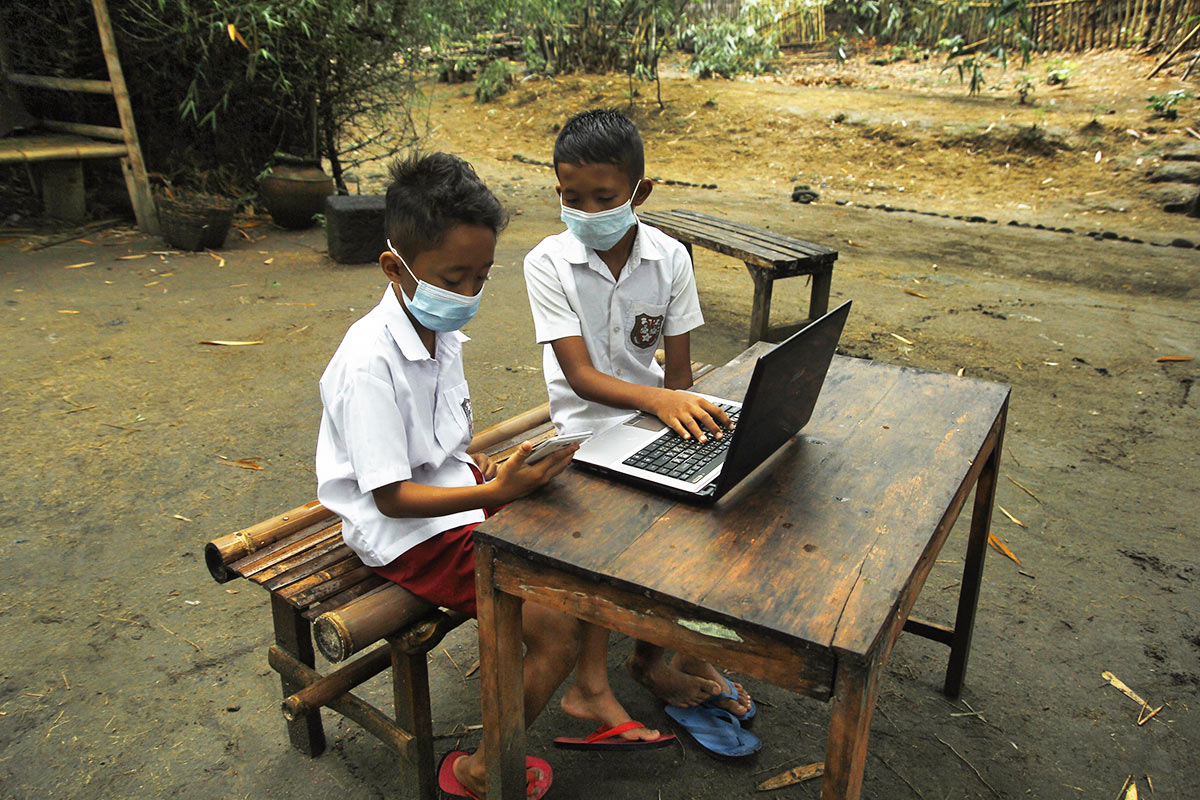 The mindset of the surrounding people, e.g., family members, is another important support to study online. If family members do not appreciate how online classes can be operated as an alternative, rather than a substitute to onsite classes, family members might misunderstand someone's intention in using a digital device for hours. In addition, the allocation of an appropriate amount of time and space to study online at home can be a challenge. Unorganised people might mix up and mess up what they have to do in university, but now have to do at home. As a result, this can be another disruption that causes stress and pressure.
During the COVID-19 pandemic, in order to minimise face-to-face contact, digital devices had to substitute for onsite activities other than just classes. Whether it is students' coursework submission that used to be done in hardcopy, monetary transactions for university tuition that used to take place by counter service, or onsite registration of different healthcare services, digital device and applications have been developed and used to facilitate and organise student life more efficiently than before.
As the COVID-19 era unfolded, people learned from their mistakes or limitations, so it is likely that they developed their comfort zone in using their digital devices. Thus, being comfortable in using online digital technology involves the time and opportunity to experience all aspects of the experience. It is also important to note that the digital divide that people faced in accessing online technology and digital devices is a reflection on society's inequalities. The quality of the digital device used also shows a similar. Previously, students travel to onsite classes and use paper and pen to take down lecture notes, but with COVID-19, students have to use hardware and software to access online classes during the pandemic.
To conclude, narrowing the digital divide gap is not only important to the education sector but it is significant to the development of Thailand as a whole. With the experience of COVID-19 pandemic, moving activities and classes online was to safeguard teachers and students, but soon it was realized that more attention had be given to the quality of content and teaching methods, as well as the comfort zone of everyone. Given these experiences, I argue that "nobody is ready until everyone is ready". If one person is not "comfortable" in the online class, other people might not be "comfortable" too. Being ready for online classes does not only involve the use of high quality of digital devices, digital skills, engaging teaching materials and activities to develop creativity, but it requires a good comfort zone with the appropriate ergonomics of desk and chair, reasonable lighting, the minimisation of surrounding sound and visual or virtual distractions, and in the case of Thailand, a suitable room temperate. Finally, the search for our comfort zone might takes time to develop and realise. It is vital that we know, determine and experience our own comfort zone for online learning in order to better prepare for the future.
Mukda Pratheepwatanawong
Mukda Pratheepwatanawong received her Ph.D. from The University of Nottingham, Malaysia Campus, in International Communication Studies and is currently working on a number of research projects at the Center of Excellence for Mekong Studies, Institute of Asian Studies, Chulalongkorn University, Thailand. She is interested in Thailand education reform and policies, political communication and election campaigns on social media and digital vote-canvassing networks in Thai elections.
Acknowledgement:
The informal conversations with Thai university students were done by Poom Niyomsilp, an internship student at Center of Excellence for Mekong Studies, Institute of Asian Studies, Chulalongkorn University, from June – July 2022. Currently, Poom is an undergraduate student doing Bachelor of Arts Program in Philosophy, Politics and Economics at Thammasat University, Bangkok, Thailand. His research interest includes precariat, social movement and democratic politics and cultural anthropology.
References:
Bautista, J. (2021). From the Editor– Pandemic pedagogy: Teaching continuity in times of global disruption. Retrieved September 16, 2022, from https://kyotoreview.org/pandemic-pedagogy/teaching-continuity-in-times-of-global-disruption/
Imsa-ard, P. (2020). Thai university students' perceptions towards the abrupts transition to "forced" online learning in the COVID-19 situation. Journal of Education Khon Kaen University, 43(3), 30–44.
Malisuwan, S., Kaewphanuekrungsi, W., & Milindavanij, D. (2016). Digital divide in Thailand: Analysis and recommendations. International Journal of Advanced Research in Engineering and Technology (IJARET), 7(1), 41–46.
Masters, Y. (2021). COVID-19: Education responses to a pandemic. The IAFOR Journal of Education, 9(2).
Power, J. B. (2015). An investigation into the factors affecting student creativity in higher education in Thailand. Thammasat Review, 18(1), 177–198.
Sethakul, P., & Utakrit, N. (2019). Challenges and future trends for Thai education: Conceptual framework into action. The International Journal of Engineering Pedagogy (IJEP), 9(2), 8–16.
Van Dijk, J. (2006). The network society. London: Sage.