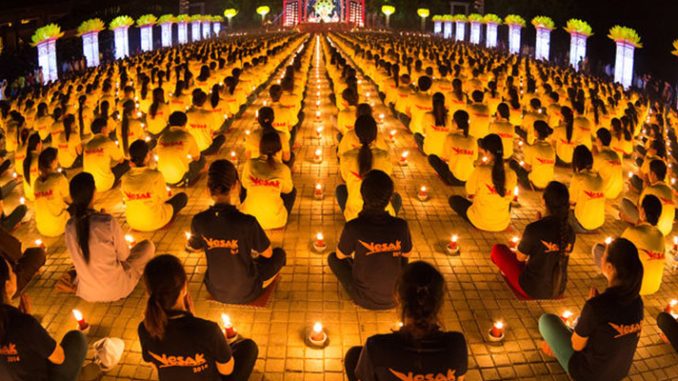 Within the field of Buddhist studies, Vietnamese Buddhism has received insufficient attention from academics in the Euro-American sphere.
Part of this stems from academic biases that favor text-centered Buddhism over lived, quotidian expressions of Buddhist practice. Such bias has basis in older approaches to scholarship that privilege certain texts and, from that perspective, construct a picture of religion while largely ignoring representations and depictions by individuals and their respective cultures. Vietnamese Buddhist textual culture has not developed quite to the same extent it has in other Buddhist locales and has subsequently been given less scholarly attention. In addition, obstacles remain for those completing research on religion in Vietnam which, under the ruling regime, remains a sensitive topic. For example, locating and accessing subjects for interviews and dealing with heavily bureaucratized archives can be more of a challenge than when undertaken in other Buddhist majority countries. Despite the extant limitations, excellent work has been done on Vietnam that has illuminated certain areas of Buddhist history and contemporary practice, but there remain significant gaps in a number of important areas within Vietnamese Buddhist studies. One of these areas is the domain of comparison with other Buddhisms. One of the many possible research pursuits looming over Vietnamese Buddhism is the task of probing the "Mahāyānaness" of Vietnamese Buddhism in contrast to other "Mahāyāna" Buddhisms as well as with forms of Buddhism commonly regarded as "Theravāda." Do long-standing traits defining Vietnamese Buddhism within these various iterations of Buddhism hold up to scrutiny? Is the "Mahāyāna" appellation appropriate for Vietnamese Buddhism?
The work of questioning and challenging the long held "Theravāda" and "Mahāyāna" binary that has been a hallmark of Buddhist classification has accelerated in recent years. Among other contributions, the important collected volumes, How Theravāda is Theravāda? Exploring Buddhist Identities explores and articulates some of the problems facing the continued use of this common framework. A companion anthology, rich in comparative work – something akin to How Mahāyāna is Mahāyāna? – may be helpful for furthering our understanding and conceptions of this overly simplistic, dualistic framework in other parts of the Buddhist world and for further illuminating our understanding of the nature of contemporary Buddhism in Vietnam.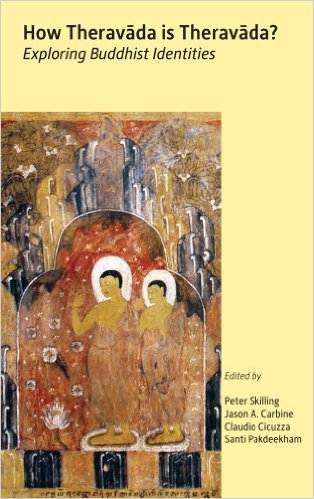 Our knowledge and understanding of Buddhism in the English-speaking domain has largely maintained, among other things, these vehicular categories in describing regional Buddhisms. Looking beyond these categories when describing the uniqueness of local Buddhisms while adopting a more nuanced frame of description and analysis may be a profitable direction for scholars to pursue. These areas of possibility can help academia continue to move away from reified notions about what Buddhism may be – such depicting it as an elite, text-centered, monastic religion whose main goal of its adherents is the attainment of nibbāna.
Compelling publications, such as Swearer (1995), McDaniel (2011), Kitiarsa (2012), and Soucy (2012) have helped push Buddhist away from an older, idealized, canon-centered version of Buddhism into the domain of the lived, popular forms of religious expression. More work in this direction, with a particular emphasis on the role of Buddhism in politics and the politics of Buddhism in Vietnam is needed to deepen our understanding of Vietnam and the religion practiced there.
With regard to one particular subtopic within Buddhism and its role in Vietnamese history, Woodside (1976), McHale (2004), and DeVido (2007, 2009) have shed valuable light on the 20th century Buddhist Revival in Vietnam. Yet, much work remains on the legacy of this movement. Briefly, the Revival sought to strengthen and transform Buddhism in Vietnam and bring it back to a golden age when Buddhism was imagined to be at its zenith. As with other revival movements in Asia, the Vietnamese manifestation sought to build a stronger national identity that incorporated an invigorated, modern reformist Buddhism. Like displays of modern Buddhism elsewhere, the Revival movement attempted to rationalize and rid Buddhist practice of non-canonical elements such as cults, burning of money, and shamanic practice.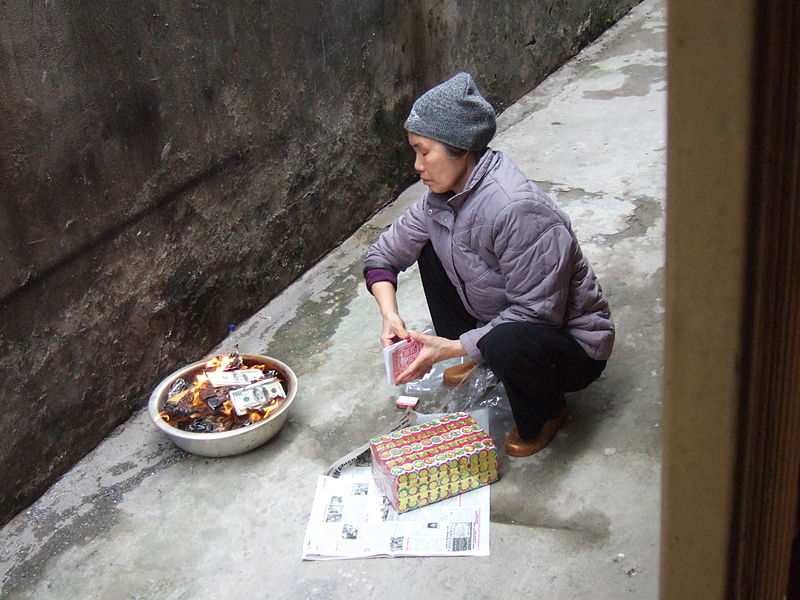 Moreover, new and old Buddhist texts were translated and given important soteriological status while practitioners were counseled to read, study and understand them rather than rely on rote recitation without knowledge of content. The Vietnamese revivalists focused on engagement with society, setting up schools, clinics, organizations and other means of social outreach – many of which are still in existence today. 1 The resulting modernized, politically active form of Buddhism that emerged from the Revival movement is what Thích Nhất Hạnh would later call "engaged Buddhism." Nhất Hạnh remarks that "in the 1930's, the Buddhist scholars had already discussed the engagement of Buddhism in the modern society." 2 The form of socially engaged Buddhism that Nhất Hạnh became closely associated with in the 60s and 70s was not a new phenomenon, but a long-standing approach to Buddhist practice that had its intellectual roots in China. Along these lines, more research is needed in order to understand the degree to which the engaged Buddhism of Vietnam has influenced and shaped contemporary discourses about Buddhist social engagement and practice across the Buddhist world. Moreover, little is known about other, regional Buddhisms' role (apart from China) in shaping ideals, practices and groups within Vietnam. In any case, transregional and transnational approaches to Buddhist scholarship can help Buddhism break from its national boundaries and arrive at a clearer, broader perspective on the development and growth of Buddhist movements.
The Buddhist peace movement in South Vietnam is one key piece of history closely associated with the Revival that has been the focus of scholarly attention in recent years. Topmiller (2002), Moyar (2004), McCallister (2008), Taylor (2013), and Miller (2013, 2015), have all written (often competing) interpretations of this movement and its key figures – such as the controversial Thích Trí Quang. Largely absent from historical scholarship is the period in South Vietnam from 1970-1975 (and beyond) and the role of the Buddhist movement in politics and government. For example, Taylor, in his monumental A History of the Vietnamese, briefly mentions that in the first House election of the Second Republic of Vietnam in 1967, Buddhists including Trí Quang's followers won a third of the house seats. Again in 1971, Trí Quang's followers won the largest bloc of seats in the house. 3 These historical fragments could be the basis of larger, more in-depth work on the politics of Buddhism in Vietnam and the role of Buddhists in the Vietnam War. What happened to Buddhists involved in politics during the next few years until the collapse of South Vietnam and beyond remains to be explored by scholars. One potential project involves probing the extent to which elected Buddhists continued working toward the earlier goals of the Revival while simultaneously studying Buddhists' overall political impact and achievements in South Vietnam.
In my own work, I am pursuing the history of socially engaged Buddhism in Thailand including the connections between the Vietnamese Buddhist Revival, Thai Buddhism and the now global, socially engaged Buddhist movement. Furthermore, I am tracking connections and networks of Buddhist social engagement between Thailand and Vietnam. The mid 1970s marks the period in time when Thai socially engaged Buddhist leader Sulak Sivaraksa became aware of Thích Nhất Hạnh and his fellow monastics' engaged Buddhist activism in Vietnam. Around 1975, Sivaraksa asked one of his disciples to translate Thích Nhất Hạnh's The Miracle of Mindfulness. This book became popular among certain circles in Thailand. Sivaraksa would continue to cultivate ties with Nhất Hạnh and go on to found, with other Buddhists, the International Network of Engaged Buddhists (INEB), with the Dalai Lama, Thích Nhất Hạnh, and Maha Ghosananda as patrons.
One current and intriguing development in the history of Thai and Vietnamese Buddhist connection has been the founding and continued growth of Thai Plum Village in Nakorn Ratchasima, Thailand. Little has been written about the history of this monastic complex that houses a few hundred mostly Vietnamese monks and nuns who practice in the lineage of Thích Nhất Hạnh. One avenue of research that could shed light on contemporary pan-Buddhist and transregional relationships would be to explore the impact Thai Plum Village has had on Thai Buddhism and vice versa. While only a few of the many possible directions for future research have been mentioned here, Vietnam is ripe with research potential for scholars of Buddhism. With the prospect of increasingly easier access to archives and individuals, it is hoped that more and more work will continue to come out of Vietnam that will fill some of the vast lacuna in the field.
Jordan Baskerville
(PhD Candidate, University of Wisconsin at Madison)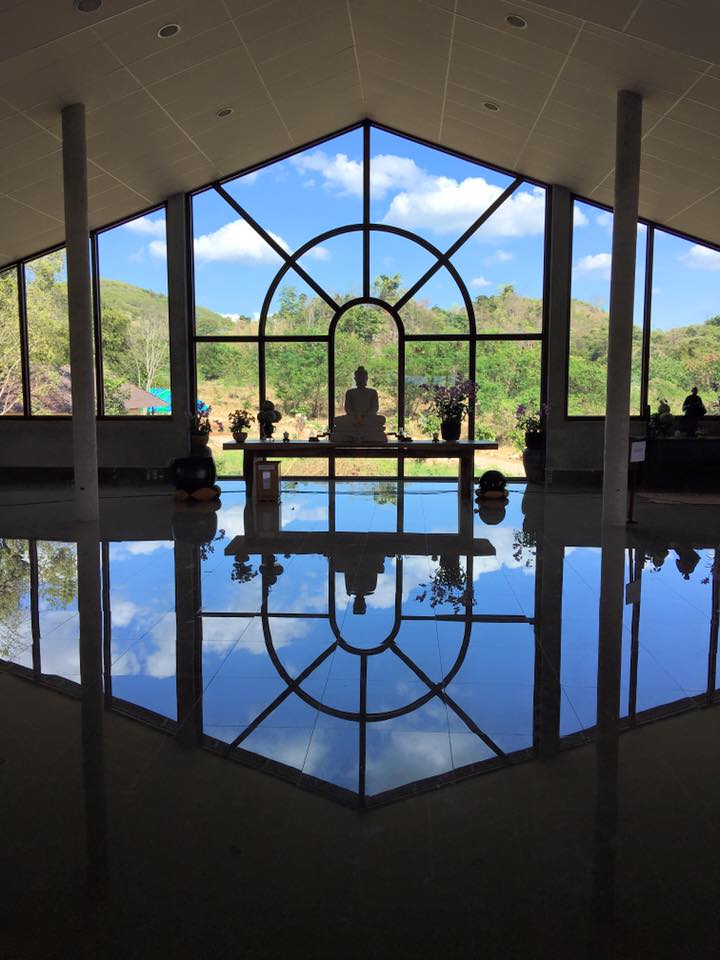 References
DeVido, Elise. "'Buddhism for This World': The Buddhist Revival in Vietnam, 1920 to 1951, and Its Legacy." Modernity and Re-Enchantment: Religion in Post-Revolutionary Vietnam (2007): 250–96.
———. "The Influence of Chinese Master Taixu on Buddhism in Vietnam." Journal of Global Buddhism 10 (2009): 413–458
McCallister, James. "'Only Religions Count in Vietnam': Thich Tri Quang and the Vietnam War." Modern Asian Studies, 42:4 (2008): 751-782.
McDaniel, Justin. The Lovelorn Ghost and the Magical Monk: Practicing Buddhism in Modern Thailand. Columbia University Press, 2011.
McHale, Shawn Frederick. Print and Power: Confucianism, Communism, and Buddhism in the Making of Modern Vietnam. University of Hawaii Press, 2004.
Miller, Edward. Misalliance: Ngo Dinh Diem, the United States, and the Fate of South Vietnam. Cambridge: Harvard University Press, 2013.
———."Religious Revival and the Politics of Nation Building: Reinterpreting the 1963 'Buddhist Crisis' in South Vietnam. Modern Asian Studies, June 2015. Pp 1-60.
Moyar, Mark. "Political Monks: The Militant Buddhist Movement during the Vietnam War." Modern Asian Studies, 38:4 (2004): 749-784.
Pattana Kitiarsa. Monks, Mediums, and Amulets: Thai Popular Buddhism Today. University of Washington Press, 2012.
Skilling, Peter, Carbine, A. Jason, Cicuzza, Claudio, Santi Pakdeekham eds. How Theravāda is Theravāda? Exploring Buddhist Identities. Silkworm, 2012.
Soucy, Alexander. The Buddha Side: Gender, Power, and Buddhist Practice in Vietnam. Uiversity of Hawai'I Press, 2012.
Swearer, Donald K., The Buddhist World of Southeast Asia (second edition), SUNY Press, 2010.
Taylor, K. W. A History of the Vietnamese. Cambridge University Press, 2013.
Thích Nhất Hạnh. Vietnam: Lotus in a Sea of Fire. Hill and Wang, 1967.
Topmiller, Robert. The Lotus Unleashed: The Buddhist Peace Movement in South Vietnam. University of Kentucky Press, 2002.
Woodside, Alexander. Community and Revolution in Modern Vietnam. Houghton Mifflin, 1976.
Notes:
Elise DeVido. "'Buddhism for This World': The Buddhist Revival in Vietnam, 1920 to 1951, and Its Legacy." Modernity and Re-Enchantment: Religion in Post-Revolutionary Vietnam (2007), 284. ↩
Thích Nhất Hạnh. Vietnam: Lotus in a Sea of Fire. (Hill and Wang, 1967), 42. ↩
Taylor, K. W. A History of the Vietnamese. (Cambridge University Press, 2013), 608-9. ↩