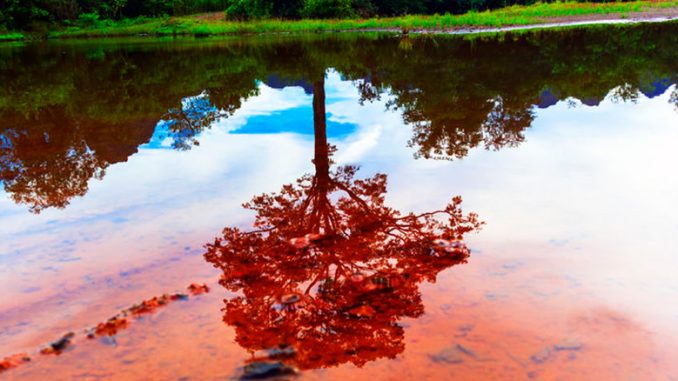 On August 23, 2013, I met Mrs Khamtanh Souridaray Sayarath in Paris, France. Born in Champassak town in southern Laos, she was amongst the first Lao women to graduate from law school in Vientiane in the 1950s. Following graduation she held various positions in the Ministry of Industry, Ministry of Culture, and the Department of Trade. In 1962 she became Chief de Bureau at the Ministry of Economics, where she was responsible for approving land, logging and mining concessions for the Royal Lao Government (RLG). She held that position until 1975, when the communist Pathet Lao took over the country. Like many others, she fled to a refugee camp in Thailand before eventually settling in Paris.
My discussion with Mrs Khamtanh is relevant for thinking about how people's conceptualizations of land have changed in Laos, not only between non-communist and communist periods, but also since economic reforms were implemented in Laos in the mid-1980s, and especially since the 2003 Land Law was adopted, as it provides the legal framework for permitting foreign investors to receive large plantation concessions, something that would not have happened during Mrs Khamtanh's time. I argue here that understandings in Laos about land and national sovereignty have significantly shifted over the last few decades, with land now being increasingly financialized and seen as an asset for attracting foreign private investment, rather than being viewed as sovereign territory that should not be allowed to be controlled by foreigners.
Interviewing Mrs Khamtanh
What I found particularly interesting about my discussion with Mrs Khamthanh was learning how land concessions were understood by her during the RLG period. Between 1962-1975 land concessions could not exceed just five hectares, she reported. Indeed, Law No. 59/10, which amended the May 1958 Land Law, and was dated December 21, 1959, regulated the acquisition of property by foreigners right up to the establishment of the Lao PDR in 1975. 1 This significantly differs from what emerged beginning in the 2000s, when it became possible for foreign companies to obtain agricultural land concessions up to 10,000-hectare. 2 According to Mrs Khamtanh, if a company needed more land, it had to buy it from villagers or other land owners, but crucially, only Lao citizens could own land, although foreigners were encouraged to invest in factory development. 3The RLG's policies were similar to those of many other early postcolonial governments, which strongly linked ideas of national sovereignty to natural resources, and were wary about giving out land and other resource concessions to foreign companies. For example, in 1961 when Tanzania gained independence from European powers, its founding President, Mwalimu Julius Nyerere, "advocated leaving mineral resources undeveloped until Tanzanians had the geological and engineering prowess to develop the resources themselves." 4  Indicative of the times, and the circumstances in Laos, Khamchong Luangpraseut, in his 1971 thesis, stated that, "There are no large farms of the grange type [in Laos]." He also wrote, "In the Kingdom of Laos, the State is the nominal owner of land. According to Laotian law, he who cultivates is its utilizer, not its owner." 5
Many in the RLG were particularly interested in protecting the nation's land due to its perceived links to national sovereignty, even though Mrs Khamtanh acknowledged that some in the RLG were corrupt and willing to sacrifice the nation's resources for personal benefits. Indicative of how things were viewed then, Mrs Khamtanh explained that there were only a few mines operating in Laos in the 1960s and early 1970s, and that the government was wary of giving out mining concessions, even though some were requested. For example, in the Phon Tiou area of Hinboun District, Khammouane Province, a few companies were involved in tin mining. However, according to Mrs Khamtanh, all the mining concessions there were officially owned by Chao Boun Oum, the head of the Champassak Royal House, although he apparently leased out mining rights to companies from France. Crucially, Mrs Khamtanh emphasized that the RLG wanted to protect nature and leave resources intact for future generations and the nation, and so did not want to give out too many mining concessions. They did not fundamentally think of rural land as a commodity, as a form of capital.
Mrs Khamtanh also monitored all the sawmills in the country. Some timber exports were approved, but only relatively small amounts of wood could be exported, because the government was afraid of exhausting forest resources, she explained. The Department of Forestry was responsible for approving all logging and log exports, but she inspected log exports for the Ministry of Economics. She sometimes fined those who deliberately underestimated log exports. She claimed that at that time those who fined others for wrongdoing were, according to official rules, allocated 15 percent of the proceeds as an incentive to punish those who violated the rules.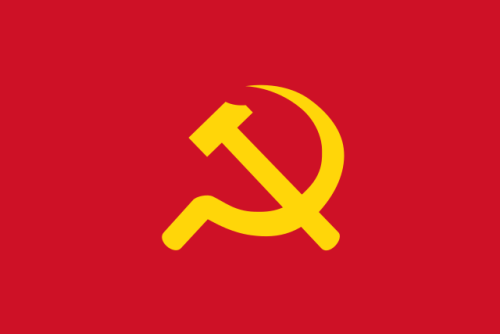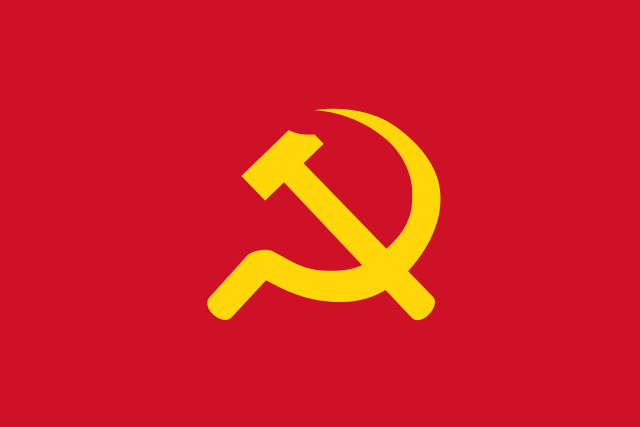 After the Communist Revolution
In 1975, when the Pathet Lao took over Laos, the government moved to definancialize land to an even greater extent than had been the case under the RLG. It was declared that all land in the country belonged to the people through the government. The idea was that the State would prevent capitalists from gaining disproportionately large pieces of land compared to peasants. There was a short period of collectivization of farmland between the late 1970s and early 1980s, but this experiment did not go well, and the government reorganized land use with peasants being allowed to conduct agriculture privately, as was the case before 1975, even if all the land was still officially under the control of the state. 6
Beginning in 1986 the Lao People's Democratic Republic (Lao PDR) government adopted major economic—but not political—reforms in support of private commerce, known as the "New Economic Mechanism". These reforms were gradually expanded to promote increased foreign investment, which the International Monetary Fund (IMF), the World Bank and the Asian Development Bank (ADB) recommended in order to promote economic development. 7 Still, these reforms were introduced gradually. The government was still not issuing large-scale land concessions, either to Lao people or foreigners.
In 1991, the first large-scale land concession for agricultural purposes was given to the foreign Thai company called Asia Tech, which received a 16,000 ha concession in Paksong District, Champasak Province, on the Bolaven Plateau. Asia Tech initially planted eucalyptus and attempted to develop dairy cows, and in 1995 they started developing Acacia mangium plantations, before eventually switching to planting pine trees. 8 The concession caused considerable difficulties for villagers who lost unregistered agricultural and other lands that they previously used for collecting forest products and raising cattle. In particular, bands of forest surrounding their small-scale coffee plantations were taken away. These strips were deemed important for helping to prevent freezing damage to coffee. Villagers had not registered this land because they did not want to pay taxes on "forest land", even though it was actually part of their agricultural system. They never imagined that anyone would come and take the land, which is what Asia Tech did with the support of the Lao government. 9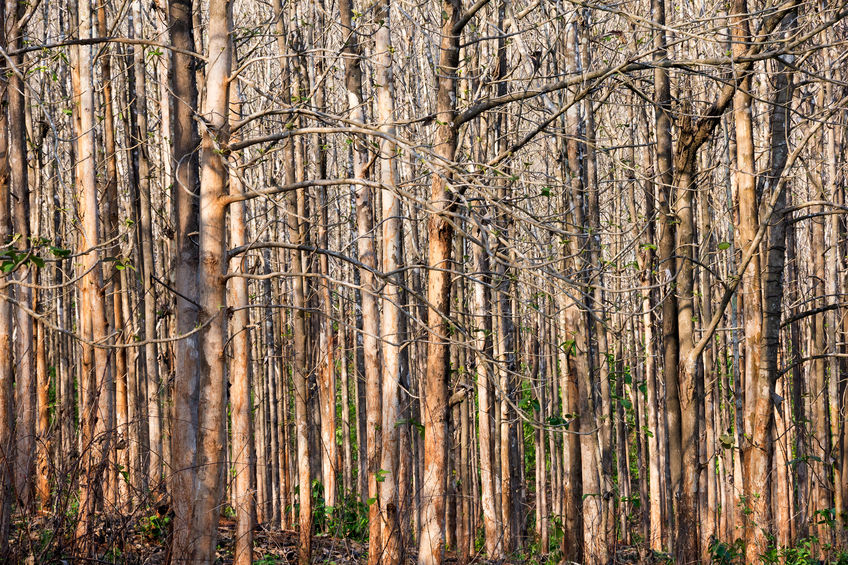 Asia Tech was not, however, successful in its agricultural operations in Paksong District, due to both government policy shifts related to not allowing eucalyptus to be grown on the high quality soils of the Bolaven Plateau, and also because of technical problems and resistance from villagers. Finally, financial constraints associated with the Asian financial crisis of 1997 resulted in Asia Tech withdrawing from Laos entirely. 10although the land concession would open up opportunities for the approval of other land concessions, such as to Oji Paper for planting eucalyptus plantations in Khammouane Province. 11
It was not, however, until the new Land Law was approved in October 2003, that a system for facilitating the issuing of large-scale land concessions for plantation development to foreign companies on a long-term basis was formally put in place. 12 In particular, the new land law provided opportunities for the development of large-scale rubber development in Laos. Illustrative of this, and spurred by a boom in rubber prices during the 2000s, 13 in June 2004 the Vietnam Rubber Group (VRG), sent a business delegation to visit Laos. GoL representatives apparently proposed that between 50,000 and 100,000 hectares of land be developed by Vietnamese companies as rubber plantations. 14 Indeed, even before the visit, on May 10, 2004, the central GoL had already signed a bilateral agreement with the government of Vietnam in support of Vietnamese rubber investment in Laos. 15 This would become the basis for future investment arrangements between Vietnamese rubber companies and the GoL. It would also launch the "Turning land into capital" policy that the government began supporting in the mid-2000s. 16 Expansion occurred quickly, and by February 2008, the Lao Government's Committee for Planning and Investment (CPI) reported that 17 companies had been granted 200,000 hectares of agricultural land concessions 17 mainly for rubber cultivation. Other rubber concessions have been established since then, such as in Attapeu Province by Vietnam's Hoang Anh Gia Lao (HAGL) company. 18 While there has been some resistance to these land concessions, 19 the plantations have expanded dramatically since the mid-2000s. 20
Conclusions
The idea of large-scale land concessions is relatively new for Laos, was gradually introduced, and now differs considerably from the past. In the minds of past government leaders, land was linked to nationalism and sovereignty, and land concessions were generally considered to be colonial intrusions.
The land concessions that started being issued in 2004, however have strongly contributed to normalizing the idea that land concessions are a legitimate way to generate revenue and develop the country, rather than being seen as impinging on national sovereignty. While large land concessions have been controversial, in some ways they have become normalized in Laos.
Globally, neoliberalism has recently brought about important economic policy changes. 21 As Green and Baird 22 have demonstrated, changes in financial valuation of land and other resources can occur for various reasons and under different circumstances, even through compensation processes linked to large hydropower dams. There is no simple way to understand the changes that are occurring, but the granting of large-scale land concessions to foreigners has become somewhat normalized, in ways that were not imaginable during the RLG and early Lao PDR periods. During those times, it was deemed crucial to gain control of land for the sake of maintaining national sovereignty, but more recently much more emphasis has been put on economic development and financial expansion. Therefore, giving out land concessions to foreign investors is not seen as a legitimate option for promoting economic development. It has become a crucial part of a neoliberal economic agenda. This significant change in understandings regarding land and national sovereignty needs to be acknowledged, as it helps us recognize that norms of today are unlike those of the past, and that present-day realities are not inevitable.
Ian G. Baird
Associate Professor, Department of Geography, University of Wisconsin-Madison
ibaird@wisc.edu