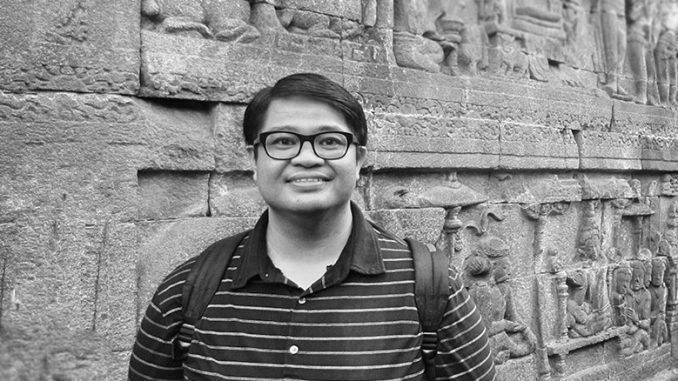 In the Philippines, the COVID-19 lockdown (officially known as Community Quarantine) became a crucial test for many universities on how to conduct teaching and learning remotely. The transition of De La Salle University (DLSU) to a fully-online learning program was immediately implemented when President Rodrigo Duterte announced the lockdown covering Metro Manila on 5 March 2020. Although some limited access to the campus was originally allowed, a flexible online learning program had been planned by the management. A detailed "new normal guide" 1 was given to all faculty members explaining how to operationalize the fully-online learning in the last few months of the 2nd semester.
T
he use of technology indeed increased the opportunities for alternative forms of teaching and learning. When DLSU reopened on 1 July 2020, all its courses were taught fully-online due to the continuous enforcement of the Community Quarantine. Through the online training programs conducted by DLSU's Academic Support for Instructional Services and Technology (ASIST), many students and faculty members became comfortable in using technology and became used to the convenience of attending and conducting online classes. But what will happen after the lifting of the Community Quarantine or the post-coronavirus pandemic? What should the university do in response to students who have already developed a familiarity and preference for online learning?
Educators in the Philippines are now rushing to learn how to incorporate new tools and methods in their courses and lessons. Many are regularly attending online training seminars focusing on the best practices in online teaching. If the faculty are getting the necessary training, how about the students? How are they coping with online classes? When the pandemic ends, will teaching and learning in the Philippines change forever? With those ideas and questions in mind, my reflection focuses on two key points:
The "new normal" in teaching requires "new thinking" especially on how to apply creative methods and create compelling and engaging content with the use of technology. The already established online teaching-training programs of DLSU have resulted in a more favorable or easy transition from face-to-face to a fully-online teaching and learning. The university also conducted online training for more than 2,000 teachers nationwide in June and August 2020. 2 The nationwide online course design and management program was spearheaded by a pool of DLSU faculty members. The teaching training programs of DLSU have created a viable space for courses to be fully-online that are traditionally face-to-face,  like those courses in Southeast Asian Studies.
For online educators, they can spend a portion of lecture time or set a schedule to allow students to chat and play with their mobile devices. According to research, while the students are conducting their chat and play, their brains are busy processing information from the lecture. Moreover, the sense of isolation from their classmates, friends, and teachers might disrupt the students' normally expected learning process. It is very hard to gauge whether the information in a fully-online learning platform is retained in the minds of those students that might be anxious. Therefore, online educators should offer students enough "white space" in their study routine.
Framing an Innovative Approach to Online Teaching and Learning
How do we design a good online course? How do students learn in an online space? According to Seymour Papert (1980), students use technology to become creators, furthermore, learning can be associated with play and hard fun (Papert 1980, pp. 9; 17; 36; 47; 181; 185–87). For Linda Harasim (2012), learning has historically been linked to technology in human development. There is a need to reflect on the theory of learning and to rethink and reassess the teaching practices, and pedagogical approaches in relation to the opportunities offered by online technologies (Harasim 2012, p. 3). This rethinking and reassessing of the use of technology will help in creating a suitable method that will support a student's learning needs especially during the suspension of face-to-face classes. Educators need to think out of the box and consider how the use of technology and alternative teaching methods can contribute to the learning process. The integrated model approach to education of Anthony Picciano (2017) is a good proposal. The main argument is that fully-online learning has evolved overtime and became the new normal or new form of instruction. And as a basis for an integrated model for the future of teaching and learning, all courses in universities according to Picciano should have online learning components in them (Picciano 2017, p. 187). Furthermore, it presupposes that new and already established technologies could take part in and contribute to the learning process and practices, and how they are formed.
In this integrated model approach, the development of "white space" focuses on how the different course materials and methods contribute to enhance students' learning experiences. When we design courses, the students should make sense of it and never feel overloaded with the different elements. According to the principles of graphic design, each empty space on a screen has a purpose (Samara 2007, p. 151). This "empty space" or "white space" means the screen is pleasant and has a calming effect (Samara 2007, pp. 151-153). It creates a level of comfort and helps the learner focus on the content. White space draws the attention of students to the content. In an online class, students will take less than 20 seconds to look at the screen and judge. If students find the screen too cluttered, it is possible they may try to skip the PowerPoint slides and become demotivated in paying attention or even attending the whole online session.
This "white space" is also a mental pause; a period of rest that provides students the time and space to use their natural cognitive strategies to absorb and reflect. This idea is based on the research of Ori Brafman (2013) who reports that when we rigidly structure the learning schedule of students, we are limiting or preventing critical thinking, innovation, and the ability to synthesize information and ideas (Brafman and Pollack, 2013 pp. 15, 96, 102, 118):
The idea of mental white space is a sort of downtime for a person [student] to reflect or a moment of rest for the brain. During this moment, the brain synthesizes information on a deep unconscious level. Our memory becomes overloaded and the brain needs some processing time to reflect and guide our decision making. What is happening is when we are trying to find a solution on a problem all day and then waking up after a good sleep with the answer is the power of white space (Brafman and Pollack, 2013 pp. 15, 30, 35, 68-69, 96, 102, 118, 202).
In a fully-online Southeast Asian Studies course, selected online class schedule can be dedicated to mental white space sessions. These sessions or "eLearning white spaces" are intended to allow students to have time to pause and reflect on the previous lessons. No quizzes, and deadlines but reading materials or videos could be assigned together with a guide question. This eLearning white space is to simply consume less information and focus more on reflection.
From Green Space to White Space
The colors green and white are closely associated with DLSU. Green was based on the Irish identity of the founding Lasallian brothers of the university, while white represented the Philippines. DLSU's green and white color symbolism has evolved overtime. Currently, it is known as a green campus. The university is very popular for its sustainable practices and also for having smart classrooms with modern technology.. DLSU's white space in this reflection paper means two things: (1) it is how the design composition or elements, delivery, and materials in an online course affect the learning experience of students; and (2) it is a learning strategy that allows students to absorb and process all the information provided to them.
In 2018, DLSU welcomed the first batch of Southeast Asian Studies undergraduate students. Known as ABSEA, in the program's first academic year (2018-19), all its courses were taught face-to-face. The majority of the student respondents 3 agreed that subsequent ABSEA fully-online classes did not significantly affect their learning experience but the workload was much heavier. When asked what innovations had been implemented in the course, one student 4 opined that although conducting online ethnography has certain limitations, it mitigates the effects of the restrictions to conduct physical or face-to-face research or data-gathering.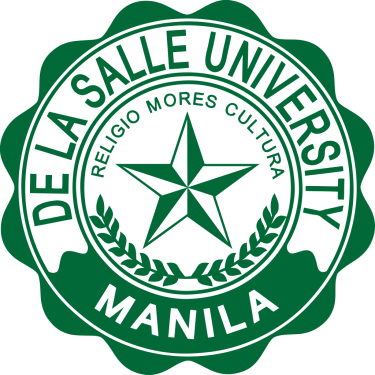 At DLSU, there are five major components of a fully-online Southeast Asian Studies course: (1) the use of Learning Management System or LMS, particularly Canvas also known as Animospace, are used to upload the syllabus and other course materials like readings, videos, and also for the student's submission of assignments; (2) real time online lectures via video conferencing and selected self-paced study weeks known as independent learning weeks; (3) a flexible assessment and evaluation of student's learning progress; (4) to have the professor available as needed; and, (5) a discussion virtual space to allow the continuous interaction of students and professor.
In this reflection paper, the different materials that were collected over a three-month period focuses not only on how effective the synchronous classes but also on the viability of the independent learning weeks to enhance the eLearning white space of students. The interview questions revolved around: (1) how has the shift to fully-online teaching affected the pedagogical effectiveness of educators, such as in developing the syllabus, and the course delivery; (2) what are the innovations implemented in the course; and, (3) how the online space and materials participate in the learning practices.
Based on the survey conducted in August to September 2020, both synchronous and asynchronous classes were used at DLSU. Synchronous is an online class meeting that takes place in real time. It is where students and the professor interact in a specific virtual space, that is, video conferencing, or live-streaming lectures (see Table 1). For synchronous meetings, according to two respondents, 5 lectures were conducted and also a significant portion was implemented as kumustahan ("greeting session"), where students are asked to discuss their own experience when they are consuming the required readings, films, videos or some of their issues when answering the discussion prompts. This kind of approach not just provokes intellectual discussion, but in many ways, professor also able to address the emotional aspects of the material, even the experience of consuming and learning from them in these uncertain times. However, the limitation according to one respondent is that you don't really have that much time to dwell on many things. This is why forcing them to answer discussion prompts is still very important.
Applications
(DLSU Subscription)




Estimated Minimum Bandwidth Requirements

Maximum # Participants with subscription

Estimated Time Limit with subscription

Estimated Time Limit with no subscription

Published Security Standards


BigBlueBotton in Canvas

Upload: 0.5 Mbps, Down. 1.0 Mbps

150

No time limit

No time limit

"Multiple security mechanisms"

Google Meets

Upload: 3.2 Mbps, Down. 1.8 Mbps

250

300 hours

1 hours per session

Adv. Encryption Standards 128 bit

Zoom

Upload: 0.8 Mbps, Down. 1 Mbps





300

No time limit

1 hour per session

Adv. Encryption Standards 256 bit
Video Conferencing Applications: Options for Online Learning at DLSU
Source: Compiled by the author, September 2020
On the other hand, asynchronous is an online class that happens on a specific schedule or self-paced. Here professors are providing materials like readings, videos, and assignments for completion. According to one respondent, 6 developing the whole new course that focuses on Southeast Asian cultural studies and to conduct it mostly asynchronous sessions, without recorded lecture, is really a challenge. As a strategy, he imagined how he himself would want to learn about the topic. So, shifting into the persona of the students is very helpful in this sense as it allows the professor to craft the activities that he or she feels would be fulfilling to the undergraduate students of Southeast Asian Studies.

Enhancing Creativity and Innovation in A Fully-Online Course
While this reflection paper gives emphasis to the use of technology, it is not suggesting the abandonment of the old or conventional teaching strategies. Online educators should consider utilizing the old and new technology meaningfully. Sometimes, it is easier to think that new technology supersedes old technology. But the greater need is to consider how old and new technologies contribute to specific learning objectives and purposes. For example, how the self-paced or independent learning sessions are conducted and the materials involved has an effect on the student's white space. The pacing of the class should provide time for students to assimilate new information into existing knowledge structures. Every student needs space and time to reflect. The method is not only throwing information out there but giving students the time and opportunity to think and re-think things through and to relate instructions and lessons to their own world. Moreover, the online course design should make sense also in the student's everyday experience and not overwhelm them because this will promote successful encoding into their memory and effective retrieval of the lessons and information. For Seymour Papert (1980), shareable ideas are keys to learning. Ideas become shareable when students express them freely, and this will also help them communicate better with others through their expressions. Lastly, adopting an integrated model approach to online teaching at DLSU could be very rewarding. Using the five components of online course design and an inquiry and project-based approach can encourage more student-directed learning. This could also improve their attitude towards learning particularly in studying Southeast Asia.
Mark Inigo M. Tallara

Mark Inigo M. Tallara is currently an Assistant Professor at De La Salle University (DLSU)-Manila. He is one of the pioneering faculty members of the newly established Southeast Asian Studies program at DLSU. Mark took his Ph.D. major in Southeast Asian Studies at the National University of Singapore (NUS). He previously worked at ISEAS-Yusof Ishak Institute (Singapore) as Public Affairs Officer (2008-09), Research Assistant (2009-10), and Production Editor (2010-13). A graduate of the University of Santo Tomas (UST) in Manila, Mark completed his master of arts (magna cum laude) major in Philosophy in 2007. His research interests include Southeast Asian Studies, History, Philosophy, Culture and Religion focusing on Catholicism in the Philippines.
References:
Brafman, O., & Pollack, J. (2013). The chaos imperative: How chance and Disruption increase innovation, effectiveness and success. New York: Crown Publishing.
Harasim, L. (2012). Learning theory and online technologies. New York/London: Routledge.
Papert, S. (1980). Mindstorms: Children, computers, and powerful Ideas. New York: Basic Books.
Picciano, A. (2017). Theories and frameworks for online education: Seeking an integrated model. Online Education: Theory and Practice. 21(3),166–19. https://doi.org/10.24059/olj.v21i3.1225
Samara, T. (2007). Design Elements: A graphic style manual. New York: Rockport Publishers.