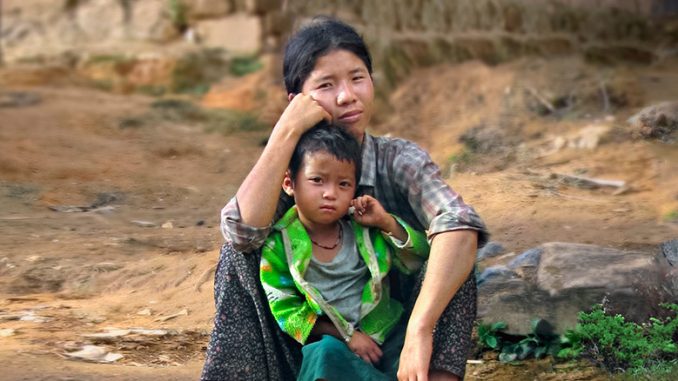 Issues surrounding identity and social inclusion are a longstanding point of contention within Myanmar society. Myanmar is one of the world's most ethnolinguistically diverse countries, with 135 officially recognized ethnic groups and approximately 107 languages. Numerous religious communities coexist within its borders, including Buddhist (87.9%), Christian (6.2%), Islam (4.3%), Hindu (0.5%), and Animist (0.8%). Amidst this backdrop, a divisive colonial legacy and a history of ethnic Bamar majority dominance has produced ethnic and religious fault lines that continue to divide society today.
This article provides an overview of how identity and social inclusion evolved during the ten years of semi-democratic rule between 2011 and 2021; first, under the military-aligned Union Solidarity and Development Party (USDP), and then under the popularly elected National League for Democracy (NLD) government after 2016. Social inclusivity is conceptualized along three planes: ethnicity, religion, as well as gender and sexual orientation. Despite cautious optimism that semi-democratic governments would usher in greater levels of inclusivity within Myanmar society, progress towards that end has remained limited. The military coup of 1 February 2021, however, marks a potential turning point with the formation of new solidarities across previously unbridgeable cleavages. Nonetheless, it remains to be seen if these incipient solidarities will prove to be enduring, as multiple stakeholders navigate an increasingly fraught landscape.
Identity and Social Inclusion in Myanmar's Historical Context
Under colonial rule (1824-1948), the British's divide-and-rule policy pitted the Bamar ethnic majority against ethnic minorities. In the absence of a cohesive national identity, the tumultuous post-independence period saw several ethnic minority groups establish Ethnic Armed Organizations (EAOs) in their struggle for greater autonomy. After a 1962 military coup, state-sponsored repression against ethnic and religious minorities increased. The military government's adoption of the 1982 Burma Citizenship Law, which remains unamended, discriminates against groups including Muslims, Hindus, and Chinese, who are denied full citizenship rights on the basis that they are not considered indigenous (Taing Yin Thar) to Myanmar. Muslims were further singled out and expelled from government and military positions. The military also gave preferential treatment to certain ethnic minority groups, while severely oppressing others during large-scale military offensives in the 1990s.
Discrimination under military rule extends to gender as well. The Tatmadaw (as the Burmese military is known) has traditionally viewed women's leadership as taboo. Its top leaders embrace the Burmese saying, "The dawn comes only when the rooster, not a hen, crows", implying that the country can only be strong when a man governs. The Tatmadaw also promoted a narrative of incompetent women's leadership, fabricating a story that it was Queen Suphayarlat's imprudent ruling that led to the British colonization of the Burmese Empire. As such, the 2008 Constitution promulgated by the military reserves certain vital ministerial positions for men only. Because women were only recently allowed to serve in the military, they are underrepresented in both military and political positions.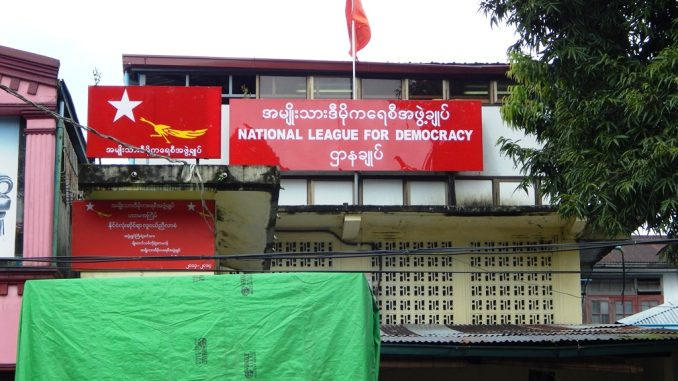 Transition to semi-democratic rule under the USDP (2010-2015) and the NLD (2016-2021): Limited Progress towards Social Inclusivity
Ethnic inclusivity
After the 2011 political transition, the USDP government employed a divide-and-rule approach among different ethnic minority groups by excluding some EAOs from the Nationwide Ceasefire Agreement (NCA), which is a preliminary step towards an inclusive peace dialogue. The ascension of the NLD to government during the 2015 elections raised anew hopes for greater ethnic inclusion and equal treatment. In its election manifesto, the NLD promised to hold political dialogue to address the root causes of ethnic conflict and work towards a genuine federal union built on the principles of equal rights, self-determination, and resource sharing. Yet during its five-year term as government, the NLD failed to make much headway on its promises. The NLD would later justify its failure by claiming that it was constrained by the 2008 Constitution.
From the ethnic minorities' perspective, this failure is attributable to the NLD's ethnic-chauvinist belief that the Bamar majority should always lead the state's governing body. Ethnic minority leaders have also criticized the NLD government's close contact with the Tatmadaw, their reluctance to amend the Constitution as early as possible, and their objection to the amendment of constitutional sections relevant to equal power-sharing with ethnic minority groups.
Religious inclusivity
Despite Buddhism no longer being the state religion since 1962, Section 361 of the 2008 Constitution accords it a 'special position of faith' within Myanmar society. Consequently, successive Myanmar governments have continued to privilege Buddhism at the expense of other religious groups. This includes policies, laws, and practices that hinder religious inclusivity at the community and individual levels. One clear example is the unequal treatment of different religious groups around the construction of worship buildings. Buddhists are free to build pagodas, temples, or any other type of religious buildings wherever they like. In contrast, Christian, Hindu, and Islamic groups have found it difficult to obtain permission to repair existing buildings of worship or build new ones.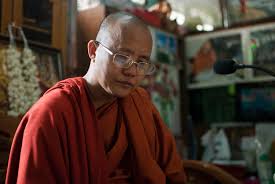 The USDP government (and the Tatmadaw) has directly fueled Buddhist nationalism by mobilizing right-wing activist networks and groups. This includes the 969 Buddhist nationalist movement and the Association for Protection of Race and Religion (MaBaTha), which was formed to protect the Burmese Buddhist race and religion. The Islamic community, in particular, has been disproportionately targeted by the state's discriminatory laws and the Buddhist community's hostility. In April and August of 2015, the USDP government adopted four laws known collectively as the Race and Religion Protection Laws. These were intended to exclude the Islamic community from interacting with the Buddhist community throughout the country. Since 2012, Rakhine ultra-nationalists, alongside other ethnic minorities, have also burned down or demolished hundreds of Islamic religious buildings, including mosques and religious schools (madrasas) across many townships in Rakhine State. The Rakhine State Government, mainly the Ministry of Security and Border Affairs, was widely reported to have sponsored the destruction of the Muslim community's religious infrastructures. Today, there are only a few mosques left for the Muslim community to engage in public worship and religious ceremonies.
The NLD government largely failed to undo the exclusion of the Muslim community: notably, it did not effectively deter the USDP's politicization of religion and right-wing activists' incitement of anti-Muslim sentiments, nor did it repeal the discriminatory practices that excluded the Muslim community from many civil rights, including equal citizenship rights and the freedom of movement outside their wards or village tracts. The NLD also failed to improve the Muslim community's access to public services such as education and healthcare, particularly in Rakhine state.
Inter-religious tensions have also emerged in relation to other non-Buddhist communities. Increasing rates of conversion into Christianity among Rakhine State's Buddhists and Animists have amplified communal tensions. In response, the Buddhist community has attempted to limit the number of Christian missionaries and the construction of Christian churches. In other areas, religious tensions have contributed to violence, even within the same ethnic group. Among others, one striking example of such intra-ethnic religious conflict is the armed conflict between the predominantly Christian Karen National Union (KNU) and the predominantly Buddhist Democratic Karen Buddhist Army (DKBA), which involves "strong religious overtones" despite the two groups' shared ethnic identity.
Gender and sexual orientation inclusivity
Exclusion on the grounds of gender identity and sexual orientation remains a persistent issue in Myanmar as well. Male chauvinism is deeply rooted in Myanmar society, regardless of ethnicity. Male-dominant social, cultural, and religious institutions have historically excluded women and LGBTQ+ people from many civil rights. The exclusion of women is especially pronounced among the Bamar Buddhist community: Most Buddhist men and women accept that males are spiritually superior because they believe that men possess an innate quality called hpon. Consequently, women are not permitted to enter monkhood, be in the proximity of certain Buddha images, or be in a position superior to a man.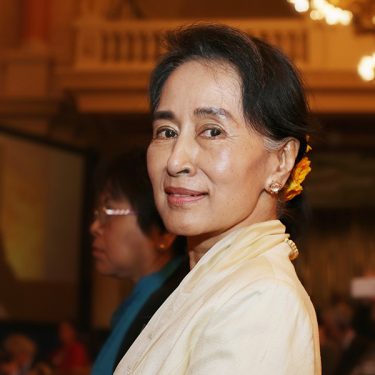 Following the 1988 pro-democracy uprising, women's participation in politics has increased gradually, with the emergence of many female political activists and leaders. Women's representation in parliament also increased during the NLD government's term, from less than 5% in the 2010 election to 13% in the 2015 election and 15% in the 2020 election. Nevertheless, despite this encouraging trend, few women have been selected for local/community leadership positions, such as Village Tract Administrators (VTAs), community elders, and civil society organization (CSO)/community-based organization (CBO) leaders. Women's participation in the country's peace process is also still disproportionately low, representing only 4 out of 67 NCA negotiators (i.e., 6%), all of whom are delegates of EAOs and not those of the government, the Tatmadaw, or local CSOs.
Since the political transition in 2010, LGBTQ+ persons have experienced a gradually safer social environment alongside a greater degree of social acceptance. However, they continue to face discrimination at both the societal and policy level. For example, same-sex intercourse remains illegal while transgender expression is criminalized under the Penal Code Section 377. LGBTQ+ persons have also rarely had representation in parliament, government, or community leadership positions.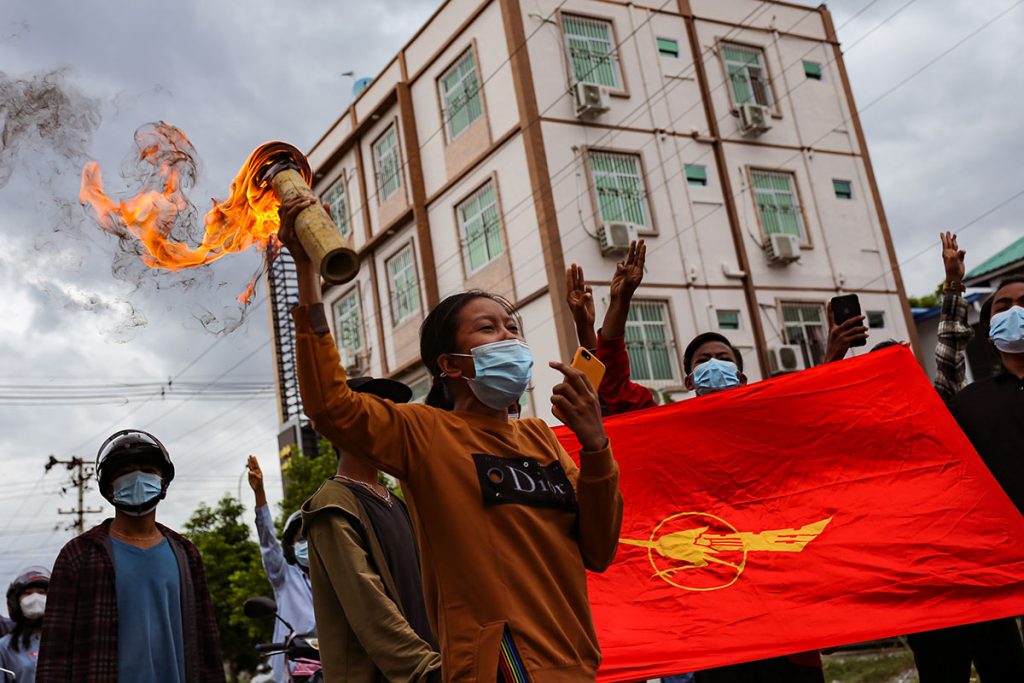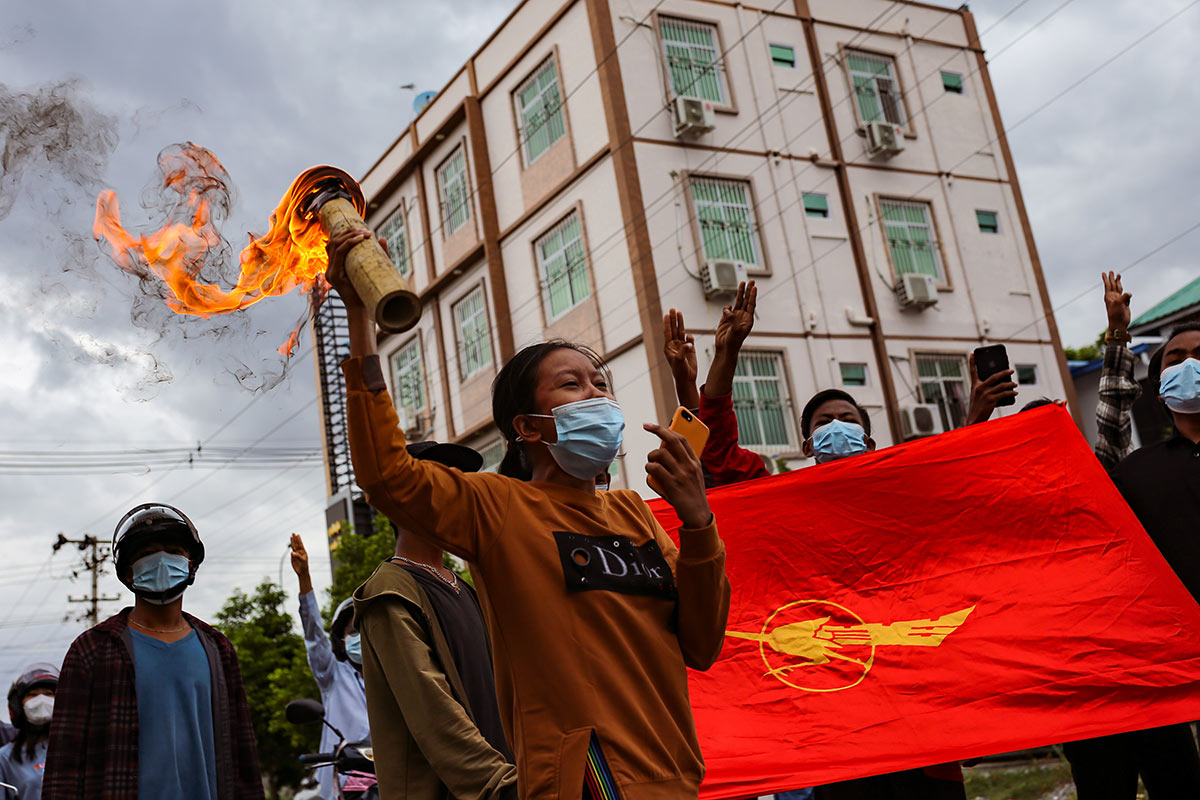 The Military Coup of 1 February 2021: A Turning Point for Inter-communal Relations?
The military coup on 1 February 2021 may represent a turning point for social inclusivity in Myanmar. In the four months since the coup, there appear to be significant changes in inter-communal relations. While ethnic minorities, especially those in the border areas, have been subject to the Tatmadaw's brutal atrocities for many decades, many Bamar people were witnessing the abuses of the Tatmadaw for the first time. This has prompted reflection among the Bamars, many of whom have expressed greater empathy towards the plight of ethnic minorities and publicly apologized for their failure to recognize and respond to the suffering of ethnic minorities, including that of the Rohingya community.
The pro-democracy movement has also offered marginalized groups opportunities to defy societal hierarchies while drawing public attention to their cause. Women have been at the forefront of the protest movement; the first anti-coup protest in Yangon, for instance, was led by two young female activists. Additionally, the LGBTQ+ community has also been a conspicuous participant in street protests. This has had the effect of raising public awareness and mainstream acceptance of the community.
It remains too early to tell, however, whether these gains will endure. Many ethnic minority groups believe that the Bamars' increased empathy towards them will be short-lived and fade away when the Bamars no longer face oppression. They are also skeptical about the Bamars' sincerity given that ethnic minorities' cooperation is needed to overthrow the military regime. They lack confidence that the Bamars will follow through on building a truly inclusive federal democratic union once the military is removed from politics. Simultaneously, there remains a significant proportion of Bamars who think that the Bamar majority should continue to play a leading role in the country's politics. Although both Bamars and ethnic minorities view the Tatmadaw as their common enemy and share the same goal of eradicating dictatorship, there are still perceptible trust issues that hinder intergroup relations between the Bamar majority and ethnic minorities.
However, these issues are not unresolvable. Leaders of political parties, EAOs, and CSOs, should work together to capitalize on the increased sense of solidarity since the coup. While political parties and EAOs have historically been politicized along ethnic lines, making collaboration difficult, many CSOs have recently emerged as bridging institutions to facilitate interactions among leaders of different political parties and EAOs. Ethnic minority CSOs have consulted on the Federal Democracy Charter and facilitated dialogues between the Bamar-dominated Committee Representing Pyidaungsu Hluttaw (CRPH) and ethnic minority political parties. The National Unity Government (NUG) has also included leaders from ethnic minority political parties, EAOs, CSOs, and activist groups. This not only reflects Myanmar's diverse population, but strengthens its collective leadership. Ultimately, Myanmar's progress towards a more inclusive society will depend on how well its array of stakeholders are able to deepen trust and foster cooperation amidst an uncertain future.
Htet Paing Oo
Senior Research Consultant and Senior Program Manager
Center for Diversity and National Harmony (CDNH), Myanmar