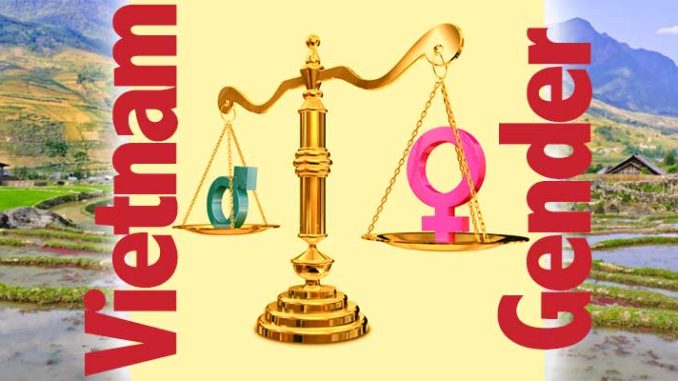 The Vietnamese government has tried to address problems of environmental degradation and rural poverty by creating nature reserves and introducing policies to benefit communities in and around them. However, these policies sometimes conflict and have also created gender inequalities. Case studies of communes located in two nature reserves—an ethnic Kinh hamlet in Binh Chau-Phuoc Buu reserve and an ethnic Bana hamlet in Kon Ka Kinh reserve—illustrate differences in men's and women's access to land, training, credit, natural resources, and decision-making roles at the community and family level.
 The 1993 Land Law stipulates that land allocations be made without discrimination, but 80 percent of land use certificates in the Kinh village were made in the names of male household heads. In the Bana hamlet, the absence of land use certificates and increasing spontaneous immigration have led to illegal land sales. In both hamlets, husbands have sold family land without the permission of their wives.The transition from traditional food crops to commercial crops and wet rice cultivation involves new techniques which require training and capital. Technical training programs have favored male farmers, while women have been hindered by lack of information, weak institutional networks, illiteracy, male attitudes, and, in the Bana case, language barriers. Women's access to credit has also been very low. Bank micro-credit programs require collateral and a degree of education, while the women's union micro-credit program has very strict conditions.
Poor quality soil has kept rice yields low, pushing men into low-paid wage labor. Women, without access to other employment, collect forest resources more intensively, even as these dwindle due to degradation and management conservation policies. Poor women, marginalized to the sphere of family survival, have few available responses to the diminishment of natural resources. All these factors limit women's roles in family and community decision-making.
This study's findings suggest that knowledge of gender differences could enable policymakers to protect nature reserves while solving problems of unequal access to land and resources. It recommends that land laws be revised to list women as co-owners of plots; that specific programs target women for credit and training; and that local government be restructured to include female villagers with knowledge and capabilities.
Tuong Vi Pham
Tuong Vi Pham, M.A., works at the Center for Natural Resources and Environmental Studies Vietnam National University, Hanoi. She conducted the field research for this paper between September 19 and 26, 2001, in Binh Chau Phuoc Buu Nature Reserve, as a part of a research team that included Dao Trong Hung and Nguyen Manh Ha from the Center for Natural Resources and Environmental Studies (CRES). Members of this team, Ma Thi Bac, from Tay Nguyen Forestry College, and Nguyen Thi Minh Hoa, from Gia Lai Provincial Women's Union, also undertook field research for one week in June 2001 in Kon Ka Kinh Nature Reserve. Funding support was provided by the Project of Strengthening Protected Area Management (SPAM) and the Central Department of Forest Protection of the Ministry of Agricultural and Rural Development (MARD) of Vietnam. Each team member has written individual notes, and this paper has used some information from those notes. The author acknowledges these contributions. Given the limitations on time and the amount of data collected, the conclusions must necessarily be tentative and subject to change as more and better information becomes available.
Read the full unabridged article HERE
Kyoto Review of Southeast Asia. Issue 2 (October 2002). Disaster and Rehabilitation