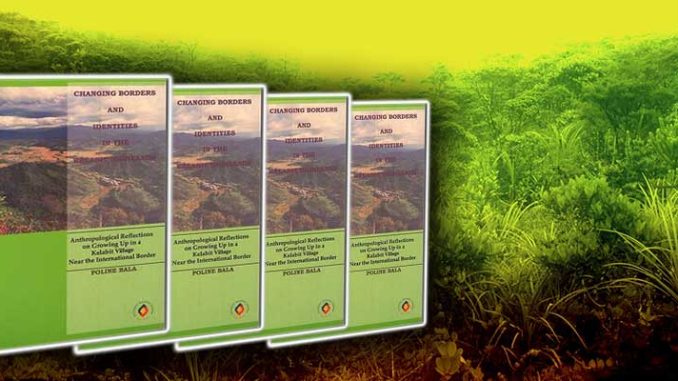 Changing Borders and Identities in the Kelabit Highlands:
Anthropological Reflections on Growing up in a Kelabit Village Near the International Border
Poline Bala
Sarawak, Malaysia / The Institute for East Asian Studies, University of Malaysia Sarawak (Dayak Studies Contemporary Society Series, No. 1) / 20
Part memoir, part academic treatise, Changing Borders and Identities in the Kelabit Highlands combines personal narratives regarding local perceptions of the border with insightful scholarly analysis. As a "native anthropologist"—Bala is herself a Kelabit from the Kelabit Highlands—the author wonderfully situates her work into the broader framework of research on the Kelabit people as well as the ethnography of borders. Bala begins with a refreshingly honest discussion of what it means to do research on one's own people. Included in this are comments on the Kelabit community's broader engagement with foreign anthropologists, both as they conduct their field research and through engagements with their texts. Such reflexivity makes for interesting reading and provocative insights; it is also an essential starting point for the larger argument she builds in the book, incorporating her own personal narrative into an anthropological analysis of the border.
One of Bala's main concerns is with how perceptions of the border, and perceptions about people from across the border, have shifted and changed over time. By beginning with an account of her own emergent awareness of the border, she succeeds in pulling the reader vividly into this mental framework, showing concretely the near and distant events that have shaped and continue to shape local perceptions of the international frontier. As with many locations along international frontiers, the border in the Kelabit Highlands is a product of colonial-era geopolitical maneuverings that, in certain key respects, had little to do with local on-the-ground realities. Throughout the book, Bala emphasizes how people on both sides of this artificially imposed national frontier have been and remain socially connected; indeed, they are so closely connected historically and culturally, she argues, that they could essentially be viewed as one people. In many instances, people on opposite sides of this border are close relatives (lun ruyung) and Bala demonstrates how, over time, local emphasis on this relatedness has gradually subsided and people from the Indonesian side of the border are increasingly perceived as outsiders. Concurrent with this, Kelabit have become deeply dependent on Indonesian seasonal migrant labor for maintaining their rice farms and cross-border marriages are extremely common.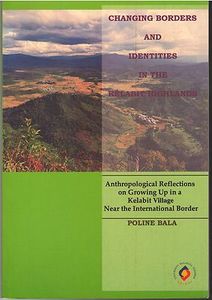 Understanding these processes—by which Lun Berian (Indonesian) "relatives" (lun ruyung) come to be viewed as outsiders and workers who are often looked down upon by Kelabit—compels Bala to outline the social history by which the border has been made real to people living in this border zone. In telling this history, Bala looks at events in her own life and those of her family and how certain pivotal events, such as the Malaysian/Indonesian Confrontation in the 1960s, shifted and solidified local perceptions of the border. She describes in detail how her father (and many other Kelabit relatives) served as active participants in the undeclared border war between Indonesia and Malaysia known as Confrontation. Through these stories she illustrates how the international border, in her own mind and that of other Kelabit, becomes something meaningful where it had not been nearly so meaningful before. As people such as her father became mobilized in defense of the border, the border became something real in the local imagination.
While Bala is sensitive to the basis of local perceptions, she raises ethical concerns about the inequality that has resulted in response to the national boundary. Expressing some personal regrets, Bala comments on being "alarmed to find myself looking at my relatives from the Berian area more as Indonesians than as my lun ruyung" (95). The important point is that historical circumstances have made this transformation inevitable and that borders are powerful vehicles for indoctrinating notions of difference. In an effort to help make better sense of how this process has occurred, she also presents and analyzes texts of some contemporary lakuh, a genre of traditional Kelabit songs. Bala uses these to explore laments about rural outmigration and, more generally, as a window into the emotional effects of social change among the Kelabit. By including these local narratives, Bala adds a critical dimension to the book and although the lakuh don't comment explicitly on the border, they add a layer of texture that certainly illuminate local concerns. Bala also explains her decision to include these lakuh as "a way to preserve our 'rich and beautiful customs'" (53).
This book has many things to offer. As a native of this region, Bala brings a great deal of care and sensitivity to her subject matter. Weaving together memories and family history with local social history and narratives of the international frontier, this book explores issues that will be of interest to a wide range of readers, including those with a specific interest in the Kelabit, Borneo cultures and history, or the study of international borders. A valuable contribution to the ethnography of border zones, this book offers a decidedly local perspective on an international boundary line and directly confronts the power of borderlands to create and sustain difference. 
Matthew H. Amster
Kyoto Review of Southeast Asia. Issue 7. States, People, and Borders in Southeast Asia. September 2006
This review originally appeared in the Borneo Research Bulletin 33 (2002): 189-191.