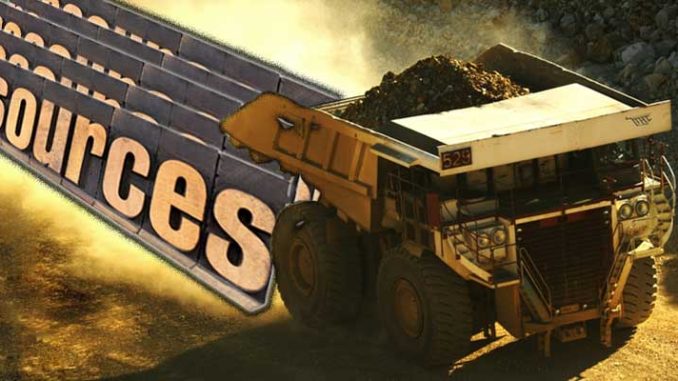 I
ndonesia is increasingly described as a country where 'resource nationalism' is on the rise. A recent swathe of protectionist policies and legal disputes with foreign companies in the mining and oil and gas sectors has earned it this unenviable title. Most people who use the term 'resource nationalism' do so in a pejorative way. Industry commentators, journalists and some scholars typically deploy it to criticise government attempts to assert greater control over resource sectors at the expense of foreign investors. At best, such analysts frame resource nationalism as short-sighted, poor policy-making; at worst they see it as the work of corrupt, rent seeking government elites. In contrast, proponents frame nationalist practices as a means of giving citizens a larger stake in their own finite resources, and achieving a more just system of rent distribution. So is resource nationalism in Indonesia driven principally by a logic of redistribution or a logic of vested interests?
Law 4/2009 on Mineral and Coal Mining (the 2009 Mining Law) is the most widely referenced example of Indonesia's rising resource nationalism. The natural resource sectors have largely steered Indonesia's economic growth over the past decade, with profits swelling in the context of a global commodities boom. Mining contributes 12 per cent of Indonesia's GDP. But large multinational companies dominate the sector, particularly American based companies Freeport McMoRan and Newmont. Freeport is the country's largest copper producer by far, with 73 per cent of market share and gross profits of 1.53 billion in 2013. 1 Since 2009 an assertive Indonesian government has begun introducing new laws and regulations that attempt to capture a larger share of these industry profits.
The 2009 Mining Law and its implementing regulations replaced the decades old Contract of Work (CoW) system. The CoW system was widely viewed within industry circles as offering favourable and stable conditions for foreign investors. In contrast, the new law mandates that foreign companies divest 51 per cent to a state or domestic company after the tenth year of production. 2 It also places a ban on the export of certain raw minerals and requires mining companies to build smelters for domestic processing. 3 The export ban was finally implemented in January this year, causing significant consternation within Indonesia's mining industry, bringing exports of some minerals to a virtual standstill and disrupting global mineral markets. Analysts claim that small companies are closing, miners are being laid off, and many warn of an escalation in mineral smuggling. 4

The government argues that if Indonesians are to prosper, the country should no longer export raw commodities to richer countries via multinational companies. 5 Officials have stated that if Indonesia is to move beyond the middle-income bracket it must begin adding value domestically and building its domestic mining industry. State officials also defend nationalist policies as a necessary step towards more just systems of rent distribution. Former Director General for Coal and Mineral Resources Thamrin Sihite, for example, said the government wants "the benefits of our country's resources to reach more Indonesians." 6 President Yudhoyono himself claimed that, "many multinational corporations take too much and do not leave behind enough for the people of those countries…we want to have a fair share too." 7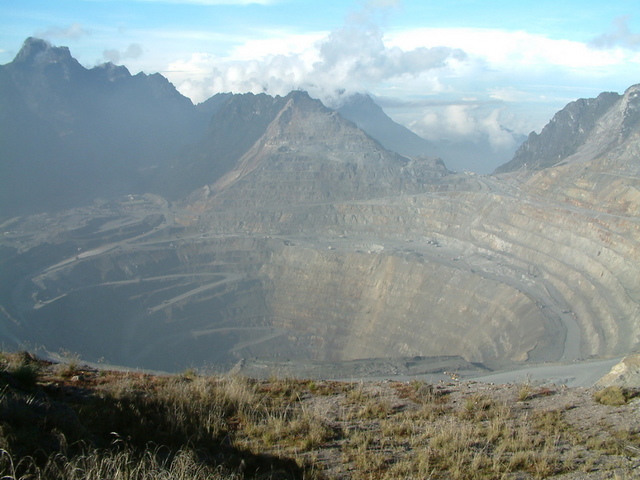 Many observers argue, however, that Indonesia's resource nationalism is in fact driven by political opportunism, dressed up in nationalist posturing. It appeals to populist sentiment and can be leveraged for officials' electoral ambitions. Deliberations over the draft of the 2009 Mining Law occurred in the lead up to Indonesia's 2009 presidential elections. Commentators speculated, therefore, that the law's nationalist tenor was driven by a desire to cultivate public support for President Yudhoyono's re-election. 8 The same argument is being put forward now as campaigns heat up for July's President elections and controversial regulations related to the 2009 Mining Law are debated in the parliament. 9 The logic is that a strong nationalist agenda that privileges domestic industry over foreign investors will garner votes, particularly when it concerns the ownership of precious natural resources.
But it's hard to know just how strongly resource nationalism resonates with the Indonesian public, particularly in the densely populated urban centres of Java, where natural resource politics don't loom large in voters' everyday lives. 10 In fact, presidential candidates are unlikely to make resource governance the pillar of their campaigns. Issues surrounding resource ownership get more electoral traction at the regional level. In April there will be nation-wide legislative elections, and in provinces such as East Kalimantan and Southeast Sulawesi, where mining plays a big role in the local economy, resource politics is likely to feature heavily in legislative campaigns. Conflicting claims over the control of extractive projects is a source of political tension in these regions. But conflicts are often between the central and regional government, rather that with foreign companies. Since regional autonomy and the decentralisation of natural resource governance in Indonesia, there has been an ongoing tug of war between district governments and central powers over resource rents. Thus resource regionalism, rather than resource nationalism, is probably a more potent electoral tool in Indonesia.
A more contentious argument is that resource nationalism in Indonesia is in fact driven by the rent seeking ambitions of the political elite. 11 International indices consistently rank Indonesia as one of the least attractive countries in which to do business in the mining sector due to corruption, legal uncertainty and lack of transparency. 12 Industry experts often imply that strategic ambiguity permeates the regulatory structure of Indonesia's resource sectors.  Laws are so vague that officials can interpret and apply them in order to cohere with their private interests. 13 Some of the country's most prominent businessmen are well known to have close relationships with lawmakers and government ministers, and observers believe these well-established oligarchs and their businesses stand to profit from the export ban on mineral ores.
But do vested interests drive policies like the 2009 Mining Law, or do they hijack laws that were designed with goals of redistribution? It's an important distinction. Nationalist sentiment runs deep within the psyche of this resource-rich, post-colonial country. Indonesia is not known for a vibrant or influential organised left, yet leftist ideas about social programming, state intervention and the people's economy infuse Indonesia's "political culture." 14 It has been over a decade since the International Monetary Fund and the World Bank oversaw significant liberalisation and decentralisation of Indonesia's resource sectors in the wake of the Asian Financial Crisis. Now, these legal regimes are being reviewed and renegotiated by policy makers in a more confident economic environment. There is certainly a strong ideational component to the rise of nationalism in Indonesia that deserves greater analytical attention.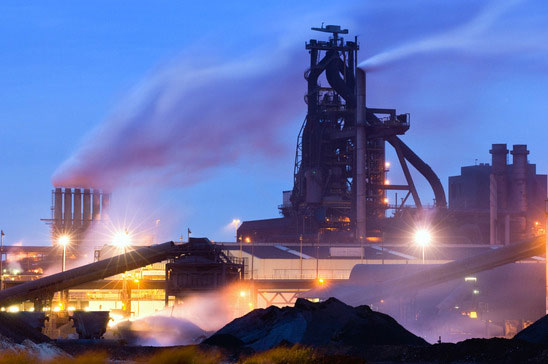 The Indonesian government's attempt, however, to review and renegotiate the country's mining regime has been incredibly fraught. Companies like Freeport and Newmont make massive contributions to the country's exports and to local economies where they operate. Their structural power and political influence is significant. Mining companies and their allies continue to lobby and campaign against regulatory change that violates their contracts and threatens their bottom-line. The government, on the other hand, has not launched a united or coherent campaign on behalf of its own laws. Long time observers of Indonesian politics have described the government's attempts to implement the 2009 Mining Law as a fiasco. In fact, the night before the mineral export ban was due to come into effect on January 12th, President Yudhoyono offered a "grand compromise" that effectively allows Freeport and Newmont to continue exporting copper. 15 Many within the industry see this outcome as the government finally making a sensible decision to save both the industry and the economy from disaster. But smaller domestic companies, the media and, arguably, the general public, see the compromise as a concession to the very companies that the law originally targeted. 16

If resource nationalism in Indonesia is driven principally by the logic of redistribution, the story of the 2009 Mining Law tells us that ideology and ideas barely survive the amorphous world of Indonesian policy making. One prominent analyst argues that contemporary Indonesia is a patronage society, and a fundamental ordering principal of the contemporary Indonesian state is the clientelistic relationship between politicians and their network of supporters. 17 Between the vested business interests and patronage relations of Indonesian legislators, and the structural power and influence of the country's massive foreign mining companies, the spirit of redistribution is difficult to locate in the current iteration of Indonesia's new mining laws. 
Eve Warburton
PhD Candidate, Department of Political and Social Change, School of International and Strategic Studies,
College of Asia and the Pacific, Australian National University
Kyoto Review of Southeast Asia (issue 15), Young Academics Voice, March 2014