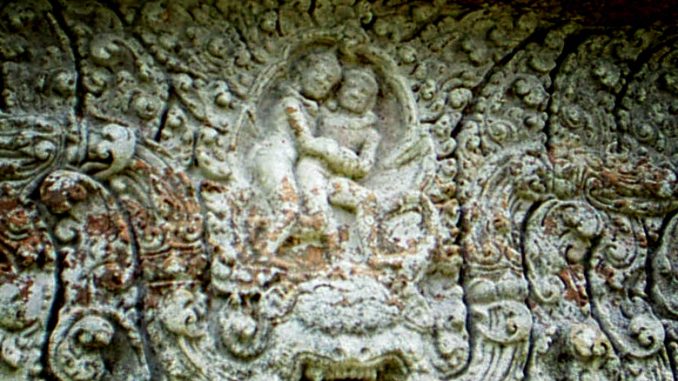 As fellow ASEAN member states, Cambodia and Thailand were the only two neighboring countries that were embroiled in military clashes over border disputes in recent times. The Preah Vihear dispute between 2008 and 2011 revived media attention and academic interests on Cambodia-Thailand relations. As of 2017, at least "four doctoral theses, two single-authored monographs, and about a dozen book chapters and articles in peer-reviewed academic journals have been written on the topic in English." 1 The border clashes also sprang to life nationalist discourses and memories of antagonism between the two countries.
Relations between Cambodia and Thailand have always been an oscillation between cooperation and conflict, depending on the different factions who held power in each respective country and their strategic interests at home and across the border. As British academic Lee Jones suggested, "[…] rather than seeing states as unitary actors responding to or securitizing threats, […] we should analyze the way in which potential security issues are viewed by different societal forces operating upon and within the state and understand security policy as the outcome of power struggles between these forces." 2 Such had been the case for Cambodia-Thailand relationship for centuries, and the interplay between factional politics and foreign policy choices remained relevant during the post-Cold War period. 3
In October 1991, after two decades of civil war, all the Cambodian factions agreed to a ceasefire and peaceful settlement of disputes by signing the Paris Peace Agreements. Eighteen foreign states (including Thailand) were also signatories to these agreements, which stipulated that a free and fair national election was to be supervised by the United Nations Transitional Authority in Cambodia (UNTAC) in mid-1993. The UNTAC was also responsible for facilitating the repatriation of some 300,000 Cambodian refugees from the Thai border. Following the signing of the Paris Peace Agreements, Cambodia-Thailand's diplomatic relations were officially re-established. Yet, while the global post-Cold War politics paved the way for improved relationships between the two nations, domestic politics of both countries were not equally conducive. Although the communist Khmer Rouge (outlawed in 1994) no longer received aid from the major global powers (especially China) that had backed them during the 1980s, they were able to sustain and launch their guerilla attacks on Cambodians throughout the 1990s from their strongholds in the western parts of Cambodia thanks to their gemstone and timber trade deals with Thai business-military groups. At the same time, however, restored diplomatic relations also ushered in much needed aid, cross-border trades, and direct investments, from Thailand into Cambodia. Under such circumstances, the Cambodian government was willing to overlook Thailand's business ties with the outlawed Khmer Rouge. It was only in late 1996 that Cambodia's Prime Minister Hun Sen's Win-Win strategy was able to take advantage of the internal divisions within the rival Khmer Rouge factions and opened the process for their subsequent reintegration into the Royal Cambodian Armed Forces.
The rise of Thaksin Shinawatra in Thai politics in the late 1990s, and Hun Sen's emergence as the dominant political figure in Cambodia after 1998, helped forge closer ties between the two countries. Thaksin's pro-business foreign policy in the region was received warmly by Hun Sen's government in Cambodia. Apart from a brief diplomatic rupture in early 2003, 4 investments and cross-border trades increased, with bilateral trade doubled from US$445 million in 2002 to US$1 billion in 2006. 5 Even after Thaksin was ousted by the coup in late 2006, relations between Thailand and Cambodia were not severely affected, given that the successive Thai governments under Somchai Wongsawat and Samak Sundaravej were mere proxies of Thaksin. In fact, even after he was ousted, Thaksin allegedly continued to have meetings with Hun Sen over the business opportunities he was eyeing for in Koh Kong province. 6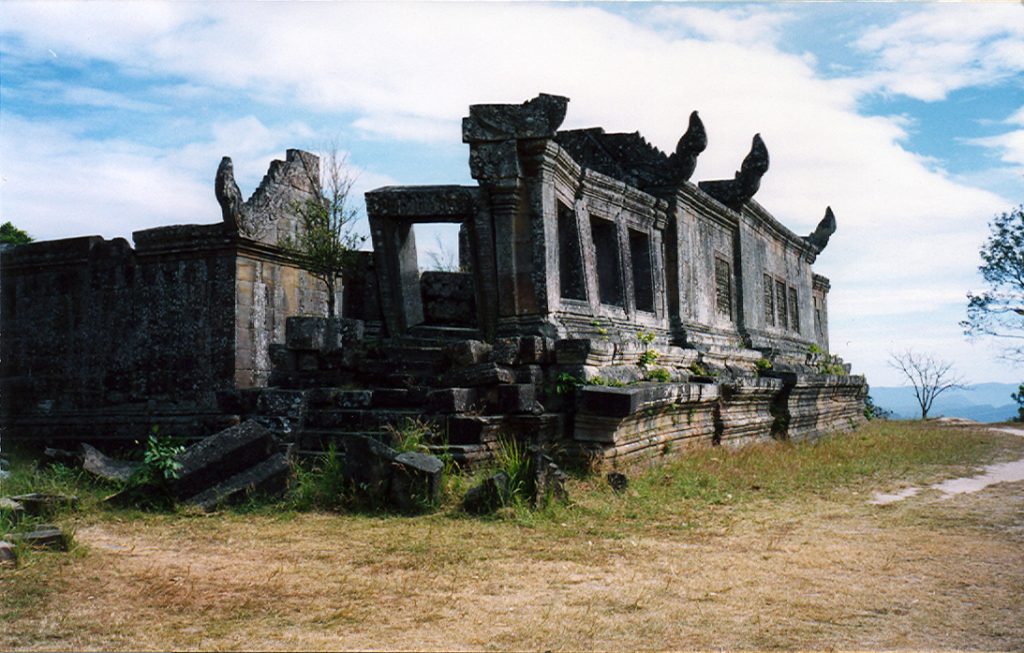 In July 2008, Cambodians celebrated the successful enlistment of the Preah Vihear temple as a World Heritage Site (UNESCO). During the application process, Cambodia's proposal was supported by the Thai government under Thai PM Samak Sundaravej, with the condition stated in the Joint Communiqué (signed on June 18, 2008) that "In the spirit of goodwill and conciliation, the Kingdom of Cambodia accepts that the Temple of Preah Vihear be nominated for inscription on the World Heritage List without at this stage a buffer zone on the northern and western areas of the Temple." But as Helaine Silverman observed, "[this] official Thai support for the Cambodian nomination was made within the context of fractious Thai internal politics," 7 which eventually led to the demise of Thaksin's control.
Tension between Cambodia and Thailand intensified after December 2008, when the leader of the Democrat Party, Abhisit Vejjajiva, became prime minister following the removal of Somchai Wongsawat (Thaksin's brother in law) by the Constitutional Court of Thailand. Once in power, the Thai government under Abhisit also took a hard line on the border issue against Cambodia. The disagreement eventually shifted from the ownership of the temple itself to the 4.6 square-kilometer "vicinity" area, as both sides claimed sovereignty over it. Adding fuel to the fire, Hun Sen appointed Thaksin, who was in exile, as an economic advisor to the Cambodian government in November 2009, in defiance of Thailand's request for Cambodia to extradite Thaksin to Thailand based on the extradition agreement signed between the two countries in 1999. In protest, Thailand recalled her ambassador from Cambodia on November 5, 2009; Cambodia followed suit the next day. On November 10, the Abhisit Vejjajiva administration approved Thailand's foreign ministry's proposal to revoke the 2001 MoU on overlapping maritime boundaries.
There were hopes of improved relations in late August 2010 when Thaksin decided to quit his post as an economic adviser to the Cambodian government, citing his personal difficulties in fulfilling his role effectively. Immediately afterward, ambassadors to both countries were reappointed. Early that month, to mark the 60th anniversary of the two countries' relationships, both sides agreed to waive visa requirements for each other's citizens. Before long, problems erupted in February 2011 (and later again in April), as deadly clashes took place along the border. Both sides accused each other of initiating the attacks. The February clashes "resulted in casualties and large displacements of villagers on both sides, as well as damage to the temple itself." 8 As Nelson Rand pointed out, "the fighting also coincided with protests in Bangkok by the ultra-nationalist 'yellow-shirt' movement, which called on the government of Abhisit Vejjajiva [their former ally] to take a tougher stance on the border dispute with Cambodia." 9
Between late 2008 and July 2011 (when the Democrat Party held power in Thailand), nationalist rhetoric intensified in both countries. Diplomatic press releases, the media, and comments expressed by users on social-networking sites reflected mutual dislike and distrust between the two nations. Statistics from the Cambodian Ministry of Tourism between 2008 and 2012 also showed that while the total international arrivals to Cambodia were on the rise, the number of arrivals from Thailand experienced a decline between 2008 and 2011. Yet, Kimly Ngoun also interestingly pointed out that the military dispute with Thailand during this period helped "spurred the acceleration of nation-building projects, infrastructure development and connectivity in Preah Vihear province," 10 and that as a result, "These spatial and socioeconomic transformations have influenced both the older and newer residents to adopt benign views of the Thai–Cambodian border conflict." 11 Relations eventually improved again after Thaksin's sister's party, Pheu Thai Party, won a landslide victory in Thailand's national election in July 2011. The electoral victory of Pheu Thai was warmly welcome by the Cambodian government. Upon becoming Prime Minister, Yingluck declared that her government's urgent task would be to restore bilateral relations with neighboring countries. Although she did not say explicitly, it was widely believed that her reference was made to Cambodia. Under Yingluck's premiership, Cambodian-Thai relations were by and large amicable – despite the mutual understanding on both sides that the November 2013 ICJ ruling over Preah Vihear would have to be left aside for the time being.
The May 2014 coup in Thailand created an immediate spillover effect to Cambodia, as hundreds of thousands of Cambodian migrant workers fled Thailand due to the Thai military government's crackdown on illegal migrant workers in the country. Paul Chambers suggested that the message of the crackdown was clear: "the Thai military could create migrant instability for Hun Sen if it wanted to." 12 Erich Molz, however, attributed the crackdown to other political calculations, whereby the crackdown "potentially weakened the rivaling po­lice force that had benefitted from the trafficking business and threatened the military's power," while at the same time, "Thai authorities could finally prove their commitment to fighting human trafficking and to promoting human rights to the international community – albeit unsuccessfully." 13 Whatever the primary intention of the Thai junta was, the crackdown and the ensuing exodus of migrant workers (both illegal and legal) reminded the leaders of both countries of their economic interdependencies. The abrupt departure of almost half a million workers from Thailand into Cambodia would create economic burdens for both countries. Both countries have since then pursued collaboration in facilitating and encouraging the legalization of Cambodian migrant workers who wished to seek jobs in Thailand.
Interdependencies of economic development and political stability, as well as the need to foster regime legitimacy and mutual recognition in both countries, have prompted Cambodia and Thailand to forge good relations with one another, despite Hun Sen's previously close ties to Thaksin. Marking the 65th anniversary of diplomatic relations between the two kingdoms, Hun Sen paid an official visit to Bangkok in December 2015, which was seen by many to be "a milestone in enhancing previously frayed diplomatic relations with Cambodia's largest neighbor and will also pay off economically." 14 Despite the recent speculations that Yingluck may have made her escape via Cambodia, relations between the two countries remained unaffected. But in the same way that Thaksin and the Red Shirts may be buying their time for a political comeback, Cambodia-Thailand relations could be entrapped in yet another cycle of factional politics should Thai domestic politics become inflamed again the future.
Deth Sok Udom
Senior Research Fellow
Cambodian Institute for Cooperation and Peace
A longer version of this article will appear as a book chapter in an edited volume titled Cambodia's Foreign Policy in Regional and Global Contexts (eds.), Phnom Penh: KAS, 2017.