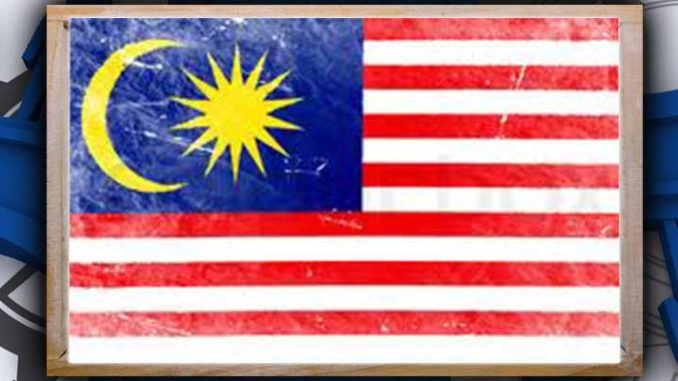 I
t has been said that a country's foreign policy is an extension of its domestic policy. This is indeed relevant to our understanding of Malaysia's relations with the Organization of Islamic Conference (OIC) and its members. Malaysia's external relations with the Muslim world began when its former first prime minister, Tunku Abdul Rahman, became the first secretary-general of the OIC in 1971. The succeeding governments of Tun Abdul Razak and Tun Hussein Onn reaped advantage from this leadership role. Many programs initiated by the Secretariat for the development of the Muslim 
ummah
 in the 1970s, such as the building of religious schools and mosques, were funded by oil-producing Arab states and benefited Malaysia. Nevertheless, Malaysia's top foreign policy priorities through much of the 1970s were relations with its immediate neighbors, mainly through the Association of Southeast Asian Nations (ASEAN), and bilateral ties with regional powers like Japan and China.
When Mahathir Mohamad became prime minister in 1981, he somewhat elevated the attention paid the OIC in the nation's foreign policy. His orientation is best understood within the context of the country's domestic politics, especially the growing Islamic consciousness of the Malay-Muslim community from the late 1970s, which prompted Mahathir to adopt political strategies to gain legitimacy through Islam (Nair 1997; Mohd. Yusof Ahmad 1990; Zainah 1987).
The Islamic character of the Mahathir administration became even more pronounced following the victory of the Pan Islamic Party of Malaysia (PAS) in wresting control of the state of Kelantan from UMNO in the 1990 General Election. The intense rivalry between UMNO and PAS for the support of the Malay-Muslim electorates throughout the 1990s significantly shaped Malaysia's domestic politics and society (See Maznah 2003: 66-86). It has been especially noticable in the growing "Islamization" of Malaysia's bureaucracy and public sphere.
The dilemma for the Mahathir leadership was to ensure that its Islamization policies, which were meant to win the "hearts and minds" of the Malay-Muslim community, would not alienate the non-Malay electorates. This helps explain why, after almost twenty years of the New Economic Policy (NEP), the government liberalized the country's economy by awarding more business contracts to non-Malay businessmen and their foreign partners and by relaxing regulations, such as the Industrial Coordination Act (ICA), which were seen as impeding the full participation of the non-Malay business community.
Mahathir was said to be particularly disappointed with the dismal performance of the Malays in business despite the implementation of positive discrimination policies under the NEP (Khadijah Md. Khalid 1999). Neither had Mahathir's desire to link Malay capital with Japanese capital materialized despite the pro-Japan policies of the 1980s and 1990s. In short, the decision to link the country's economy with that of other Islamic societies should be seen within the larger context of the continuous, pragmatic effort of the Mahathir regime to seek new partners for the country's business community (Khadijah Md. Khalid 1999).  In the 1990s, this would include joint economic partnerships and cooperation in trade and investment between the Malaysian business community and countries such as the United Arab Emirates (UAE) and Saudi Arabia, which were not regarded as important trading partners before the 1990s. Quite a number of Malaysian firms (mainly in the construction industry) also invested in South Africa, Sudan, and Algeria.
In many speeches at home and abroad, Malaysian political leaders have also highlighted the weaknesses and problems of many Islamic countries. Too much emphasis on Islamic education and a preoccupation with the afterlife at the expense of modern, secular education has been identified as a major obstacle to their transformation. As long as Muslims remain economically backward, the dominant West will continue to sideline their views. Malaysian leaders urge Muslims to empower themselves with scientific knowledge in order to build an economically strong and resilient global community. The need for a united, strong, and effective OIC has become essential in the increasingly globalized economy dominated by non-Islamic powers. Malaysia has therefore been active in promoting economic cooperation amongst OIC members to create a viable force to counter the political and economic dominance of the United States (Mahathir 2003a).
Through the personal efforts of Mahathir and his former deputy, Anwar Ibrahim, Malaysia established new ties with many Islamic countries, both at the bilateral and multilateral levels. On the international front, the UMNO-dominated state successfully promoted the image of Malaysia as an economically vibrant and progressive Islamic society to be emulated by other Muslim countries. This positive image paved the way for closer economic collaboration between Malaysia and the Islamic countries in the period since "September 11." Malaysia has reaped the benefits of its continuous efforts to establish these relations for more than a decade.
Malaysia is optimistic that Muslim societies, particularly those from the Arab world with their capital reserves and large markets, have the potential to achieve tremendous progress in the areas of business and investment. It is against this backdrop that Malaysia has enthusiastically pushed the agenda for the promotion of trade, investment, tourism, and education.
Trade
As a major trading nation – number seventeen in exports per GDP and number eighteen in imports (CIA 2003) – Malaysia is conscious of the important role trade plays in the country's economy and overall development. The expansion of trade is vital in order to remain competitive in the global economy, so the country must continuously seek new markets for its products.
The volume of trade between Malaysia and Muslim countries, particularly the rich Arab states, is still small, and the full potential of their large markets has yet to be fully tapped. So while Malaysian leaders urge the OIC to promote more trade amongst its member states (Mahathir 2003b; Kazi Mahmood 2003b), the government makes its own efforts to promote trade with certain individual OIC members.
As a result, commercial ties between Malaysia and several Muslim countries have expanded in recent years. Trade between Malaysia and Turkey has been growing since 1999, reaching the RM 1 billion mark in 2002 (Kazi Mahmood 2003a). Malaysia's major exports to Turkey include textile yarn and fabric, palm oil, electrical and electronics, natural rubber and rubber products, and iron and steel pipes. Malaysia buys iron, steel and ingots, tobacco, food products, electrical power machinery and parts, textile fabrics, and floor covering from Turkey.
Trade relations have also expanded with Lebanon, increasing by more than 30 percent from US$ 20.1 million (RM 76.50 million) in 2000 to $US 31.1 million (RM 118.20 million) in 2001. Trade between the two countries consists mainly of foodstuffs, tobacco, textiles, chemicals, and jewelry.
Table 1. Malaysia's Trade with Selected OIC Countries (2000-2001)

Country

2001 
(RM Million)

2000
(RM Million)

Exports

Imports

Total
Trade

Trade
Balance

% of
Total Trade

Exports

Imports

Total
Trade

Trade
Balance

% of
Total Trade

1

United Arab Emirates

3,167.20

623.00

3,790.20

2,544.20

45.99

3,264.70

1,144.50

4,409.20

2,120.20

34.57

2

Saudi Arabia

1,296.70

2,418.70

3,715.40

– 1,122.00

18.83

1,227.20

2,406.40

3,633.60

– 1,179.20

28.49

3

Oman

367.60

1,363.80

1,731.40

– 996.20

5.34

168.50

1,415.50

1,584.00

– 1,247.00

12.42

4

Iran

677.70

566.70

1,244.40

111.00

9.84

493.50

396.20

889.70

97.30

6.98

5

Kuwait

240.50

253.40

493.90

– 12.90

3.49

261.20

238.60

499.80

22.60

3.92

6

Jordan

252.50

95.10

347.60

157.40

3.67

244.40

114.00

358.40

130.40

2.81

7

Bahrain

103.10

211.90

315.00

– 108.80

1.50

261.50

67.60

329.10

193.90

2.58

8

Syria

192.50

3.30

195.80

189.20

2.80

113.10

202.40

315.50

– 89.30

2.47

9

Yemen

193.10

1,122.00

1,315.10

– 928.90

2.80

245.70

11.10

256.80

234.60

2.01

10

Qatar

112.00

181.00

293.00

– 69.00

1.63

76.70

173.90

250.60

– 97.20

1.96

11

Iraq

125.50

0.30

125.80

125.20

1.82

88.70

6.20

94.90

82.50

0.74

12

Lebanon

116.90

1.30

118.20

115.60

.70

76.50

0.00

76.50

76.50

0.60

Source: Ministry of Trade and Industry (MITI), Malaysia.
  Investment
Another pragmatic consideration of Malaysia's external relations with the Muslim world can be seen in the area of foreign direct investment (FDI). FDI has played an instrumental role in the country's economic development since the early 1970s, and Malaysia's political and business elites have been active in seeking new investments. Close co-operation between government and the private sector, as outlined in the "Malaysia Inc." policy launched in 1983, has continued to be a major feature of the Malaysian development model.
The need to attract new sources of FDI has become even more pertinent as Malaysia experiences a significant drop in investment from its traditional sources of FDI, particularly Japan. The decline in Japanese investment in Malaysia had already begun several years before the tumultuous 1997-98 financial and economic crises. As shown in Table 2, Japanese investment grew quite significantly in Malaysia and the other four members of ASEAN between 1987 and the early part of the 1990s. The slowing down of the Japanese economy since the early 1990s, followed by the financial and economic crises of the 1997-98 and the growing attractiveness of the Chinese economy, have contributed to the significant decline of Japanese investment since then.
Table 2. Japanese Investment in the Original-5 ASEAN, 1975-95 (US$ million )
Year

Malaysia

Singapore

Thailand

Indonesia

Philippines

1975

52

55

14

585

149

1976

52

27

19

931

104

1977

69

66

49

425

27

1978

48

174

32

610

53

1979

33

255

55

150

102

1980

146

140

33

529

78

1981

31

266

31

2434

72

1982

83

180

94

410

34

1983

140

322

72

374

65

1984

142

225

119

374

46

1985

79

339

48

408

61

1986

168

302

124

250

21

1987

163

494

250

545

72

1988

387

747

859

586

134

1989

673

1902

1276

631

202

1990

725

840

1154

1105

258

1991

880

613

807

1193

203

1992

704

670

657

1676

160

1993

800

644

578

813

207

1994

742

1054

719

1759

668

1995

510

1051

1089

423

636

Source: Ministry of Finance, Japan.
 On the other hand, the role of the Islamic Development Bank (IDB) – established to promote socio-economic development in Muslim countries – has become more visible. Funding for the IDB projects and programs comes primarily from members of the OIC. To help facilitate and expedite the investment activities of the IDB, a Trust Fund (called the Fund) was officially launched in January 1990. The Fund is managed by the IDB in accordance with the Islamic concept of Mudarabah. Since its inception, the Fund has been involved in a wide range of projects and economic sectors in many member and non-member countries. For example, the IDB has invested in the construction of power plants Turkey and Pakistan and steel plants in Egypt (IDB 2003 and other Annual Reports).
In the case of Malaysia, the IDB helped to finance the construction of University of Malaysia, Sabah (UMS) under the installment sale scheme. The total cost of the UMS project was US$ 44.11 million, of which the IDB had contributed about US$ 20.16 million. The IDB has also helped to co-finance the construction of Ajman University in UAE (IDB Annual Reports). In fact, the empowerment of the Muslim ummah through the dissemination of knowledge, research, and education has been one of the top priorities of the IDB.
According to Mr. Ahmed Hariri, Regional Director of IDB based in Kuala Lumpur, through 2002, the bank approved 106 projects in Malaysia with a total value of US$ 512 million. In 2003, IDB approved three new projects in Malaysia with a total value of US$ 96.8 million (Hariri 2003). The most recent projects involved plans to upgrade and equip intensive care units of selected public hospitals (under the Ministry of Health) in various parts of the country, to purchase specialized fire fighting and rescue vehicles in support of the government's effort to enhance the capabilities of the fire rescue department, and to help finance modern teaching and research equipment for University of Technology, Malaysia (UTM) in Johore (IDB 2003).
The Malaysian government has also called for local firms to invest directly in Muslim countries. For example, Malaysia's oil company Petronas has ventured into partnerships with the major oil producing states of Sudan and Algeria. Petronas was involved in the Muglad Basin Oil development project in Sudan, worth US$ 1.2 billion, which was completed in July 1999. Under the South-South Cooperation, Petronas also embarked on an oil and gas exploration project in Sudan in July 2001 (http://www.petronas.com) and in the newly independent Muslim states of Central Asia. Since 1998, Malaysia has become Sudan's biggest foreign investor after China.
Malaysia's active foreign policy under Mahathir is clearly illustrated by the country's involvement in the United Nations, the OIC, the Non-Aligned Movement (NAM) and the South-South Cooperation (see Mohd Yusof Ahmad 1990; Camroux 1994; Saravanamuttu 1996). In accordance with this active international profile, Malaysia's trade with members of the South-South Cooperation has also grown – by 28 percent from 1999 to 2000 (http://www.miti.gov.my).
Tourism
Malaysia's tourist industry has been badly affected by the events of 9/11 and the so-called rise of Islamic militancy in recent years. Travel advice given by western governments to their citizens, particularly the U.S. and the U.K., has played a role in this. The significant drop in tourist arrivals from the U.S, Europe, and Japan was compounded by the outbreak of SARs in the first half of 2003. Therefore, another underlying objective of Malaysia's establishment of closer ties with the Muslim world is to help revive the country's tourism.
The government has been quick to capitalize on the purchasing power of tourists from the Middle East – especially from the rich Gulf States – who, prior to the events of 9/11, had spent their holidays in expensive European cities and in the United States. Kuala Lumpur hosted the intra-OIC summit on tourism in November 2001 in an effort to promote tourism within the OIC. Malaysia's Ministry of Tourism has also directly promoted Malaysia as a tourist destination in OIC member states, activities that have been quite successful, as indicated in recent statistics (see Table 3). The 15 percent increase in the number of visitors from the Middle East between 2001 (114,776) and 2002 (131,779) shows that Malaysia has become a favorite holiday destination for many tourists from that part of the world.
Table 3. Tourist Arrivals in Malaysia from Selected Markets (1999-2002)

Country

1998

1999

2000

2001

2002

Saudi

Arabia

N/A

11,564

27,808

39,957

45,007

UAE

N/A

2,909

2,391

13,762

14,124

Kuwait

N/A

N/A

0

7,458

10,470

Lebanon

N/A

N/A

0

4,413

5,336

Syria

N/A

N/A

0

18,205

21,109

Oman

N/A

N/A

0

7,284

8,432

United

States

N/A

83,260

184,100

145,827

127,920

United

Kingdom

N/A

136,398

237,757

262,423

239,294

Japan

N/A

286,940

455,981

397,639

354,563

Source: Immigration Department of Malaysia.
Research and Education
 The Malaysian government has consistently emphasized the importance of empowering Muslims with "worldly" knowledge and skills, particularly in the areas of science, mathematics, and information communication technology. The need for Muslims to acquire scientific knowledge and expertise has been reiterated time and again by leaders like Mahathir in their speeches at home and abroad, particularly in the context of globalization and the dominance of the West (Mahathir 2003c).
At the same time, Malaysia has been working hard for several years to establish itself as a regional education hub. The government has continuously propagated the merits and strengths of a Malaysian tertiary education, which is offered by a growing number of private colleges and universities. Some of these institutions have collaborated with universities in the U.S., Britain, and Australia. In addition, Curtin University, Monash University, and University of Nottingham have established branch campuses in Malaysia. Private tertiary education has become quite a big industry in Malaysia in recent years.
Before the events of 9/11, foreign students studying in Malaysia came primarily from the People's Republic of China (PRC), Indonesia, and Brunei. Now the Malaysian government sees students from the wider Islamic world as a potential growth market for the private education sector. This ambition received a boost when the United States imposed strict visa regulations on foreign students, a move that has prompted quite a few from both Arab and non-Arab Islamic countries to pursue their education in Malaysia.
Table 4 shows the significant rise in Muslim students studying in Malaysian private colleges. The most visible increase can be seen in the number coming from Bangladesh (from 353 in 2001 to 2182 in 2003), Indonesia (5336 in 2001 to 7744 in 2003), Maldives (295 in 2001 to 602 in 2003), Pakistan (501 in 2001 to 1290 in 2003), Yemen (121 in 2001 to 800 in 2003), and Sudan (237 in 2001 to 536 in 2003). The number of students from these selected Islamic countries studying in Malaysia increased between 50 and 400 percent within a two-year period.
In a recent meeting with a group of students from the Middle East, this writer was informed that many of them chose to further their studies in the fields of Engineering, Computer Science and Information Technology (IT) in Malaysian private universities and colleges. 1 Since the medium of instruction in these private institutions is English, students have to first enroll in the English language program. Many of the foreign students who are now attending English-language proficiency courses available in Malaysia come mainly from China and the Middle East. 
Table 4. Enrolment of Foreign Students in Malaysia's Private Institutions
of Higher Learning (selected countries, 1999-2003) 
No.

Country

1999

2000

2001

2002

2003

1.

Afghanistan

4

9

21

62

64

2.

Bangladesh

141

201

353

888

2182

3.

Egypt

9

4

14

27

55

4.

Indonesia

7115

6741

5336

7503

7744

5.

Iran

46

84

145

278

406

6.

Iraq

22

26

126

202

212

7.

Jordan

4

8

97

156

163

8.

Libyan Arab Jamahiriya

40

39

281

402

460

9.

Lebanon

1

4

4

9

8

10.

Maldives

273

409

295

614

602

11.

Oman

65

176

89

415

455

12.

Pakistan

191

334

501

722

1290

13.

Palestine

2

0

8

38

58

14.

Saudi Arabia

12

22

15

120

148

15.

Somalia

24

60

68

155

212

16.

Sudan

32

54

237

439

536

17.

Turkey

0

8

14

66

77

18.

United Arab Emirates

0

0

5

7

6

19.

Yemen

38

95

121

538

800

Source: Department of Private Education, Ministry of Education, Malaysia.
Future Relations of Malaysia with the Muslim World
Over the years, Malaysia's national interests have been well served by active bilateral and multilateral ties with both developed and developing countries at the regional and international levels; there is no reason for the government of Abdullah Ahmad Badawi to change that pattern. While it would be difficult for Abdullah to maintain Mahathir's fast pace in foreign relations, he is expected to rely more on the professional experience and expertise of his foreign minister and career diplomats. One advantage Abdullah has is his experience as a senior bureaucrat and his stint as foreign minister in the 1990s. There is no doubt that his sound Islamic credentials will also help his standing as a leader of a large Islamic organization. In short, pragmatism will continue to dominate the thinking of the Malaysian government in matters pertaining to Malaysia's interests abroad. The country's ties with the Muslim world, via the OIC, will continue to grow and its international profile will be further enhanced by active participation in the OIC.
Khadijah Md. Khalid
Khadijah Md. Khalid teaches in the Department of Administrative Studies & Politics, Faculty of Economics & Administration, University of Malaya, Kuala Lumpur.
 Kyoto Review of Southeast Asia. Issue 5 (March 2004). Islam in Southeast Asia
References
 Camroux, David. 1994. "Looking East… and Inwards: Internal Factors in Malaysian Foreign Relations during the Mahathir Era, 1981-1994." Australia Paper No. 2, Faculty of Asian and International Studies. Australia: Centre for the Study of Australia-Asia Relations, Griffith University (October).
CIA World Factbook, December 2003. http://www.cia.gov/cia/publications
Hariri, Ahmed. 2003. "The Role of IDB in Asia." Media briefing by Regional Director of Islamic Development Bank (IDB), October 16, 2003.http://www.isdb.org/english_docs
Hourani, Elie. 2002. "Hariri Secures 'Open Skies' Deal with Malaysia."Lebanon Wire, May 9, 2002. http://www.lebanonwire.com
IDB Annual Report 2003. http://www.isdb.org/annual.htm
Kazi Mahmood. 2003a. "Turkish Premier Visit to Malaysia A Success." Islam Online, 15 June 2003. http://www.islamonline.net/English/News
Kazi Mahmood. 2003b. "Mahathir Encourages Trade with Islamic Countries." Islam Online, 12 August 2003. http://www.islamonline.net/English/News
Khadijah Md. Khalid. 1999. Malaysia-Japan Relations: Explaining the Root Causes of the Pro-Japan Orientation of Malaysia in the post-1981 Period. Unpublished Ph.D thesis. London: School of Oriental and African Studies, University of London.
Loh, Francis. 2003. "Towards a New Politics of Fragmentation and Contestation." In Francis Loh and Johan Saravanamuttu (eds.) New Politics in Malaysia. Singapore: Institute of Southeast Asian Studies (ISEAs).
_____ and Johan Saravanamuttu. eds. 2003. New Politics in Malaysia. Singapore: Institute of Southeast Asian Studies (ISEAs).
Mahathir Mohamad. 2003a. Speech at OIC Meeting, Kuala Lumpur, Malaysia, October 2003. http://www.bernama.com/oicsummit/speechr.list
Mahathir Mohamad. 2003b. Speech at OIC Business Forum, Putrajaya, Malaysia, 13 October 2003. http://www.bernama.com/oicsummit/speechr.list
Mahathir Mohamad. 2003c. Speech at opening ceremony of World Conference of Islamic Scholars, Putrajaya, Malaysia, October 9, 2003.http://www.muslimnews.co.uk/news
Maznah Mohamad. 2003. "The Contest of Malay Votes in 1999: UMNO's Most Historic Challenge?" In New Politics in Malaysia, ed. Francis Loh and Johan Saravanamuttu. Singapore: Institute of Southeast Asian Studies.
Mohd. Yusof Ahmad. 1990. "Continuity and Change in Malaysia's Foreign Policy, 1981-1986." Ph.D dissertation. Massachusetts: Tufts University.
Nair, Shanti. 1997. Islam in Malaysia's Foreign Policy. London and New York: Routledge.
Ng Tien Eng. 2003. "The Contest for the Chinese Votes: Politics of Negotiation or Politics of Pressure?" In New Politics in Malaysia, ed. Francis Loh and Johan Saravanamuttu. Singapore: Institute of Southeast Asian Studies.
Saravanamuttu, Johan. 1996. "Malaysian Foreign Policy in the Mahathir Period, 1981-1995: An Iconoclast Come to Rule." Asian Journal of Political Science. Vol. 4, No. 1 (June).
_____. 2003. "The Eve of the 1999 General Election: From the NEP to Reformasi." In New Politics in Malaysia, ed. Francis Loh and Johan Saravanamuttu. Singapore: Institute of Southeast Asian Studies.
Zainah Anwar. 1987. Islamic Revivalism in Malaysia. Petaling Jaya, Selangor: Pelanduk Publications.
Notes:
Personal communication with a group of students from Saudi Arabia and United Arab Emirates, studying in different private colleges in Malaysia, March 9, 2004, Petaling Jaya, Selangor ↩