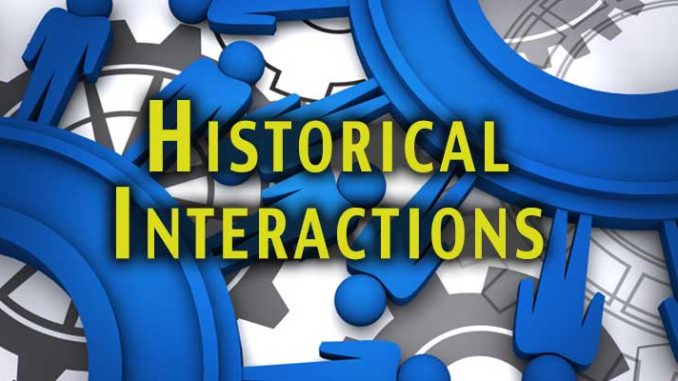 Historical Interactions among Thai, Malays, Chinese, and Others
A workshop organized by:
Asia Research Institute, National University of Singapore
Regional Studies Program, Institute of Liberal Arts, Walailak University
Institute of Asian Studies, Chulalongkorn University
Held at Walailak University, Nakhon Sri Thammarat, 5-7 February 2004
 A recent workshop at Walailak University in Nakhon Sri Thammarat, Thailand, opened by asking: "Why Malay Peninsula?" This long finger of land pointing toward Java has in fact been home to and the site of interaction between Malays, Thais, Chinese, Burmese, Khmers, and others since before these ethnic appellations settled into their modern identities. As this was happening, during the nineteenth and twentieth centuries, the narrow middle of the peninsula became the site of borders – between British colonialism and Siamese monarchy, Malaysian and Thai nation-states, Islam and Buddhism, island and mainland Southeast Asia.
Preoccupation with state-building centers, general neglect of peripheries, and separatist and communist insurgencies in southern Thailand had long made this area less studied than sites of normative national majority and minority cultures. But recent years have seen a surge of interest in such peripheries and borderlands, along with growing realization that peripheries are historically made and unmade. Within today's national transportation grids, Nakhon Sri Thammarat is indeed a periphery. The Asian Research Institute (ARI) of the National University of Singapore – which conceived and largely funded the event – deserves credit for overcoming logistical difficulties and the allure of Bangkok to bring it to the heart of the peninsula.
The workshop brought together scholars (some of whom have long worked and/or lived in this area) to discuss the varieties of interaction contained in the peninsula's plurality. Sessions looked at historical sources and historiography, linguistic interactions, culture and politics, religion and identity, and family and ethnic politics. (For the perspective of a scholar who has devoted his career to Southern Thai studies, please see the following Feature by Professor Suthiwong Phongpaibul, delivered as a keynote address.)
Among the noteworthy papers was Chuleeporn Virunha's (Silapakorn University) examination of local identity vis-à-vis contending power centers through the comparison of historical literature and Mohamed Yusoff Ismail's (Universiti Kebangsaan Malaysia) exploration of how Theravada Buddhism has flourished in Muslim-majority Kelantan. These papers and others highlight both symbolic and practical ways local people have managed, integrated, and utilized difference in political and private life, as well as how states have used the same elements to assimilationist ends. These are lessons extremely relevant to the problems and preconceptions facing the region today.
Walailak University, which hosted the workshop, is a fully autonomous state university founded in 1992. The Regional Studies Program gives particular emphasis to Malaysia and Indonesia, due both to its location and the relative neglect of these two countries in most Thai universities. The bachelor's program in regional studies aims to produce graduates who can speak and read at least one other Asian language (as well as English), who understand the issues facing the region, and who have a deep appreciation of indigenous cultural perspectives. Following in the footsteps of SEASREP, Walailak is beginning student exchanges at the undergraduate level with Universiti Sains Malaysia. It has also begun a Master's Program, with similar emphasis on language training and experience in the country of study. For more information on Walailak's Regional Studies Program and its Visiting Researchers Program, email jpatrick@wu.ac.th or pdavisak@wu.ac.th.
Kyoto Review of Southeast Asia. Issue 5 (March 2004). Islam in Southeast Asia