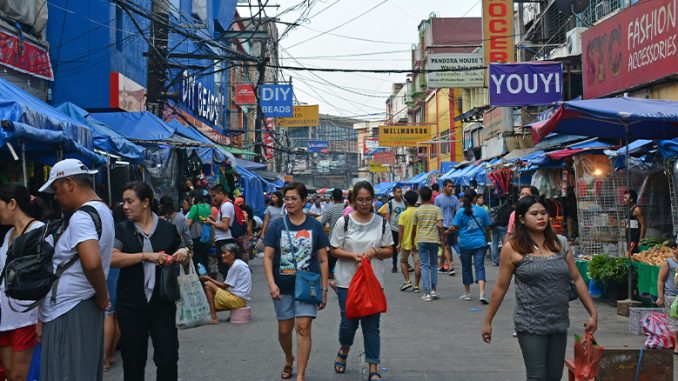 Filipinos are considered as one of the most ardent consumers of online content in the world. According to the 2022 report of We are Social, the country has the highest daily average of time spent online in the world (10.5 hours). The same organization also reported that 82.4% of all Filipinos are active on social media platforms. 1 As expected, these numbers are concentrated among its more than 20 million youth aged 15-24 years old. One study noted that 94% of Filipino youth use the internet or own a smartphone. 2
It is not surprising that the Philippines is a clear example where there is a clear relationship between the usage of information and communication technology and citizen political engagement. At the very least, Filipinos political participation via elections is quite high with an average voting turnout of 80 percent in the past few decades. 3 This interface is now clearly seen in the ways in which social media is currently used as not only a means for connectivity but a potent tool for political partisanship under conditions of pernicious polarization. 4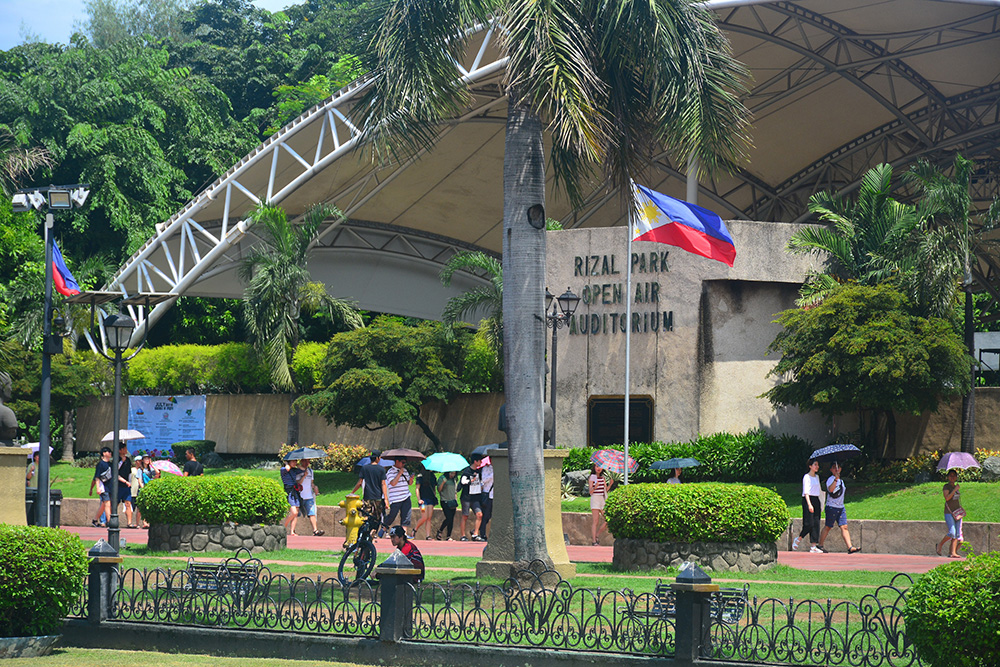 The 2016 presidential contest was already widely considered as the first mainstream "social media election" in the Philippines. In that election, Rodrigo Duterte swept into office with the help of what appeared to be an "army" of dedicated social media followers. Social media has provided the perfect environment to achieve disinformation at a scale that is hard to regulate on the part of the target audience given its ability to evolve quickly, bypass outdated regulatory frameworks, and escape security mechanisms. 5
The Philippines became a potent site of deploying fake news for electoral purposes. Given its degree of internet penetration, the Filipinos' good handle of the English language, and its highly polarizing politics, a high-ranking executive of a social media platform dubbed the country as "patient zero when it comes to the weaponization of digital platforms during the elections". 6
What was the role of social media in the engagement of the Filipino youth in the 2022 Philippine elections and possibly the electoral victory of Ferdinand "Bongbong" Marcos Jr.? This piece argues that social media played two important political roles. On the one hand, it mobilized young Filipino voters online as social media were sources of (dis)information about the election campaign. Social media bridged the online and offline modes of political engagement and participation leading to the ballot box. On the other hand, the disinformation narratives that surfaced during the 2022 electoral campaign polarized the young electorate into two bitterly hostile camps that revolved around the presidential candidacy of Ferdinand Marcos, Jr., son, and namesake of the country's late dictator. The interrelated narratives of authoritarian nostalgia and democratic disillusionment became resonant to digitally wired Filipinos were potent influences of support for Marcos Jr., but they also undermined the other candidates.
Garnering 59% of the electoral vote or more than 31 million votes for Marcos Jr. point to the tremendous power of social media in influencing the 2022 elections and possibly future electoral campaigns. The mobilizational and polarizing impact of social media, mainly by providing a platform to scale-up, micro-target, and disseminate disinformation, have far-reaching repercussions on the state and health of Philippine democracy.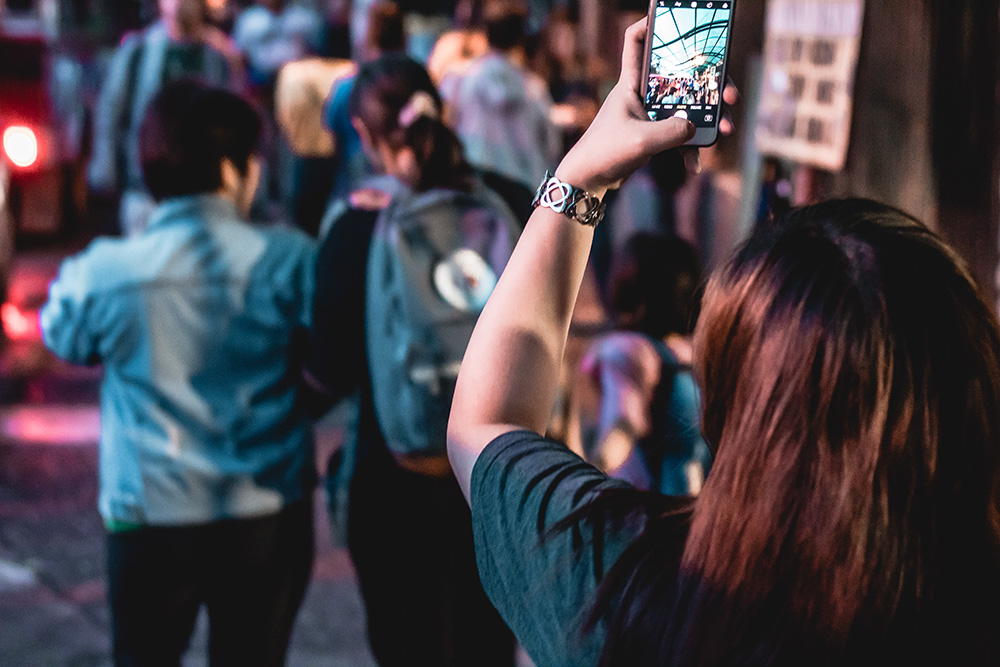 A Mobilized Young Netizenry
The context of the 2022 national election campaign was a more embedded social media ecosystem that was still without a policy regulation regime. Filipinos are now more than ever connected with social media applications (or apps), spend more time with them than before, and use them to get political information and possibly cues for their voting choices. 7 According to the 2021 Young Adult Fertility and Sexuality Survey, 93% of young Filipinos own a smartphone and almost 9 out of 10 respondents have access to the internet. This stellar number is 30% higher compared to ten years ago. 8
The Philippines is also one of the top countries where "netizens" spend a huge proportion of their online time on social media. In 2021, Filipinos spent an average of 38.7% of their time online on social media platforms, a little above the 36.1% global average. 9 Facebook was the predominant social media app in the country before YouTube displaced it in 2021 according to that year's We Are Social Report (see Table 1).
Table 1. Most Used Social Media Platforms in the Philippines in 2021
| Social Media Platform | Percentage |
| --- | --- |
| YouTube | 97.2 |
| Facebook | 96.8 |
| Facebook Messenger | 92.1 |
| Instagram | 73.4 |
| Twitter ("X") | 62.7 |
| TikTok | 48.8 |
| Pinterest | 39.1 |
| Viper | 36.9 |
| | |
Data: Simon Kemp, "Digital 2021: The Philippines," 11 February 2021, https://datareportal.com/reports/digital-2021-philippines
.
Preliminary research suggested that the social media landscape for the 2022 elections became more diverse with relatively newcomer apps to the electoral campaign arena such as Tiktok, YouTube, and even messenger apps as Viber and Facebook Messenger. 10 Tiktok and YouTube have attracted younger Filipinos more than any other age group.
The other palpable trend across social media platforms during this electoral campaign was the extraordinary power of social media "influencers". 11 The Philippines is also the top country where respondents admit that they follow social media "influencers" in 2022. While the global average is a mere 22.6%, 51.4% of Filipino internet users rely on influencers as a major source of information, even on politics and the elections.
Table 2. Types of Political Participation and Voting Preference
(Survey question: Here are some of the things that people do during elections to support their candidates of choice. Which of the following have you done in this lection period? Choose as many as you can.)

Voting Preference

Type of Participation
Marcos, Ferdinand Jr.
Others
Watched interviews/debates of candidates
33%
31%
House to House campaigns
6%
4%
Volunteer in campaign
8%
6%
Attend a rally
19%
13%
Talk to people to vote for your candidate/s of choice
18%
14%
Wore/used candidates' clothing merchandise
13%
11%
Put up posters
13%
13%
Leafleting
2%
2%
Monetary donation
1%
0%
Volunteer in campaign
8%
6%
None
31%
41%
Other
2%
1%
As seen in Table 2, during this presidential campaign, one notable difference in offline behavior is that Marcos Jr. supporters are more likely than other voters to attend political rallies and talk to people of their candidate of choice, although the margins of difference are not extraordinarily large. The survey also found that Marcos Jr. supporters are more engaged, with only 31% reporting not showing support for their candidate across the various types of participation indicated, as compared to 41% by non-Marcos Jr. voters. Similar levels of participation were reported with respect to watching debates and putting up posters.
Overall, these results suggest that only a minority (less than 10%) of Filipinos voters expend significant time and effort for more demanding forms of participation, such as volunteering in a campaign, distributing leaflets, donating money, or doing house to house advocacy campaigns. However, these activities were conducted by many members of the Filipino youth who were energized by the grassroots campaign of the opposition candidate Leni Robredo. 12

Polarizing Disinformation: The Bad, the Bizarre, and the Ugly
Social media became a theater where disinformation narratives prevailed over legitimate and reliable information in an unprecedented scale and reach. The rampant and widespread diffusion of disinformation generated a polarizing electoral atmosphere between the Marcos Jr campaign and the other candidates, particularly, the Robredo campaign.
One narrative that has become prevalent in the lead-up to the 2022 elections has been nostalgia for the "golden age" of strongman rule under Ferdinand Marcos Sr. Tsek.ph, a consortium between academe, media, and civil society, found that there has been an extensive series of posts that sought to rehabilitate the Marcos family's image through a denial of documented historical issues such as cronyism and human rights violations, as well as the exaggeration of Marcos Sr.'s achievements as president. 13 TikTok, a platform of short videos which has been identified as an emerging platform for disinformation, has also been seeded with authoritarian nostalgia content where the top reported disinformation category was that the Philippines was the "richest country in Asia" during the presidency of Marcos Sr. 14
The campaign slogan of Marcos Jr., "Babangon Muli" (To Rise Again), discursively drew contrasts between the martial law regime of his father and the purported decay of "post-EDSA" presidencies since 1986, named after the location of massive demonstrations that ended the Marcos dictatorship. The most common narrative on this topic focuses on the "failures" of the post-1986 liberal order under the "Yellows" (color of the Aquino family who toppled Marcos), including the sluggish pace of public works and the attempt to associate liberalism with weakness and indecisiveness. 15
During the 2022 elections these key talking points have not only been disseminated using fake news, but through legitimate political commentary from micro-influencers on Youtube and Tiktok. Some lifestyle channels for example have made key opposition celebrity supporters as frequent subjects of discussion and ridicule, with no clear disclosure if such channels are being funded by politicians.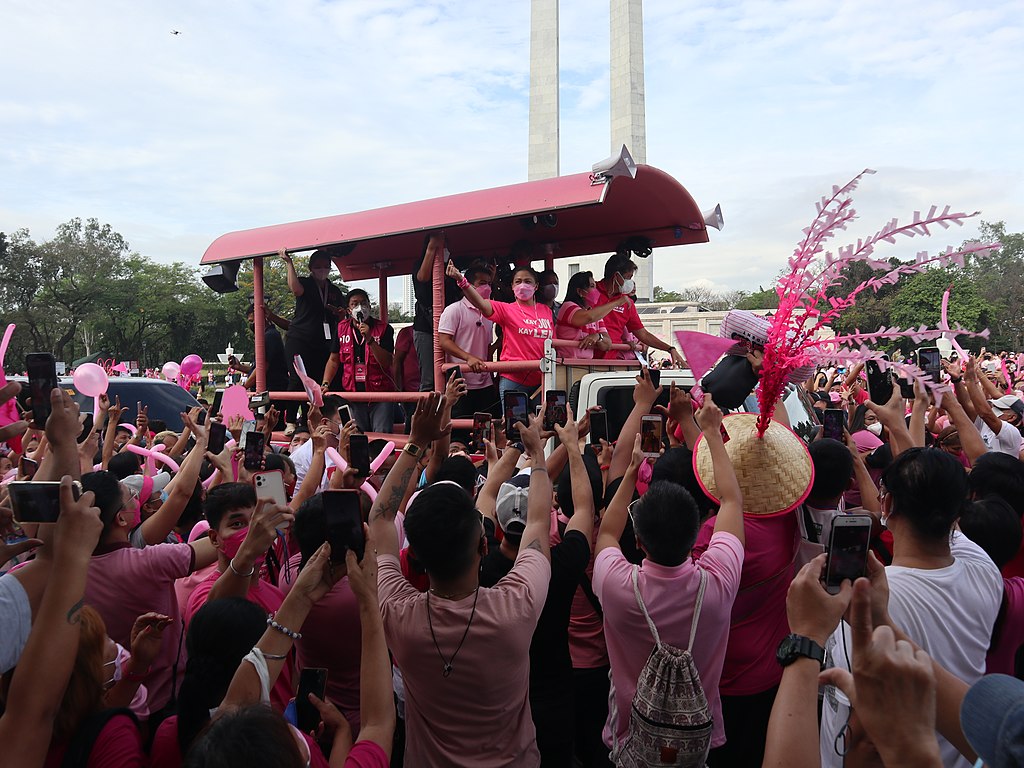 Conclusion
The May 2022 national elections in the Philippines showcased a more prominent role for social media among young Filipinos. There is little doubt that social media will no longer be viewed as a supplement but an indispensable part of any viable and winnable electoral campaign in future electoral cycles. Such a social media strategy would likely be formed early, data-intensive, diverse, nuanced, and customized according to the nature of the different digital platforms, the demographic characteristics of their users, as well as the evolution of the technologies themselves.
The Philippines showed that it is highly vulnerable to social media disinformation as various narratives were massively propagated that propped the campaign of Marcos Jr. and undermined the other candidates. These vectors of disinformation falsely depicted history, distorted historical facts, created absurd claims, and repudiated democratic norms. For the youth in the country that currently faces an education crisis, the consequences of polarized disinformation are far-reaching. A recent study found that many of them are unable to skillfully detect fake news from facts. 16 Once labeled as the "hope of the nation", can a disinformed youth still fulfill this promise?
Aries A. Arugay
Professor and Chairperson of the Department of Political Science
University of the Philippines in Diliman
This piece is a modified version of the article by Aries A Arugay and Justin Keith A. Baquisal. 2022. "Mobilized and Polarized: Social Media and Disinformation Narratives in the 2022 Philippine Elections." Pacific Affairs 95(3), 549-573. DOI: https://doi.org/10.5509/2022953549