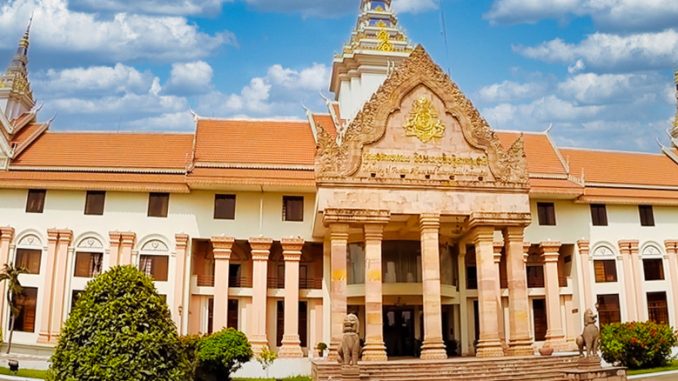 Cambodia and the United States celebrated the 70th anniversary of their diplomatic relations in 2020. The celebration took place amid growing distrust and suspicion between the two countries. Over the years, the Cambodia-US relations have fluctuated, due to various issues, including geopolitical and strategic interests, human rights, democracy and more recently the China factor. 1 However, in recent years, the bilateral ties have been particularly fraught with accusation, confrontation and distrust. In 2017, Cambodia accused the United States of colluding with the Cambodia National Rescue Party (CNRP), Cambodia's now-dissolved main opposition party, against the Cambodian government. In 2019, the United States accused Cambodia of signing a secret deal with China to allow the Chinese military access to Cambodia's Ream Naval Base in Preah Sihanouk province. Both countries denied each other's accusations and have tried to achieve rapprochement, yet their relations seem to be trapped in a downward spiral.
In this article, I will examine the strained ties between Cambodia and the United States in recent years and suggest what needs to be done to improve the relations in the context of China's rise and intensifying US-China rivalry.
Strained Cambodia-US Relations
Since 2017, Cambodia-US relations have reached a new low. In January 2017, Cambodia cancelled its joint military exercise with the United States, known as Angkor Sentinel, citing its preoccupation with commune and national elections. In February 2017, William Heidt, the then US Ambassador to Phnom Penh, said Cambodia should repay its US$500 million war debt—a renewed demand that caused outcry among Cambodian people, particularly political leaders, who consider the debt "dirty" and "blood-strained." 2
In late 2017, the CNRP was dissolved by a court order, widely seen as part of the Cambodian government's crackdown on independent media, civil society and opposition groups. The crackdown left the ruling Cambodian People's Party unchallenged in the 2018 election, allowing it to win all 125 seats in the National Assembly. Following the election and the ensuing crackdown that signalled Cambodia's democratic backsliding and deteriorating human right situation, the United States imposed visa sanctions and asset freezes on several senior Cambodian officials and tycoons who are close allies of Prime Minister Hun Sen, citing corruption. For example, under the Global Magnitsky Act, the US Treasury Department has sanctioned Hing Bun Hieng, commander of Hun Sen's bodyguard unit and Kun Kim, former chief of joint staff of the Royal Cambodian Armed Forces. The United States also imposed sanctions on a Chinese company, called the Union Development Group (UDG), for seizure and demolition of local Cambodians' land. 3 UDG has been building a US$3.8 billion Dara Sakor project with an international airport that has a runway long enough to land Boeing 747s or military aircraft.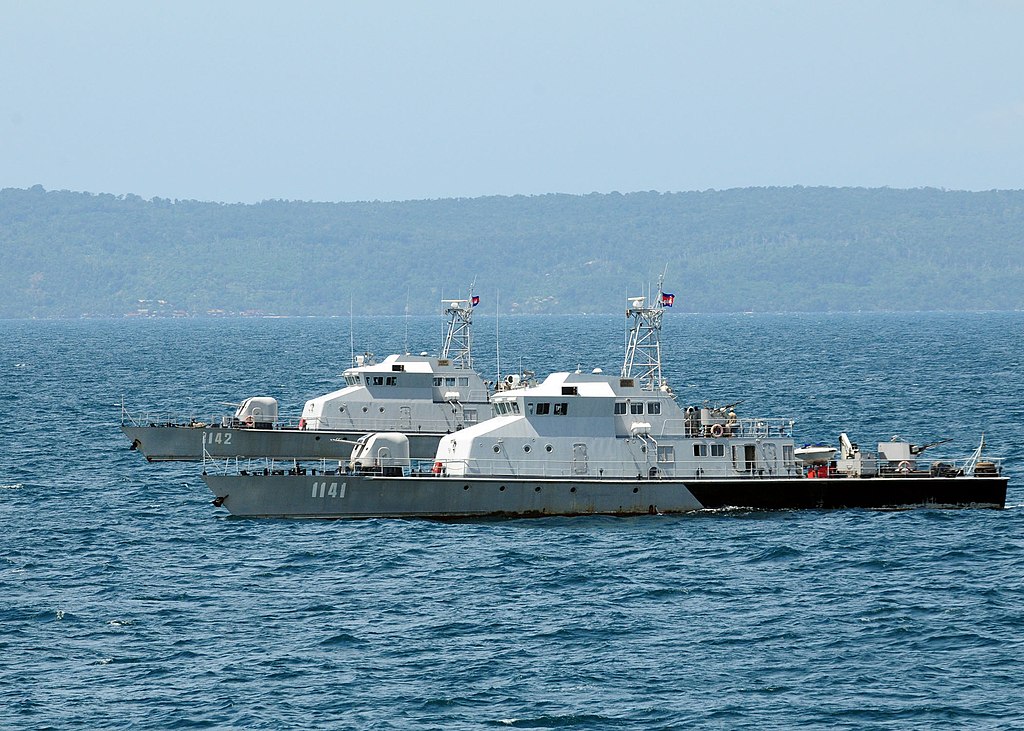 In December 2020, Cambodia's eligibility for the United States' Generalised System of Preferences (GSP) expired and the renewal is still pending. Some warned that Cambodia might be removed from GSP, given the deterioration of democracy and human rights in Cambodia in recent years. 4 Relatedly, the US House of Representatives passed the Cambodia Democracy Act in 2019 and again in September 2021. The bill, if signed into law, would result in additional sanctions on senior Cambodian officials responsible for undermining democracy in Cambodia.
In June 2021, the United States decided to prematurely end an aid programme to combat deforestation in Cambodia's Prey Lang Wildlife Sanctuary, citing the Cambodian government's failure to stop illegal logging in protected areas. 5 The decision came after the arrest of several environmental youth activists by Cambodian authorities. In 2020, Sweden did the same by deciding to phase out its development assistance for the Cambodian government and redirect aid to support human rights defenders, democracy advocates and civil society groups instead.
In November 2021, Washington sanctioned two more senior Cambodian military officials, including Cambodian naval commander Tea Vinh, over alleged corruption linked to the construction of Ream Naval Base, Cambodia's largest naval base. This sanction followed Cambodia's demolition of a US-funded building at the base in September 2020 and increasing concern in Washington about a potential Chinese military presence in Cambodia. 6
Moreover, due to mounting concern over what it called corruption, human rights abuses and China's growing military influence in Cambodia, Washington in December 2021 imposed yet another set of sanctions, including an arms embargo and new export restrictions, on Phnom Penh. Prime Minister Hun Sen hit back at the sanctions, ordering the Cambodian military to collect all US weapons in the country and put them in warehouses or destroy them. 7
All these sanctions, exchanges and events reflect strained ties between Phnom Penh and Washington, indicating growing distrust between the two countries. However, chief among these issues is the allegation by the United States that Cambodia permits Beijing to use part of Ream Naval Base for military purposes. The issue of potential Chinese armed forces in Cambodia is worrying, as it will serve to exacerbate the already tense relations between Cambodia and the US. It will also increase uncertainty and mistrust between the two nations, particularly amid broader concerns about China's military presence in Cambodia and the growing Chinese influence in Southeast Asia.
As the United States expresses greater concerns about Cambodia's authoritarian turn and its close ties with China, many issues such as above will arise and affect Cambodia's future. This necessitates the need for Cambodia to reverse its democratic drift and navigate its external relations more smartly and carefully. In the context of the heightened rivalry between the United States and China, Cambodia needs to avoid getting caught in the middle of this power competition, or else it will potentially face a tragedy it experienced about half a century ago. 8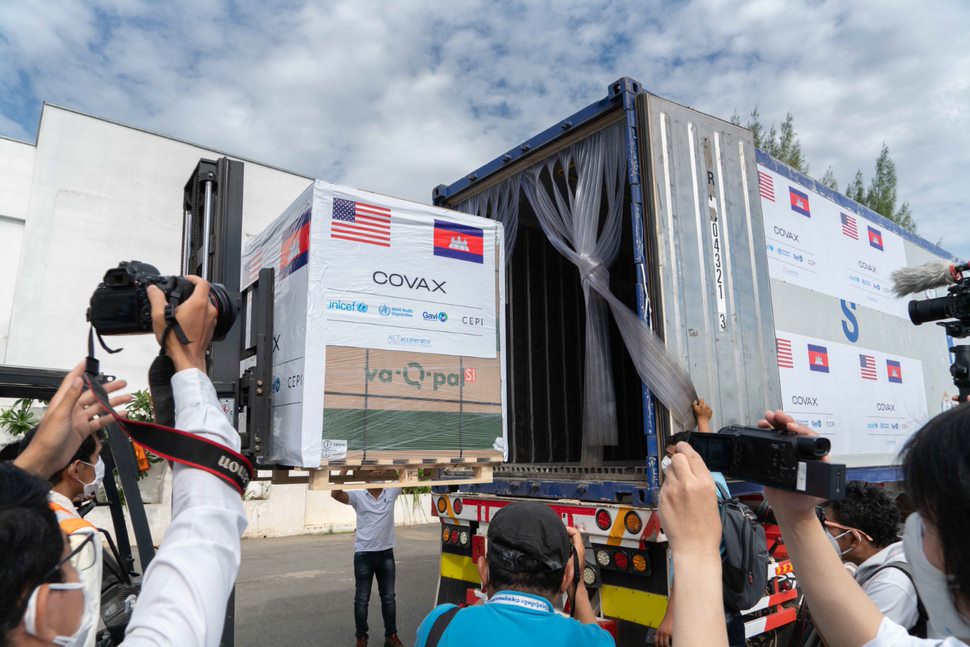 What Needs to be Done?
To mend Cambodia-US ties, some analysts have suggested that the US should engage with Cambodia beyond the China factor to create "more conducive conditions for confidence and trust-building." 9 This is a good suggestion, but I argue that the onus is more on the Cambodian government to shape the perceptions of US policymakers and restore trust and confidence in order to make the relations great again. To achieve this aim, certain actions need to be considered, particularly on the part of the Cambodian government, as Cambodia stands to lose much more than the United States if their bilateral relations continue to be tainted with distrust and confrontation.
First, Cambodia needs to address its tarnished image. Due to its tight alignment with China, Cambodia has been dubbed as a Chinese vassal state or China's proxy. 10 The ASEAN fiasco in 2012 when Cambodia was ASEAN chair has reinforced the perception that Cambodia is a Chinese proxy state. Although Cambodia has argued otherwise, this perception is here to stay, given China's increasing presence and influence in Cambodia and in Southeast Asia more broadly. Cambodia therefore needs to factor in the China factor carefully and smartly when it comes to international affairs and broader geopolitical issues. It needs to walk a delicate diplomatic tightrope balancing its ties with China and the United States, rather than bandwagon with China at the expense of its long-term security.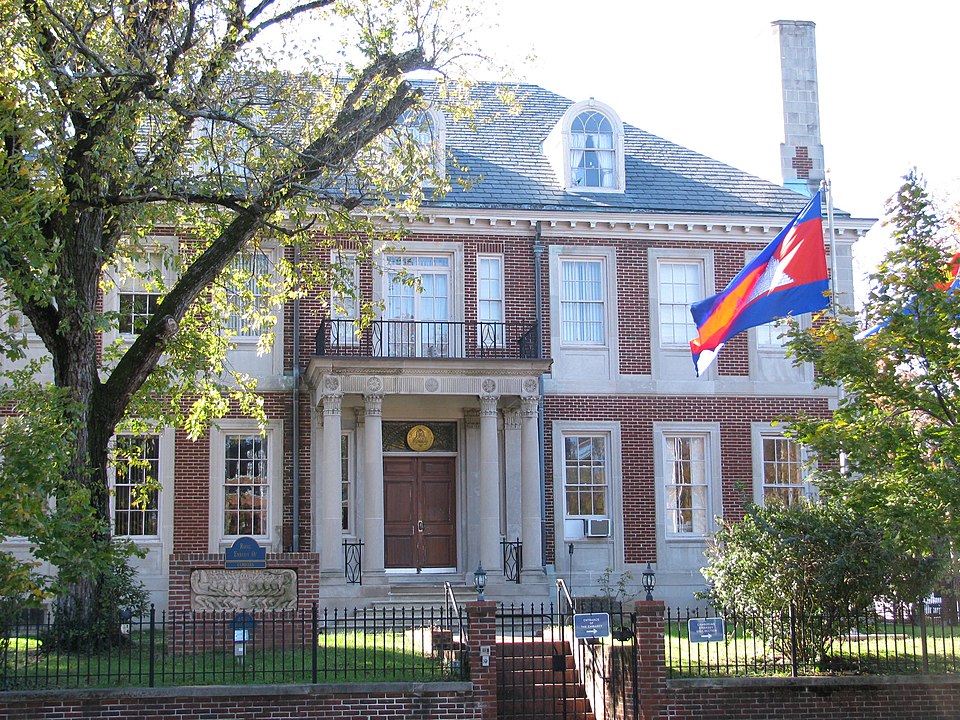 Second, the Cambodian government needs to refrain from action that could unintentionally promote anti-US sentiments. Over the last few years, in responding to the US's sanctions and pressure, some senior Cambodian officials and diplomats have hit back at the US with rather less diplomatic approaches. 11 This can potentially encourage negative sentiments about the US among Cambodian people, which is harmful to its ties with the United States. In this regard, Cambodian officials and diplomats should not use "wolf warrior" diplomacy. Instead, they should promote a better understanding of the US foreign policy and interests and find ways to accommodate such a policy and address social and political issues at home.
Third, Cambodia's young and fragile democracy is seen to be heading backwards after the dissolution of the CNRP. This democratic drift presents a natural pathway that makes it hard for Cambodia to meaningfully engage with liberal democratic countries and organisations such as the United States and the European Union (EU). The EU's partial withdrawal of its Everything but Arms trade schemes from Cambodia in 2020 and the various sanctions imposed by the United States on senior Cambodian government officials are telling examples of the sour relations between Cambodia and major liberal democracies. 12 Therefore, it is crucial that Cambodia get back on a democratic path to give hope to its people and development partners that have brought about some degree of democratic development in Cambodia.
Fourth, given its role as ASEAN chair in 2022, Cambodia has the opportunity to promote its diplomatic ties with the United States and enhance the ASEAN-US relations. To take the Cambodia-US relations to a new height, Cambodia needs to adhere to the principles of neutrality and independence in its foreign policy. Although it is difficult for a small state like Cambodia to withstand external influences, especially at a time of increasing great power competition, it is wise for Cambodia to embrace neutral and multilateral approaches to regional and international issues. If Cambodia could demonstrate its firm and independent foreign policy on regional and global issues, particularly those involving China, at high-level meetings such as the ASEAN Summit, a more amicable Cambodia-US relationship would be fostered.
Fifth, the United States also plays a vital role in shaping and improving its relations with Cambodia. It needs to engage with Cambodia more, not less, and do so more strategically. 13 In addition to seeing Cambodia beyond the China factor, especially issues related to China's increasing influence in Cambodia and the region, the United States also needs to work on building trust and confidence, particularly among Cambodia leaders. To this end, there is a need for the United States to increase its engagement with Cambodia beyond the issues of democracy and human rights. More support for infrastructure development and post-pandemic economic recovery will be helpful in revitalising and strengthening the Cambodia-US ties.
In summary, while the United States has a significant role in influencing the US-Cambodia relations, it is Cambodia that should take the lead in improving its bilateral ties with the United States. Being a small country with limited power and leverage, it is less likely that Cambodia can influence how the United States executes its foreign policy; nonetheless, Cambodia can work to build mutual trust and understanding. Phnom Penh needs to manage its relations with the world's largest economy with flexibility, prudence and sound judgement. It also needs to consider how it projects itself in the regional and international arena to avoid being seen as a Chinese proxy state, as this will no doubt antagonise the United States in its campaign to contain China's rise and growing influence in Southeast Asia and the wider Asia-Pacific region. Great Cambodia-US ties are vital to the healthy development of democracy and human rights in Cambodia. Strained relations however will put the future of Cambodia in doubt.
Kimkong Heng
Kimkong Heng is an Australia Awards scholar and a PhD candidate at the University of Queensland, Australia. He is also a co-founder and chief editor of the Cambodian Education Forum and a visiting senior research fellow at the Cambodia Development Center.