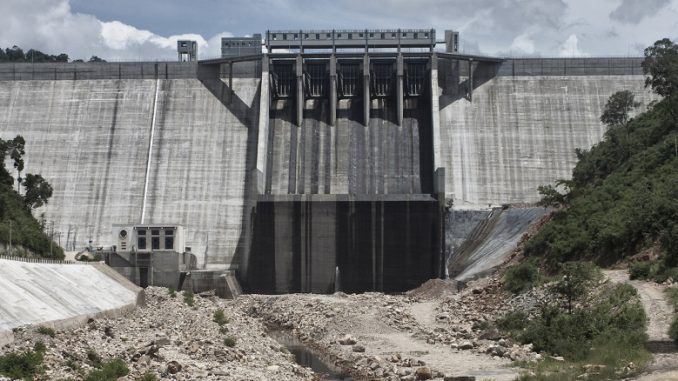 The question of China's rise has received a great deal of policy and academic attention. The growing interest on this issue is understandably concerned with both Beijing's economic success, its ability to expand internationally, and as a result its influence particularly in developing countries. Literature on these interrelated issues, as Goh (2016) argues, has provided great insight on what Beijing has been able to achieve economically over the last three decades, and influence it has envisioned as a result of that economic success. However, this literature is limited given its neglect or downplaying of how Beijing's wish for political influence has been received in a particular society, Goh (2016) added. In a similar vein, Hameiri (2019) is instructive in arguing that focus on China's intentions stripped the states that welcome its investment of their agency and does not adequately capture the reality that domestic political economy is at play in China-sponsored projects. This is precisely because power itself does not necessarily translate into influence defined as capacity to get a country to behave in a particular way which they would otherwise not have done. Therefore, more attention should be on examining the interaction between Chinese interests and domestic political economy. I will discuss how such power cannot be simply equated with influence examining the contestation over a dam project in Cambodia.   
The suspension of the Areng hydropower project in Cambodia in 2015 was yet another case in which a Chinese-sponsored project is contested. Southeast Asia has provided eye-opening cases in which domestic political economy has led to policy outcome that is contrary to what Chinese might have wanted. A well-documented case of Myitsone in Myanmar is a good example. The Burmese junta government's decision to cancel Myitsone dam in 2011, the biggest dam invested by the Chinese capital abroad at the time, in response to growing resentment by the various social actors particularly the Kachin nationalists, combined with other social forces down south (Liu & Lim (2019) marked what can be seen as a challenge to the Chinese power wielded through its rising economic might at the global scale that dominant literature on the Chinese rise tends to assume. In other words, rising demand from civil society and other social forces such as opposition party with regards to he environmental and social impacts caused by the dam, coupled with growing non-state activism within the country and at the regional level, played a big role in the government decision (Yeophantong, 2016; 2017). Chinese diplomatic efforts to salvage the project that followed did not yield positive result for the Chinese actors involved (Yeophantong, 2016).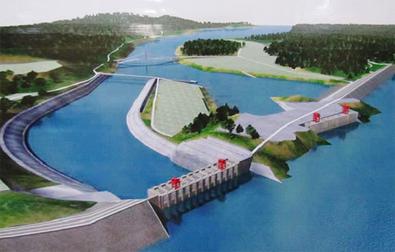 More recently, as Liu and Lim (2019) explained, several important projects in Malaysia have served as the contestation grounds for different political actors. Belt and Road Initiative (BRI) projects have been renegotiated and at times suspended for they contravened domestic political order. In other words, projects' successes or failures are determined by, according to Liu and Lim (2019), a complex web of political economy conditions namely domestic politics such as pro-Malay policies, federal and state relation politics, and geopolitical interests of both Malaysia and China alike. The Malaysian cases adds to a long list of other cases where Chinese projects can be tempered by domestic political economy in countries such as Vietnam and the Philippines where change in the domestic political dynamic affects on cooperation with Beijing (Liang, 2017).
China offered to nearly halve cost of Malaysia's $20-billion rail project . . .

PM Mahathir has apparntly cancelled the contract, #China's biggest BRI project in SE #Asia

And with it, Chinese strategic influence 👇
https://t.co/yxUW2mTLtE — Robert Clark (@RobertClark87) February 2, 2019
Like Malaysia, China tops any bilateral foreign investment in Cambodia (CDC Website). Seen widely as a close ally of the Chinese, Cambodia is a staunch supporter of Chinese initiatives such as BRI, and enjoyed reciprocity from the Chinese in the form of investment and aid. The energy sector in Cambodia has received strong investment by Chinese state-owned enterprises. In addition to regarding Cambodia as a strategic partner to counter US influence and potential threats from countries in Southeast Asian region, Cambodia is seen by Beijing as investment destination to meet its growing demand for energy and food (Heng, 2012). Moreover, Cambodia has welcome supports from Beijing with open arms thanks to China's lack of interest in pressing partner countries on human rights related issues (Heng, 2012). With a total investment value at US$2.4 billion, China tops other countries in the hydropower development sector in Cambodia (Heng, 2017). The improved relationship does not always guarantee smooth businesses between the two countries.
As hinted earlier, the Areng project in Cambodia similarly contests China's power by changing domestic political circumstances. Unlike Myanmar's Myitsone, the proposed Cheay Areng Dam is smaller in production capacity and investment size. It is expected to produce 108 MW with an investment cost of USD400 million (Middleton, 2008). Nevertheless, the controversy over this project has no less importance for understanding the way Chinese power is received in Cambodia. While six dams, all having been supported to varying degrees by Chinese government and state-owned enterprises, have been operational and produced more than half of the energy being consumed in the country, Areng has been put on hold after it became a political liability for the ruling Cambodian People's Party (CPP).
For the Cambodian government, the suspension hampers its goal to increase power productivity. The government conceived the project and gained support by the Chinese government. Like the other hydropower projects, it was conceived, as per the official rhetoric, as part of government's efforts to meet national electrification goals and economic growth. Synohydro, a Chinese state-owned hydropower engineering and construction company, involvement at a later stage to salvage the project after two Chinese firms had withdrew subsequently was seen as a political gesture by Beijing to strengthen political influence in Cambodia (Yeophantong, 2016). For the ruling elites surrounding the Prime Minister, such projects – if previous developments can serve as any lessons (Milne 2015) and with anti-Areng dam campaigns accusations – will allow poaching and illegal logging, goods that might end up in the Chinese market. In addition to environmental impact, if constructed, the dam will affect the livelihoods of some 15,000 indigenous people who inhabit the valley.
#EarthDay2015 – 40 monks march to save #Areng valley #cambodia http://t.co/oEJQvZDVxU #environment #dam pic.twitter.com/e4tLYJXfLn— Thomas Cristofoletti (@TCristofoletti) April 22, 2015
With the opposition on their side, the movement led by civil society continued to demonstrate the importance of the nature in the proposed dam site and potential impacts of the project on the protected forest, ecological system and livelihood of people living in the area. Empowered by the changing political dynamic as demonstrated by the rising popularity of the opposition in the 2013 election and growing youth activism, their persistent call for the dam to be scrapped has received strong support of the opposition party. The opposition party used both the parliamentary platform and public arenas to support the anti-dam movement, calling the government to turn around their decision on the project. A well-organized movement continued to mobilise public support to mount pressure on the ruling party, successfully winning over the backing of the rising power of young people who made up one third of the electorate in the 2013 election (Comfrel, 2013).
Today at #Areng #KohKong #cambodia #dam #destroy March 31 pic.twitter.com/QwalHu9ejJ — The NGO Forum (@thengoforum) March 31, 2014
The Areng dam is 'a criminal enterprise': http://t.co/11qRvd58bK photo: @the_ecologist #Cambodia #Mekong pic.twitter.com/Fkd7AyUM6t — MEE Net (@mekong_net) July 29, 2014
While the ruling Cambodian People's Party wished to see the project go ahead as planned, deciding on how to respond to the continued protests led to a legitimacy crisis. In February 2015, prime minister Hun Sen publicly announced the postponement of the project and urged the public not to talk about the Areng project anymore. Hun Sen initially said the project was to be suspended at least until the end of the government mandate in 2018. The government reiterated that position in 2017 that the Areng dam project was to be delayed 'indefinitely'. While this setback might be seen as an outlier of development policies involved Chinese interests adopted by Cambodia, the project serves as one of the many hurdles to China's smooth expansion.
Like several other projects that have been scrapped or suspended in Southeast Asia, Cambodia's Areng presents a complex political economy in which Chinese financial and political support tends to experience in host countries. Domestic actors' interests could not have been ignored in examination of Chinese economic expansion and attendant power and influence or the lack of it. What is evident in Southeast Asia is that the domestic political economy in host countries matters. This is the reality in international development that will continue to shape the scholarly assessment of Chinese investment and influence in the years to come.
Sreang Chheat
Sreang Chheat is a PhD Candidate at the School of Political Science and International Studies, University of Queensland, Australia.
Banner image: the China built $280 million Kamchay Dam Hydropower Station inaugurated January 29, 2012 in Phnom Kamchay, Kampot Province Cambodia through a Build-Operate-Transfer Concession with the Cambodian government. 
Reference
Goh, Evelyn (ed) (2016) Rising China's Influence in Developing Asia, Oxford: Oxford University Press.
Hameiri, Shahar "Two to Tango: Chinese aid and investment in Cambodia", East Asia Forum Quarterly, April-June 2019, pp. 11-12
Yeophantong, Pichamon "China's Hydropower Expansion and Influence over environmental governance in Mainland Southeast Asia' in Rising China's Influence in Developing Asia edited by Evelyn Goh, 2016. Oxford: Oxford University Press
Yeophantong, Pichamon, (2017) China's Dam Diplomacy in the Mekong Region—Three Game Changers in Water Governance Dynamics in the Mekong Region, edited by Blake, David JH, and Robins, Lisa, Petaling Jaya, Malaysia: SIRD. Pp., 123-146
Liu, Hong and Lim, Guanie (2019) The Political Economy of a Rising China in Southeast Asia: Malaysia's Response to the Belt and Road Initiative, Journal of Contemporary China, Vol. 28, No. 116, 216-231.
Liang, Ce (2018) The rise of China as a constructed narrative: Southeast Asia's response to Asia's power shift, The Pacific, 31:3, 279-297
Investment trend available at the CDC website, http://www.cambodiainvestment.gov.kh/why-invest-in-cambodia/investment-enviroment/investment-trend.html. Accessed on August 10, 2018
Middleton, Carl (2008) Cambodia's Hydropower Development and China's Involvement, Berkeley: International Rivers.
Heng, Pheakdey (2017) Hydropower and local community: A case study of Kamchay dam, a China-funded hydropower project in Cambodia, Community Development, Vol. 48, No. 3, 385-402
Heng, Pheakdey (2012), Cambodia-China Relations: A Positive-Sum Game?, in: Journal of Current Southeast Asian Affairs, 31, 2, 57-85.
Milne, Sarah (2015) Cambodia's Unofficial Regime of Extraction: Illicit Logging in the Shadow of Transnational Governance and Investment, Critical Asian Studies, 47:2, 200-228
Comfrel, 2013 Report on the 5th national assembly election 2013, Phnom Penh: Comfrel.