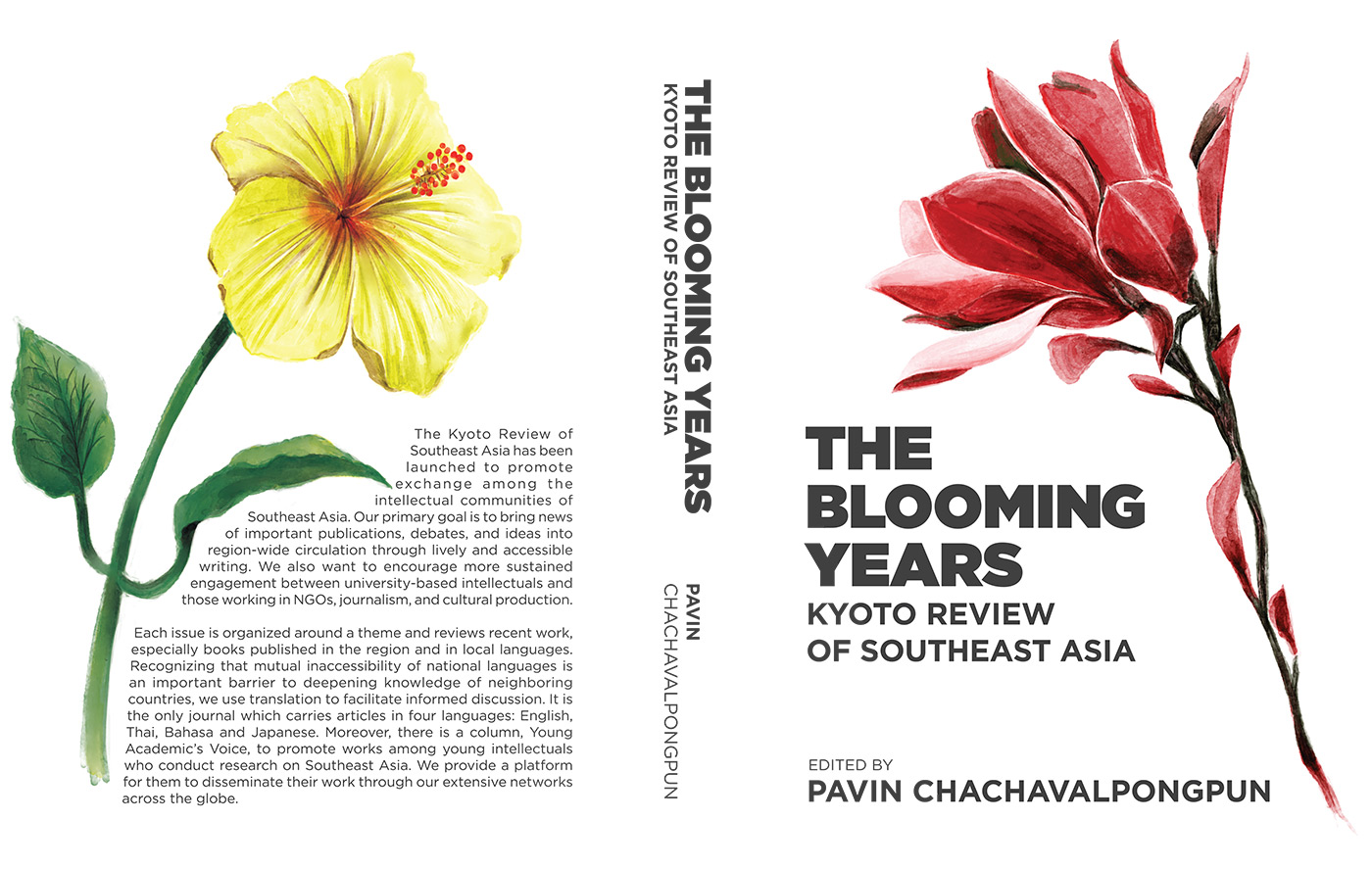 Message from the Editor:
This collection of articles from the Kyoto Review of Southeast Asia (KRSEA) is published with the financial support of the Center for Southeast Asian Studies (CSEAS), Kyoto University. We have compiled all the English articles from Issue 13 (March 2013), to Issue 20 (September 2016). This period marked a turning point for KRSEA with the re-launch of the website in March 2013 and the new online archive of earlier issues. That was when I was assigned as the chief editor of the KRSEA.
DOWNLOAD THE FULL MANUSCRIPT (pdf – 105 MB)
Looking back to the original KRSEA, it was launched in March 2002 by CSEAS to promote exchange among the intellectual communities of Southeast Asia. The primary goal was to bring news of important publications, debates, and ideas into region-wide circulation through lively and accessible writing. It also wanted to encourage more sustained engagement between university-based intellectuals and those working in NGOs, journalism, and cultural production. Those ambitions are still at the root of today's publication.
The KRSEA Committee recognizes that mutual inaccessibility of national languages is an arduous barrier in deepening the knowledge of neighbouring countries. To address this, we use translation to facilitate informed discussion. All thematic articles are translated into the national languages of selected Southeast Asian states, for now Thai and Bahasa Indonesia, as well as two languages, English and Japanese. It is the only journal, which carries articles in four languages. We plan to add more languages to the translations, possibly Vietnamese and Burmese in the near future. However, in the volume, we only include the English version of all articles.
Currently, there are two thematic issues per year. Each issue is organized around a subject important to public discussion. We work closely with other communities aside from the academic one in order to broaden our discussion, understanding, debate and argument. For example, we work with non-governmental organizations, international organizations and political parties in order to engage them in the public discourses pertaining to their line of responsibility. We also have a review section. We look at recent works, especially books published in the region and in local languages.
Moreover, there is a new column, Young Academic's Voice, launched in September 2013, to promote works among young intellectuals who conduct research on Southeast Asia. We provide a platform for them to disseminate their work through our extensive networks across the globe. With KRSEA being an online journal, we pay special attention to bring visibility to this writing. The fast development of the cyber community allows KRSEA to connect with readers in many ways. The impressive statistics of those visiting our website each quarter is a testament of how the Internet is vital to the future of knowledge dissemination.
 Kyoto Review of Southeast Asia also acknowledges the support of the Toyota Foundation and Southeast Asia Studies for Sustainable Humanosphere and the Japan Society for the Promotion of Science, Asian Core Program. We would like to also thank the director of CSEAS for unfailing support. Thanks also go to all the guest editors who have worked closely with us through different issues, and the translators who have done excellent jobs within a tight timeframe.
Last but not least, I would like to thank the present and past KRSEA committees. The present team consists of Pavin Chachavalpongpun, Fumiharu Mieno, Yoshihiro Nakanishi, Ozamu Kozan and Jafar Suryomenggolo. 
Please visit us at www.kyotoreview.org. Also visit our Facebook page at https://www.facebook.com/kyotoreview/
Pavin Chachavalpongpun
Chief Editor
KRSEA
Kyoto, March 31, 2017